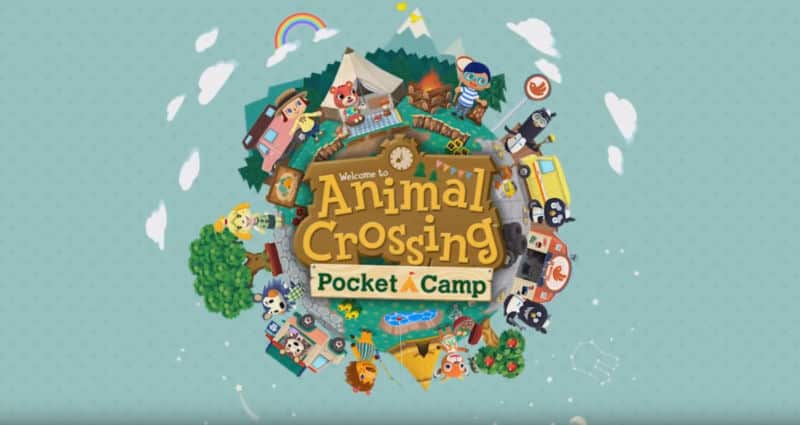 What is it?

A mobile spin-off of the popular Animal Crossing series adored by gamers that enjoy the calmer side of video games, where the focus is normally on...well, whatever you want, make friends with the animal denziens of your town, collect fossils, fish, bugs, pay off a your bill to Tom "The Crook" Nook...the choice is yours. Unlike the main series releases though, this game focuses on the running of a camp, and searching the (currently rather small) world for various items to give to your animal friends, in an attempt to "recruit" them to your camp. The idea is that you play the game in short 10-30 minute bursts, as there is quite a fair bit of waiting involved, as you'll be ordering various pieces of furniture to appease your campers, and entice animals to come and stay there, and this can take a while to construct. In order to pad out this waiting period, you'll be exploring the games four nature areas, collecting fruit and catching bugs/fish. The game is a simple, but fun little time sink.
How do I get it?

It's out worldwide! Grab it on the appstore of your choice, it's on android and iOS, and it's free!
Micro-transactions? Gross!

I'm aware, the game does have micro-transactions, but I have to say, I've been playing it for at least two days now, and I've yet to really feel the need to use them, I mean, the game is built around only playing it for short periods of time, and then waiting anyway, and I haven't encountered any ridiculously long waits yet, the worst I've seen so far is eight hours, but if you have a life/other games to play, the time doesn't really feel like that much of a handicap. The game is also quite generous with the in-game currency used to speed up certain operations, so it really does feel like the game isn't harmed at all by you not spending money on it.
I need friends!

I've collated all the friendcodes present on this topic into a convenient little google spreadsheet
here
for all of you to add from (if anyone included doesn't want to be, please PM me, I'll remove it, no questions asked), and if you want to be added to it, either drop your friendcode in a post, or PM me. (Spreadsheet is currently being updated)
I also created a Discord chat for market box requests and quarry help, you can find that
here
.
Have fun!
Last edited: