This is my first thread, so let's get the flashy, sorta lazy comparisons to other games out of the way first - Anodyne 2: Return to Dust is 50% Mega Man Legends by way of Psychonauts, 40% Link's Awakening-style puzzle solving inside of "dungeons", 10% other surprises that I'd
really rather not spoil
, all wrapped up in the existential pain of Nier: Automata and the quirky characters of Earthbound or Undertale. Phew, that was actually one of the most convoluted things I've ever had to write. If you're still with me and intrigued, here's a trailer that will possibly just confuse you even more!
Despite how many words I had to use to give the elevator pitch for Anodyne 2, its structure is actually pretty simple to understand. You explore a 3D overworld that is evoking Playstation 1 era visuals and mood, searching for characters to clean dust out of. To cleanse them, you shrink down and enter their psyches, where the 3D overworld is replaced by overhead Gameboy-era visuals for puzzle solving. Weird, it's almost like putting in the effort to describe what a game actually is is much easier than trying to compare it to others if I try hard enough.
From the very start, the game itself tells you that it's about life. If you're here for a gameplay challenge, you're not going to find much of one; you have no health in the 3D portion of the game, and checkpoints and health are abundant in the 2D sections. It's a game that wants to be fully experienced and heard, to the point that a walkthrough written by the developers is accessible on the title screen of the game. But if you want to get lost on your own in the weirdly beautiful low poly landscapes of the game, you absolutely can. Turning into a car as I jumped back on the highway (because yeah you can transform into a car), sun setting over the sparse environment and music dynamically changing, evoked a sense of mystery and nostalgia so strong in me that I didn't know I was capable of feeling them. It's the most haunted I've been by a game since Nier: Automata, and I don't invoke that title lightly.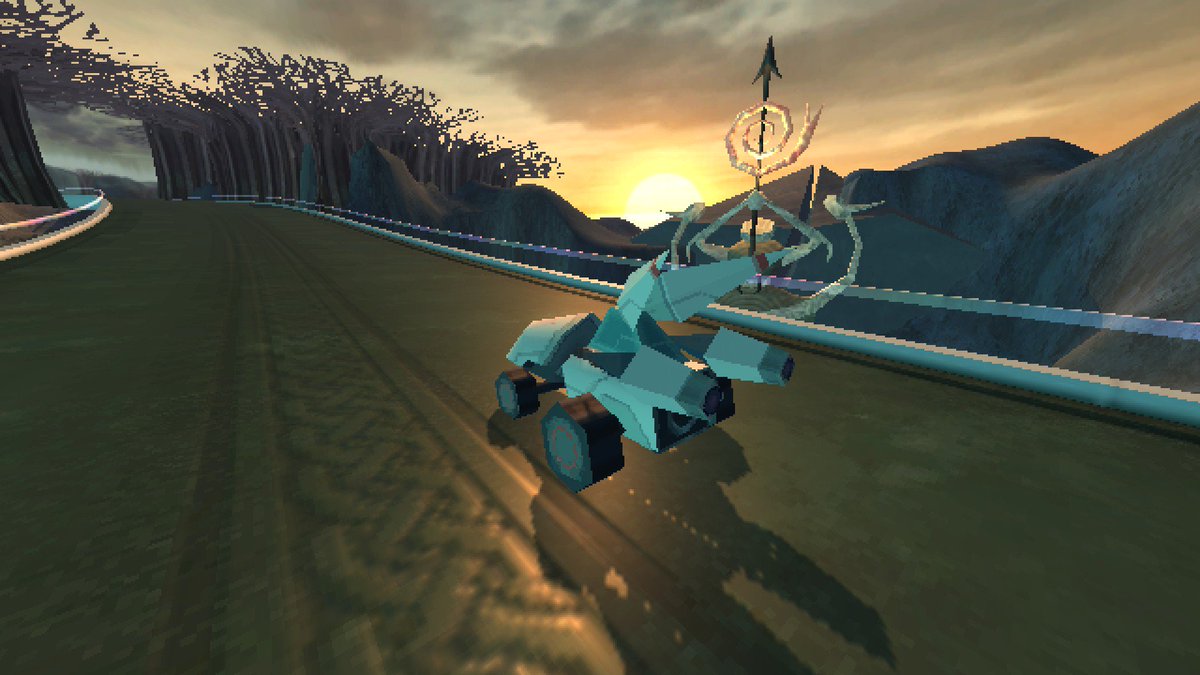 If you feel like I've been tippity-tapping out a lot of words about the game without actually going much into the specifics, it's because I truly don't want to spoil anything. The game effortlessly switches genres multiple times beyond what I've already described, all while playing on your expectations of what the game is and the rules dictated by each layer of abstraction. But to say much beyond that is doing a disservice to the game, the people who made it, and anyone that's potentially going to buy it based off of my ramblings. But I was completely in love with every moment and character in the world, to the point where I beat the whole 10 hour game in two sittings (something I rarely ever do anymore). If you're a fan of Earthbound and/or Undertale, I think this game is for you more than anyone.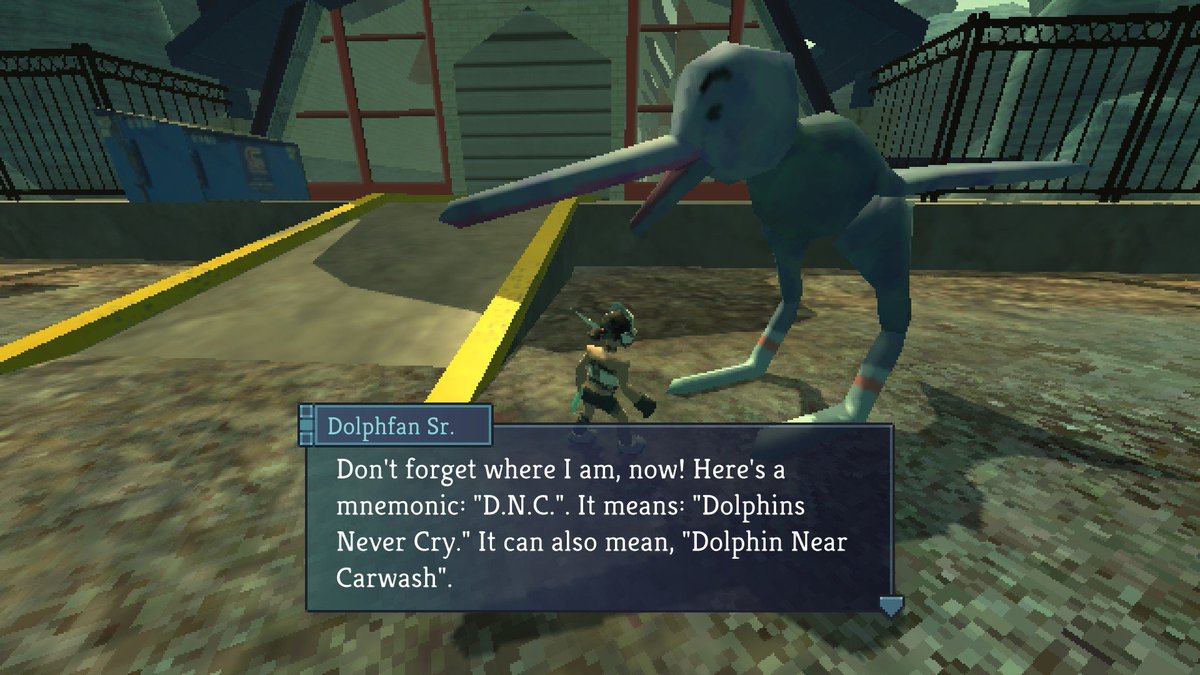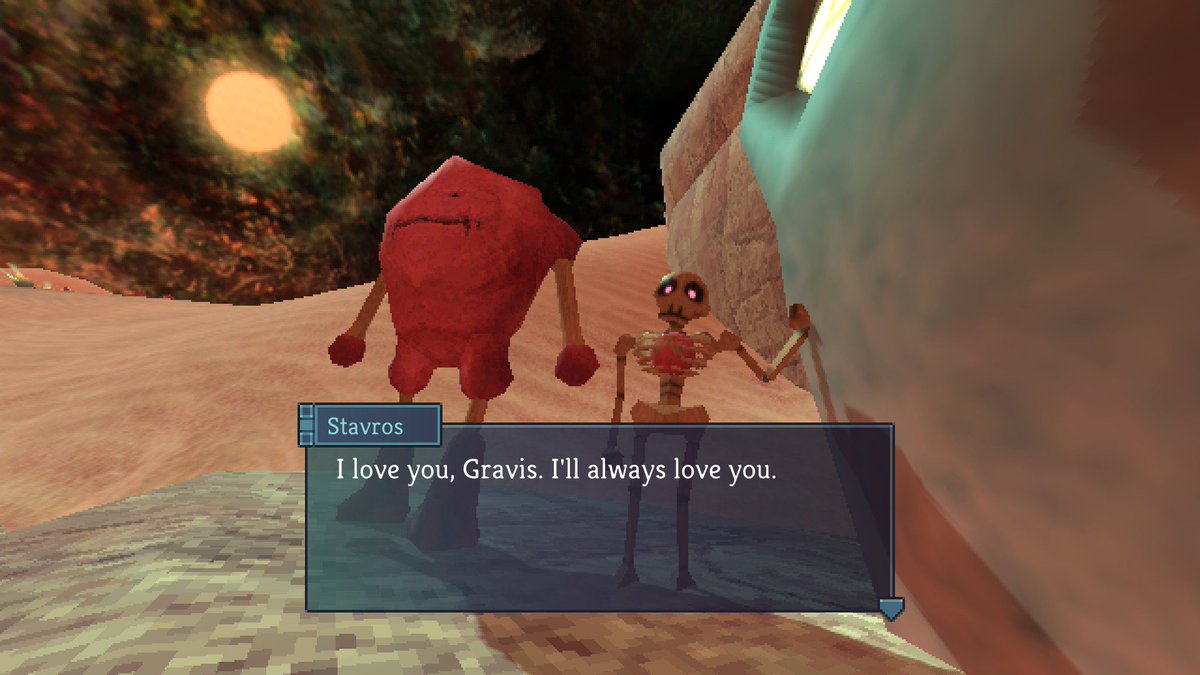 I would be remiss if I didn't mention the amazing soundtrack, potentially my favorite of the year so far. It's all very alien and otherworldly, yet mostly calm and soothing. It's all purchasable off of Steam and Bandcamp; headphones definitely recommended.
Anodyne 2: Return to Dust Original Soundtrack
As of this posting, Anodyne 2 is available on PC, Mac and Linux, and I have absolutely no idea if there are any plans to bring it to consoles. The first game eventually made it to everything, so there's probably a chance it'll go elsewhere. But honestly, if you were compelled to read all the way down here and own a PC, it can probably run the game. Oh, and speaking of the first Anodyne, you absolutely don't need to play it to enjoy 2. I know because I haven't yet, despite owning it on Steam for years! Look, it's next on my list to play after Astral Chain, ok?
And because I haven't embedded enough media yet, here's the Giant Bomb Quick Look that was uploaded shortly before I started writing this thread!
If this thread has done anything, I hope it changes the way you think about life. Or get you to consider playing Anodyne 2. It's just 20 dollars. Come on, I need other people to talk about this game with.