What is Apple Arcade?
Apple Arcade is a gaming subscription service for iOS, iPadOS, macOS, and tvOS that will feature more than 100 "new and exclusive" games.
Apple Arcade games will have no in-app purchases, are downloadable for offline play, and can be played across the iPhone, iPad, Mac, and Apple TV.
When will it be available?
Apple Arcade is currently available for:
iPhone and iPod Touch running iOS 13 - out now!
iPad running iPadOS - out now!
Apple TV running tvOS 13 - out now!
Coming Soon:
Macs will need macOS Catalina, coming in October 2019. Catalina beta currently does not have access to Apple Arcade.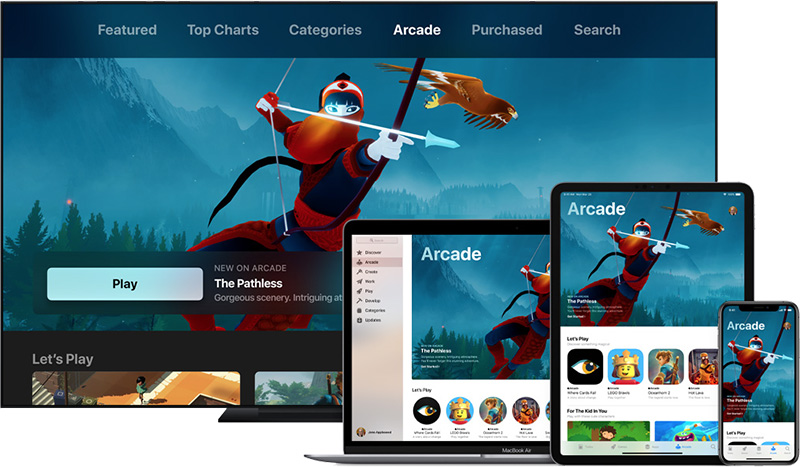 How do I sign up for Apple Arcade?
You access it through the App Store app, look for the Arcade button at the bottom of the App Store app and tap it/select/click it. A sign up screen with a Try It Free button will appear. You get the first month free, then it's $4.99 per month. Tap the button to sign up.
How much does it cost?
Apple Arcade costs $4.99 per month in the US, price may vary in your country. There is a one-month free trial. Set a reminder to cancel if you don't want to pay for the first month!
Do Apple Arcade games have microtransactions or in-app purchases?
No. Apple says "since every game includes access to the full experience, including all game
How do I access Apple Arcade games?
You can find Apple Arcade in its own tab along the bottom bar of the App Store app alongside the usual Games tab. You can sign up for the subscription service and download games through that menu.
Can you download Apple Arcade games for offline play?
Yes, but the game is tied to the Apple Arcade subscription service rather than a one-time purchase.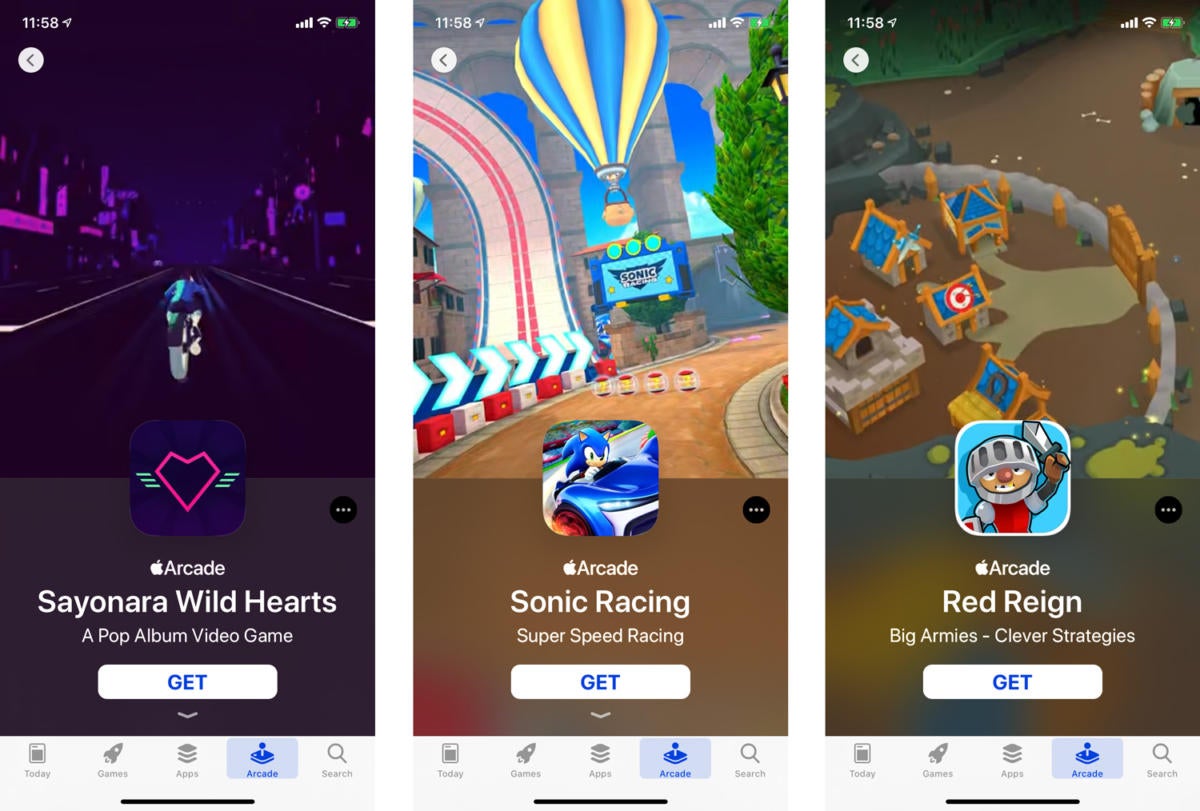 Is Apple Arcade a remote game streaming service like Google's Stadia?
No. All Apple Arcade games involve downloads, much as we see with the existing App Store. As it stands, nothing about Apple Arcade will rely on streaming.
Does Apple Arcade support family sharing?
Yes. You can share with up to 5 people under your family account.
Are Apple Arcade games available on other systems?
Apple says that Apple Arcade games "will not be available on any other
mobile platform
or in any other
subscription service"
.
So while you won't see an Apple Arcade game on Android, those games can come to other consoles or PC (some have already)
Can I buy Apple Arcade games individually from the regular App Store if I don't want to pay the subscription?
The games are exclusive to the service, so no.
Am I able to keep playing Apple Arcade games if I decide to stop subscribing to Apple Arcade?
No.
Can I use controllers with Apple Arcade games?
Yes. In additional to traditional MFi (Made for iOS) controllers, you can pair some specific Bluetooth controllers for both the
PlayStation 4
and
Xbox One
with either your iPhone, iPad, Apple TV or macOS. The Apple Arcade listing for each game notes controller support.
Apple TV supports up to 4 bluetooth controllers at once for local multiplayer.
What are all the games announced for Apple Arcade so far?
Our friend
Killercow
has
a great site that lists all the games currently available.
What are all unreleased games announced for Apple Arcade?
Killercow's
same site lists upcoming games.
Are all games available on all Apple devices?
tvOS just launched, but it looks like all games are available there and will be for Mac.
Some AR features wont be available for tvOS and macOS games
When do new games get added?
Unknown currently, but the App Store usually adds new games late Wednesday. During launch week, new games went live around 5-6pm PST.
The 'See All Games' button shows the date they are added to the service.
I dont have any Apple devices. What's the cheapest entry point?
Outside of pre-owned devices, the Apple TV 4k retails for $179 USD with 32GB storage and a A10X, and is probably your best bet to access Arcade with you already have a DS4 or Xbox One controller.
For touch screen devices, the base iPad is $329 USD, but can regularly be found for ~$250.
(Note, you get a free year of Apple TV+ when buying a new iPhone, iPad, Apple TV or Mac for a limited time. A $60 value!)
Other Links
Last edited: