Welcome Everyone to the 2020 Black History Month (Challenge) Thread.
Every year, posters come together to create our annual Black History Month topic in which we share stories and talk about figures of Black History. It gives us time to reflect, learn, and explore the vast amounts of feats and accomplishments of Black People throughout our history who often don't get enough shine or awareness in general.
This year, I figured it would interesting to pose a 'Black History Month Challenge' of some sort!
The Challenge will be to post in this thread daily about any Person, Group, or Event related to Black History. One post a day about something you learned or maybe decided to do more research on out of curiosity.
The idea is that after the month of Feb concludes, with all our participants in the thread, we should have a rather wonderful catalog of Black History that anyone can enjoy and read. 28 Days worth of knowledge from everyone!
I don't really have rules per say but here are some guidelines:
-

Of course, please limit our submissions to Black Historical Figures, Groups, or Events (I think it would be self explanatory but you never know)

- Trolling will not be tolerated. Inflammatory remarks made to derail will be reported for action.

- Your post doesn't have to be about Black Americans. There is Black History ALL around the world! It would be incredible if we learned more about Black History that transpired in other countries. This is what Black History Month is all about!

- Duplicate subjects are fine, Different people tend to find different information and more information is never a bad thing!

- Please keep everything factual and accurate (of course)

- There is a lot of tragedy and pain involved in Black History, however there is just as much triumph and success. There is an importance in remembering and talking about the tragic events and the struggle but please also consider to look for inspiring and powerful Black Historic subjects that aren't tied to such events as well.

- Rather than doing a blurb on 'Jim Crow' for example, try to find someone or something that happened during Jim Crow that can be elaborated on. Focus on the human rather than the oppressive policy itself for your subject

- Have Fun, lets turn this into an incredible learning experience and discussion!
I made this thread a little late so forgive me with all the busy timings. I've decided to kick off with 2 blurbs for Feb 1st and 2nd. I will hop on later today to do my 3rd blurb for the month. Feel free to jump right in and begin on the 3rd or if you want to do 2 prior posts, you can as well.
Looking forward to seeing all the posts!!
-------------------------------
Seneca Village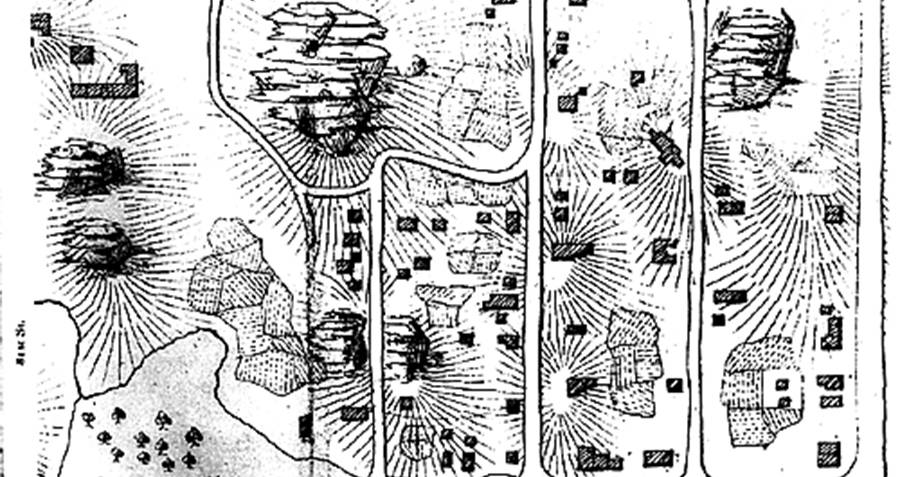 Seneca Village was a community that was founded by free blacks in 1825, until it was seized under 'Eminent Domain' from the Government in 1857, in order for the creation of New York's Central Park. It has been a tale that has been lost in American History until recent efforts have been made to spread the awareness of this community starting with a book that was published in 1992 called '
The Park and the People: A History of Central Park'
by Roy Rosenzweig and Elizabeth Blackmar.
It started with a Black American named Andrew Williams who bought 3 lots of land from a white farmer named John Whitehead in 1825. On the same day, the African Methodist Episcopal Zion Church bought 18 lots as well. By 1832, 24 lots were owned by Black Americans. In 1827, Many Black Americans started moving to Seneca Village after slavery was outlawed in New York. In 1830, Irish began to settle in Seneca Village as they immigrated to New York after the potato famine back in their home country. By 1855, 1/3rd of the community was Irish and the town. By this point in time, 55% of the black residents owned property with 1/5th of them also owning their own residence.
In 1840, New York city elites started the planning of Central Park, as they requested a public place for other city residents to mingle and converse. Inspired by the construction and design of London city parks, their main concern was that Manhattan had run out of space for construction of such a park. It was then they turned their eyes to Seneca Village. They started to refer to the community as "squatters", "vagabonds" and "scoundrels". They claimed the town was full of crime (sound familiar?) and graduated to even harsher terms such as "Nigger Village". By 1853, The City began assessing the land and the majority of residents received an average of 700$ for their property. The residents fought as much as they could to stop the destruction of their town but 'eminent domain' was truly eminent and the city began to enforce tax laws upon the residents and pushing them out with brute force via police. By 1857, All the residents were given final notices of eviction and later by October 1st that year, every single last resident of the Village was removed.
Seneca Village is a stinging reminder of what was lost among Black Americans who thrived against all odds in a cruel societal system. Its a representation of the Black Middle Class that existed before which was often hatefully sabotaged and destroyed as a result of blatant racism that exists within American history. To allow this community to grow without interference would have changed the entire fabric of the Black American community and its placement in New York City.
This event was so buried within history, some even thought it to be urban legend. In 2001, A group called the 'Seneca Village Project' lobbied the city to install a plaque to memorialize the Village. Later, Archeolegists were allowed to dig in 2004, 2005, and mid 2011 later proving that such a community existed and bringing light to an event that every American should be aware of.
------------
Madam C.J Walker
Madam C.J Walker was born as Sarah Breedlove in 1867. She was a Black female entrepreneur, philanthropist, and a political and social activist. What drove me to learning a little bit more about her is the title she bestows as the first self-made millionaire while also being the wealthiest at her time of death. Such a title is intriguing with her status as a Black Woman and the time period she lived in. The claim isn't necessarily true, and Walker actually admits that in her own words however her estate was appraised at 600,000$ at the time of her death. That amount would be 8 million dollars if inflated to match today's currency rate so you tell me if she qualifies for the title
She started her life on a plantation in Louisiana, born as free woman under the Emancipation Proclamation despite her family being in captivity. She was one of 6 children. Her parents died when she was younger leaving her to stay with her sister. She married but soon left to St. Louis after her husband died and complications with her abusive brother in law emerged. She and her daughter left to St Louis where her 3 brothers lived. She ended up remarrying however the relationship was toxic and she left to Colorado in 1905. It was here she met Charles Joseph Walker to which her name derives.
In 1903, she took a job with Annie Pope-Turnbo as a sales consultant, selling hair growth products. It was here where she began to go door to door teaching black women how to style and maintain their hair. From this work, she realized their was a national market for hair care and looked to create her own mail-order business in Pittsburgh. She worked and created a company (Madam CJ Walker Manufacturing Company of Indiana) that ended up with majority of key positions mostly being run by women. At the height of her career between 1911 and 1919, Walker had employed thousands of women as sales agents. Walker was also noted to teach women how to budget, become financially independent, and build businesses.
Another noted quality of Madam CJ Walker was her philanthropy. She was known to give to different organizations and was dedicated to helping Black Americans in different capacities. She politicked in order for Black World War 1 Vets to receive their civil rights. She funded Anti-Lynching programs that were headed by the NAACP. Even in her death on May 25th 1919, she left a majority of her wealth to charity, majority of them being educational.
Madam CJ Walker is arguably an example of capitalism done with a purpose. She provided a service that was not offered nor considered to Black Women, while actively using her money to uplift her community around her and her people. Walker represented success in an Era where many Black Americans couldn't see themselves striving and even still to this day still represents a level of foundation that one can build through sheer determination and willpower. Her philanthropy, social activism, and her will to teach and spread knowledge is an example of how much one person is able to change the world around them and their environment. A significant representation of how much change a person with resources can influence. If this writeup isn't enough of a testament, let her words ring instead.
"I am a woman who came from the cotton fields of the South, From there I was promoted to the washtub. From there I was promoted to the cook kitchen. And from there I promoted myself into the business of manufacturing. . . . I have built my own factory on my own ground"
"I am in the business world, not for myself alone, but to do all the good I can for the uplift of my race."