After a brief flirt with death at the hands of FOX, the hilarious boys and girls in blue were rescued by an unlikely savior: NBC. Now the series returns with 18 new episodes. Will their move have the same success as Last Man Standing? Only one way to find out.
Plot wise, Jake and Amy have finally gotten married, but there is more news on the way. Starting tonight, we will find out if Holt managed to get the promotion he has longed for. Also, this will be the final season of the beloved Gina Linetti. We are certain that she will go out with a bang.
Premiere date: January 10th, 2019
Reviews!
E!:
Brooklyn Nine-Nine's Cancellation Appears to Have Only Made It Better
Polygon:
Brooklyn Nine-Nine is back, and better than ever
USA Today:
Don't worry, 'Brooklyn Nine-Nine' is just as wonderful on NBC
Teaser trailer:
Who's ready?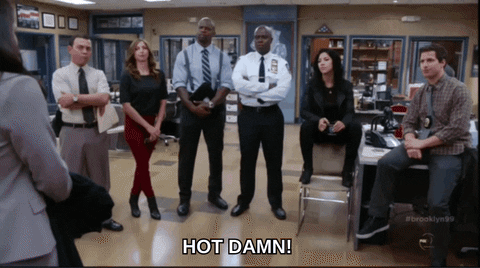 EDIT: The evergreen description.
Last edited: