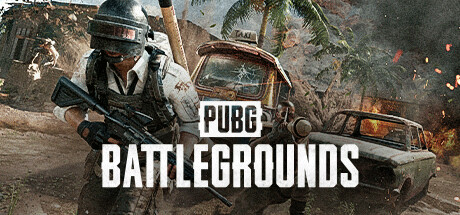 I've been saying this for a long time: PUBG is easily one of the most influential games ever. Given the speed it got "copied", the popularity of its "clones" and the amount of players on it, it's probably up there with the likes of Doom and GTA3. In many ways ahead, as there's possibly
hundreds of millions
(!)
of different players per month playing battle royale games
, whereas before this game it was a couple millions at best - and all this happened in less than 2 years. Yes, I'm fully aware that
PlayerUnknown's Battlegrounds
(abbreviated as PUBG) did not invent the Battle Royale concept, nor the game genre. The mere fact it takes name from a 20 years old book and the fact there have been standalone games and mods before it exploring that concept is telling. But without PUBG's insane success, many other products would outright not exist, or be completely different. Not only PUBG + PUBG Mobile, summed up, have of the largest playerbases in the world, its tremendous success spawned, among other things...
- The game being ported to Xbox One, PS4 and mobile: on the latter it's essentially a different game altogether to be fair.
- Tons of mobile clones, including
Knives Out
, which has like 50m+ monthly players or something and was the most profitable mobile Battle Royale game for 2018, or the
Crossfire
spin-off Crossfire Legends which is pretty big in Asia, not to mention the popular Call Of Duty-esque FPS series
Modern Combat
also adding a Battle Royale mode not long ago.
- Epic Games threw all their other projects to focus
Fortnite
's own insanely popular Battle Royale, which also became a mainstream phenomenon with all kinds of cross-promotions like the one with Thanos or the Marshmello in-game concert.
- Activision added Battle Royale to
Call Of Duty
, one of the biggest franchises in the world. We're talking about Blackout, which is quite successful.
- Electronic Arts is adding Battle Royale to
Battlefield
, another huge FPS franchise.
- Electronic Arts also made a
Titanfall
spin-off in Battle Royale form last week, one that was played by dozens of millions of players already. Apex Legends is the name of course.
- Take Two who are already swimming in money between
GTAV
and
Red Dead Redemption 2
, added a Battle Royale game mode to both. A car-based on for the former and a "proper" one for the latter.
- Nintendo just released a Battle Royale for...
Tetris
. Yeah. Tetris 99 is on the eShop as we speak.
- Valve made a Battle Royale mode for
Counter-Strike: Global Offensive
.
- Hi-Rez Studios made a Battle Royale spin-off for their popular fantasy hero shooter,
Paladins
, called Realm Royale.
- Boss Key Productions by CliffyB tried their shot at Battle Royale too after the Lawbreakers flop called
Radical Heights
. It initially had solid numbers but it died off rather quick.
- Daybreak is making a Battle Royale spin-off for their popular FPS
Planetside
, named Planetside Arena.
- Xaviant, who were already rather popular before PUBG with their Hunter Games-esque Battle Royale named
The Culling
, tried to copy off PUBG to release a sequel. It didn't go well, so much they actually went back to supporting the first game, cancelling the sequel and refunding buyers.
- There have been multiple smaller studios releasing rather popular spins at the genre: these games include
Ring of Elysium
,
Rules of Survival
and
Darwin Project
.
- The insanely popular Flash game
Agar.io
has an unofficial spin-off of sorts in the form of Surviv.io, taking a lot of elements from PUBG to make a top-down Battle Royale.
- Could we leave VR out of this? Of course not, as there's games like
Pavlov VR
bringing the Battle Royale to the virtual reality.
- Not to mention all the ironic takes on the genre like
Totally Accurate Battlegrounds
and
Cuisine Royale
.
- And of course, PUBG's numbers helped games like H1Z1 and DayZ, released earlier, gain better player numbers as the genre became a mainstream phenomena.
(Tetris 99)
Now, of course, influential games do that: influence other games. Halo's multiplayer changed the way console multiplayer worked forever. To a lesser extent, Dark Souls influenced a lot of games lately. Doom reinvented how FPS games should be done and was copied off by a billion other games, many being inspired by it to this day. We have Super Mario 64 that practically defined 3D platforming. Grand Theft Auto 3 that practically invented the modern open world gaming. Minecraft had a massive influence on indie gaming to come and how procedural generation has been treated since. Certain mobile games like Candy Crush or FarmVille made a huge population of mobile gamers addicted and spawned countless clones in the process. What is common among all these games is that neither of these invented a genre: it's just that they've made such important changes to the formula and became such so popular that they inevitably inspired what came next, instead of everyone taking cues from what came before. In this particular case, none of the above would have happened without PUBG's tremendous success. Yes, you can say that game wouldn't have happened without other games and mods first, but those projects weren't the ones to convince the likes of Epic Games, Electronic Arts or Activision to do something: that was PUBG, and by extension Fortnite at a second date. And while Fortnite's F2P model and success pushed a lot of devs to follow a similar monetization route, most of the "big" Battle Royale games are actually taking cues from PUBG rather than Fortnite, having proning, the attachments, similar inventory systems and the like.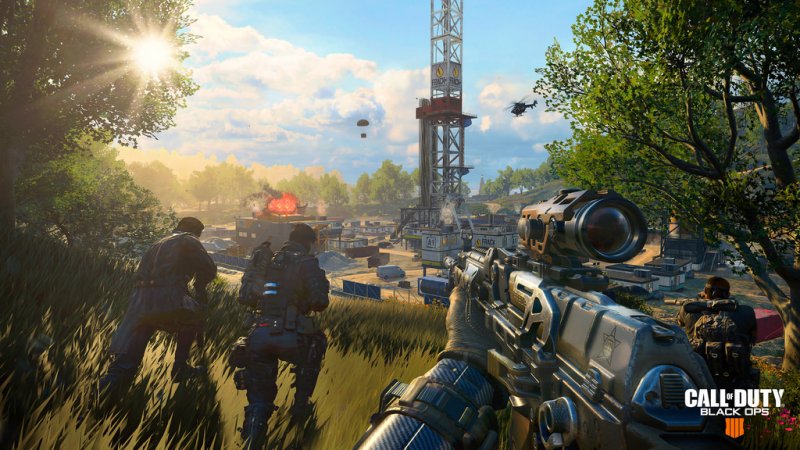 (Call Of Duty: Black Ops IIII, Blackout)
What is particularly stunning, to me, is how fast it all happened. Let's not forget that PlayerUnknown's Battlegrounds was first published on Early Access less than 2 years ago, in
March 2017
. Developers expected to sell like
half a million copies
. It sold dozens of millions of copies in a couple months, having millions of players at the same time, smashing all kinds of Steam records in the process. This before going to consoles and mobile, too. In an era of game development become more and more lengthy and expensive, in less than two years the likes of
Epic Games
,
Activision
,
Electronic Arts
,
Valve
,
Nintendo
and
Take Two
already released their answer to the phenomena. In fact, it's almost surprising others like Ubisoft (with Ghost Recon, perhaps) or Microsoft (with Halo) haven't done it yet. It may be a trend or possibly even a fad (though it seems less and less likely as time goes on), but it's hard to think of many games that influenced so many publishers, from indie all the way to the triple-A ones, especially in such a short timeframe - as said, in an era where making competent games is longer and more expensive than ever.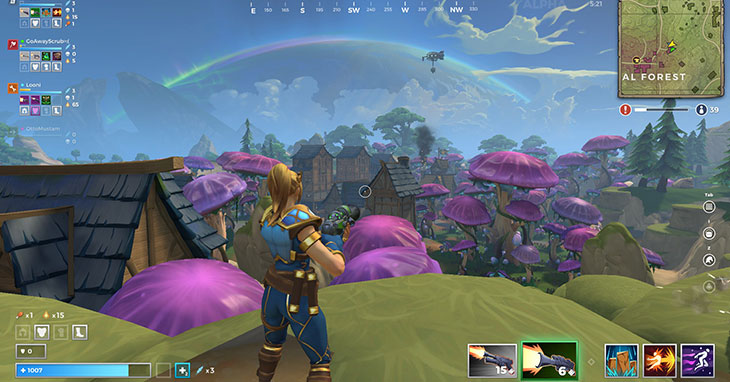 (Realm Royale)
Love or hate the genre, PUBG defined these past two years of gaming, and will have a crucial role in how gaming (be that PC, console or mobile) will continue in the next years. With tens of millions of players daily on PUBG alone and who knows how many more on its many clones, it's a gaming behemoth like few others that, for better or worse, inspired tons of other developers and publishers to try and do the same. There's a lot of things that the devs and the publisher could have done differently in regards of monetization, the fight against cheaters and toxic people, optimization, ports, and whatnot. With many games doing the formula in a more polished manner, I moved on from PUBG a while ago, as other games like Fortnite BR, Call Of Duty's Blackout and Apex Legends stole my attention. And just today I've been having my share of fun with the unlikely yet great Tetris 99. But none of these products would exist without PUBG, and given how many players are on these games, that alone easily makes PUBG one of the most influential games ever.