ResetEra Version 1.3 Changelog
Refresh Button added to breadcrumbs at the top and bottom right. Mobile friendly.
User's own threads are now Highlighted.
Search function has been significantly upgraded for greater performance and flexibility. Results should be both faster and more accurate.
Added function to view the Top Posters in a thread.
User Warnings will now also appear directly to the warned user and require acknowledgment to resume posting. This makes warnings impossible to miss.
Added the ability for users to enable Persistent Alerts. You can activate this option under Alert Preferences.

Persistent Alerts allow you to continue to receive alerts on a watched thread even if you have not visited the thread in a while. Note that this does not affect quoted alerts which the system can miss if an edit is performed and you are tagged afterwards. Some alerts may still fall through the cracks.

Clicking on the purple circle icon to the left of a thread will now take you to the First Unread Post. Clicking on the thread link now takes you to the Original Post of a thread.
Fixed bug where every participant in a Conversation was labeled as Original Poster.
Apple Touch Icon → New address placed. Light grey now.
Changed location of Watched Threads and FAQ.
Fixed issue with avatar of OP being shown when linking threads on social media. The site logo should now be shown instead.
ugc hover bold hotfixed. Was causing a line spacing error.
Preparations put in place for Live Thread Testing. A few select threads will eventually have this enabled.
What's Next?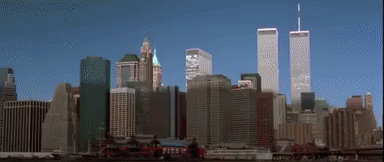 Already? You better believe it. As you might know, ResetEra in its initial form was thrown together in a rush. Now that we've had some time, we aim to deliver forum software that is truly worthy of this community. We're talking about a total custom redesign that will provide a superior browsing experience for desktop and especially mobile users.
An update so big it can only be called
2.0
.
Coming in 2018.
Ferny edit:
Added some embed options after some further testing. This list can change depending on how the server reacts and such so don't get too attached just yet!

Gfycat
Imgur
Streamable
Twitch
Twitter
Xbox DVR
Xbox Clips
Youtube

Bolded are the new additions.
Site update

I've gone ahead and added a Mark Forum Read button at the top navigation bar. If you are on the forum homepage, it will mark all sections read.

If you go into an individual section, it will ask you if you want just that section marked or an option for the entire site.

Let me know if you have any issues or questions.
Last edited by a moderator: