So few months back I made a
thread
, criticising their bad designs for the characters of their Avengers game. I wasn't the only one, there were bunch of complains over their designs. And then Crystal Dynamics emerged and
state that they have no plan to change their designs
.
And then in November, developer (Shaun Escayg) cites that
they have the challenge of going up against a 10 years history of movies in terms of designs
for the character models. In the recent Playstation magazine, he repeated that
sentiment
, claiming that they expected the criticism and brings up Marvel's 80 years of history.
This is 80 years of Marvel history to play with, and you know, a lot of people forget, but when the movies first came out, there was an uproar from fans. Like 'this is not how Iron Man speaks!' And now we face the same thing with the game. We kind of anticipated that.
I will call a spade a spade: I think that's pure nonsense. There are bunch of Marvel heroes looking entirely different in movies/tv and comics, such as Falcon or Hawkeye. Yet they were well receives too. Take for example, Scarlet Witch has her iconic red headress in comic, yet her movie interpretation were well received.
The main bulks of complains with Crystal Dynamics' designs is that they were
bad
interpretation in general, which makes them look ugly, generic, boring and look like they are bootleg Avengers of the movies. The criticisms isn't because they changed too much or due to fans' diversed opinions.
Look at this comparison of Thor in his initial reveal, and Thor in his 'character profile' video on
youtube
. Thor with tied up hair was well received in general, on
reddit
,
twitter
and
here
. Does he looks exactly like Chris Hemsworth or classic comic book look? Nope (though his classic comic book alternate outfit looks great too).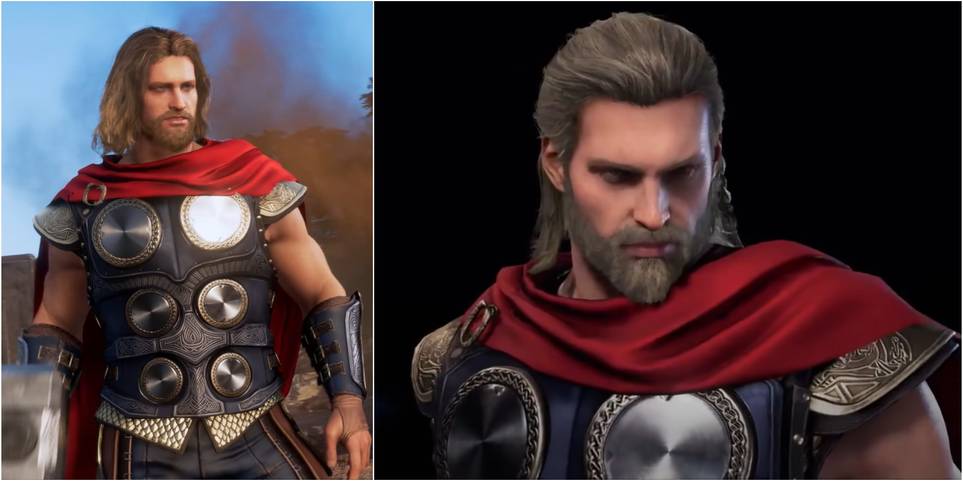 Some subtle changes and fans on
reddit
are happy but she is not looking exactly like Scarlett Johansonn.
Captain America's secret empire outfit hardly look like its movie counterparts (no holster, no helmet strap etc) but it was well received anyway on
here
and I believe everywhere else too. It also ain't 1:1 comic imitation as well, no silly feather ear or bright red gloves.
Some Marvel characters in movie were similar to their comic counterpart, other receives overhaul designs (as mentioned before). Some overhaul works (as mentioned previously), some doesn't and were rightfully criticized too (Apocalypse, Iron Fist, Galactus). Sometime an overhaul/reinterpretation works, sometime it don't. In the case here, it didn't work in general, that's something they should straight up admit that they fuck up. Yes, fans' diversity opinions might have been small part of the reason, but that's definitely the general reason why their designs were criticized.