Welcome to the Danganronpa Community Thread! Your one stop shop for everything surrounding the sadistic masochism that is being a Danganronpa fan! Here you can discuss the games, light novels, anime, why Ibuki is the best, and anything else.
SPOILER RULES:
Danganronpa is a very story oriented series, and therefore spoilers are a very delicate subject.
Open spoilers of important story elements are not allowed, please mark them accordingly
.
Any art depicting spoiler characters or plot points may not be embedded in the thread, link them and mark them as spoilers.
We're all fans here, so let's not ruin the games for anyone. After all, you wouldn't wanna break the rules...
RIGHT?
====================================================
What is Danganronpa?
Danganronpa is a series of (mostly) murder mystery games developed by Spike Chunsoft. The main cast are trapped in certain locations and forced to take part in creuly designed killing games, where the only way to escape is to murder someone and not be caught. Gameplay consists of interacting and bonding with other characters, investigating crime scenes, and deducing who the culprit is using everything at your disposal during class trials.
====================================================
Games
Danganronpa: Trigger Happy Havoc

Platform: PS Vita, PC
This is the first game in the series, and the first place you should start
Danganronpa 2: Goodbye Despair
Platform PS Vita, PC
Second game in the series, direct sequel to THH, go here next.
Danganronpa Another Episode: Ultra Despair Girls
Platform: PS Vita, PS4, PC
3rd person shooter starring Makoto's sister Komaru, takes place between 1 and 2
Danganronpa 1.2 Reload
Platform: PS4
Just a port of 1 and 2 on the PS4, no additional features or anything.
Danganronpa V3: Killing Harmony
Platform: PS Vita, PS4, PC
Latest entry and a "reboot" of the franchise.
====================================================
Other Media
Danganronpa Zero
Danganronpa/Zero is a light novel that serves as a prequel to Danganronpa: Trigger Happy Havoc, featuring events prior to the game.
Unfortunately lacking any sort of official release, but easy enough to find online and well worth a read.
Danganronpa: The Animation
A 13 episode anime covering the events of Trigger Happy Havoc. We don't talk about this.
Danganronpa 3: The End of Hope's Peak Academy
As the name implies, this is the end of the Hope's Peak Academy arc (1/2/UDG/Zero) the Future Arc takes place after 2 while the Despair arc takes place before 1, both shows aired concurrently (Future 1, Despair 1, Future 2, etc.) and this is the recommended method of viewing.
Danganronpa Kirigiri
A small Light Novel series focusing on Kyoko Kirigiri.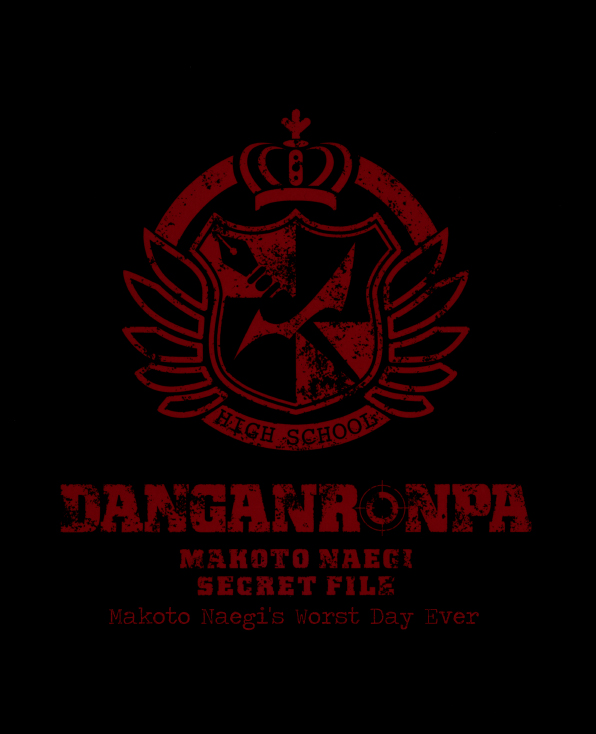 Makoto Naegi's Worst Day Ever
A small booklet that came with volume 1 of the anime, it covers the circumstances behind Makoto getting recruited into Hope's Peak Academy
Danganronpa 1 ・2 Beautiful Days
An upcoming light novel featuring characters from Danganronpa 1 and 2, featuring various short stories that delve into the events of their daily lives.
Danganronpa IF
A special Light Novel that serves as a what if story that takes Trigger Happy Havoc down a different path. it's unlocked after completing Goodbye Despair.
Official community tier list


And that's all, enjoy your school life!
Last edited: