No news outlets have reported on this yet which is why I thought've delivering the news to you myself. Found it out about an hour ago.
If you go on the official PlayStation site, there's a section which lists out all games which are exclusive to PlayStation 4
(games designated with the Only on PlayStation banner). You've got the typical first-party games like Horizon, Days Gone and God of War, but Death Stranding was there too. To prove that,
if you use the Wayback Machine to May 26, 2019
, it was listed there alongside the rest of the Only on PlayStation games.
However, it seems this has now been removed. If you
click here and check it out for yourself
, Death Stranding is nowhere to be seen.
It's not only the Australian site too. All official PlayStation sites have had any references to Death Stranding on their exclusive games list completely wiped.
Here's Portugal:
https://www.playstation.com/pt-pt/explore/ps4-exclusives/
France:
https://www.playstation.com/fr-be/explore/ps4-exclusives/
Germany:
https://www.playstation.com/de-de/explore/ps4-exclusives/
Death Stranding was originally announced for PS4 and PCs
, here's an
archived official press release from Sony THEMSELVES
prior to the game's announcement (when they announced their partnership) in Dec 2015 just so you know I'm not messin'
Even though DS was announced for PC and PS4, news on a PC version has been quite muted. There's no doubt in anyone's mind at this point that Sony has signed a timed exclusivity deal with Kojima Productions (
in fact we've known this ever since Kojima set up the new Kojima Productions with them announcing a partnership with Sony and explicitly describing their new game as console exclusive to PS4
but coming to PC) but the fact that they've been tip-toeing around whether Death Stranding will or will not come to PC is annoying.
With things like the cover art not having the Only on PlayStation banner and now this, it wouldn't surprise me if KojiPro were gearing up to announce the PC version of Death Stranding sometime soon. Gamescom is coming up and we know Kojima'll be there for the first time in years so it doesn't seem too out of reach to think he'd shed some light on the PC version (just like when he was there last time to announce MGSV for Steam) though I'd imagine Sony would rather he does so once the PS4 version is out as they've been marketing this game heavily alongside games like The Last of Us Part II and Ghost of Tsushima as if it were a first-party exclusive.
The likely scenario regarding Death Stranding's exclusivity is that Sony funded the project from the start and agreed to a PC version so long as Kojima Productions granted PlayStation console exclusivity rights. It seems the Decima Engine was handed to Kojima as a gift from Guerilla with no strings attached. He's been keen on celebrating it wherever he can as the technology has played a crucial part in bringing the game to life.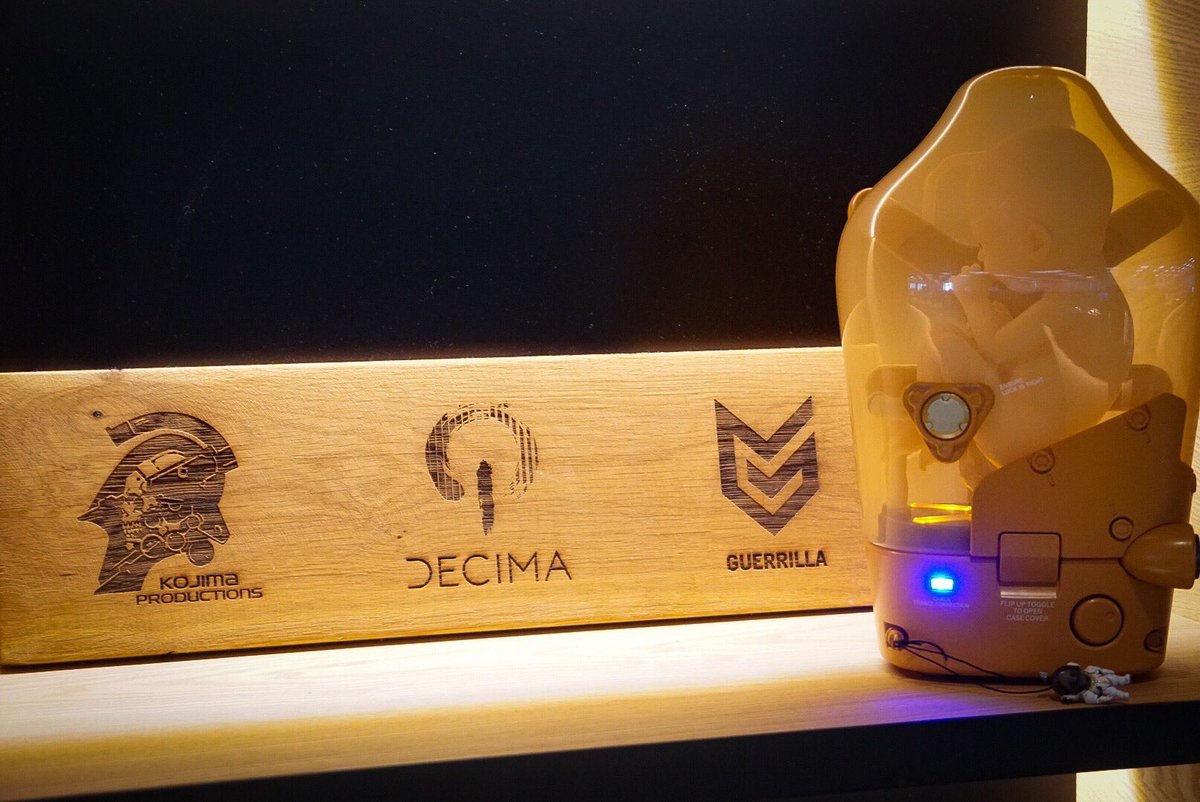 Last edited: