Breath of the...
Welcome to the Kimetsu no Yaiba manga OT! First and foremost I want to give a big shoutout to

Mediking

for holding down the fort with his anime OT:

https://www.resetera.com/threads/demon-slayer-kimetsu-no-yaiba-ot-reverse-tokyo-ghoul-starring-midoriya-izuku's-and-kurosaki-ichigo's-long-lost-brother.111184/

Synopsis

: Tanjiro Kamado is a kindhearted and intelligent boy who lives with his family, making money by selling charcoal. Everything changes when his family is attacked and slaughtered by demons. Tanjiro and his sister Nezuko are the sole survivors of the incident. Nezuko has now become a demon, but surprisingly still shows signs of human emotion and thought. Tanjiro becomes a demon slayer to help his sister become human again and to prevent the same tragedy that happened to him and his sister, from happening to others.

Characters

:



Tanjiro Kamado:

Main character of the series, a passionate boy driven by his desire to turn his sister back into a human. A kind hearted soul who shows sympathy to those demons who were unwillingly killed and lost their lives.

Zenitsu Agatsuma: A very timid boy who's afraid of almost everything. Zenitsu can be a bit jarring at times to some because of his cowardly attitude and strong attraction to women, however when Zenitsu sleeps his true abilities are shown and he becomes a force not to be taken lightly. Inosuke Hashibira:

A boy raised by wild boars in the mountains, Inosuke is a battle hungry hothead ready for action at all times. He is so skilled that he created his own breathing techniques. His travels with Tanjiro and co are helping him better understand human interaction and emotions.

Nezuko Kamado:

Nezuko, The main heroine of the story and Tanjiro's younger sister. Due to being turned into a demon by the hands of Muzan her personality has reverted to a somewhat childlike state but make no mistake, she holds her own in battle and saves our heroes many times. Nezuko is special in the fact that she isn't under Muzan's control and does not need to eat humans and instead sleeps to recover strength.

The Pillars (Hashiras)
Gyomei Himejima (Stone)

/

Muichiro Tokito (Mist)

/

Mitsuri Kanroji (Love)

/

Kyojuro Rengoku (Flame)

/

Giyū Tomika (Water)

/

Shinobu Kocho (Insect)

/

Tengen Uzui (Sound)

/

Obanai Iguro (Serpent)

/

Sanemi Shinazugawa (Wind)
Main Antagonist

Muzan Kibutsuji:
The first of his kind, the progenitor of many other Demons and the main antagonist of the series, Micheal Jac... uh I mean Muzan is responsible for a lot of pain and suffering in the series. Believed to be over 1000 years old, Muzan is a cold-hearted and ruthless individual with a narcissistic streak and an obsession for perfection. With a drop of his blood he can turn humans into demons. Muzan keeps his cover pretending to live amongst humans going as far to create his own family and this perfect picture.
Lower Moons 6
Upper Moons 6
Breathing Styles ("Breath of...")
Our heroes fight using breathing techniques that allow them to go toe to toe with demons who have superhuman strength no normal human could ever handle. All the breathing styles originate from a single breathing technique, some of which have different style variations derived from them. Thank you SilentPanda for the image:


Breath of the Sun
:
Breath of Water

Breath of Flower

Breath of the Serpent

Breath of Flames

Breath of Wind

Breath of Mist

Breath of the Beast*

Breath of Thunder

Breath of Stone
Current manga Arc: Dimensional Infinity Fortress Arc
Manga Chapters: 137 - NOW
Demon Slayers vs. Muzan and the Upper Moons!? Is this the final battle?!
Please support the official release:
https://www.viz.com/shonenjump/chapters/demon-slayer-kimetsu-no-yaiba
B-Dubs said:

Guys, just a reminder. No mentioning scan sites at all. You can say "the usual place," "the place we all go," "the guys that translate the chapter," whatever silly little euphemism you want. You just can't say anything identifying. No names, no initials. No watermarks on pics posted in the thread. This goes for every single manga thread on this site.
Can also watch the first season:
https://www.crunchyroll.com/demon-slayer-kimetsu-no-yaiba/episode-1-cruelty-782932
https://www.hulu.com/series/demon-slayer-kimetsu-no-yaiba-2c3e4b00-30d9-434d-bccc-cf346e40e868?dl=false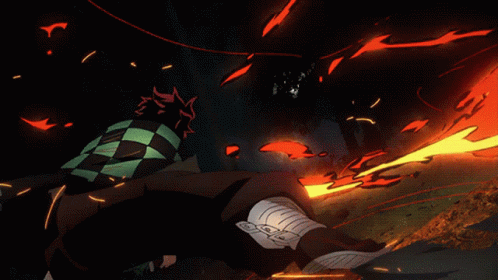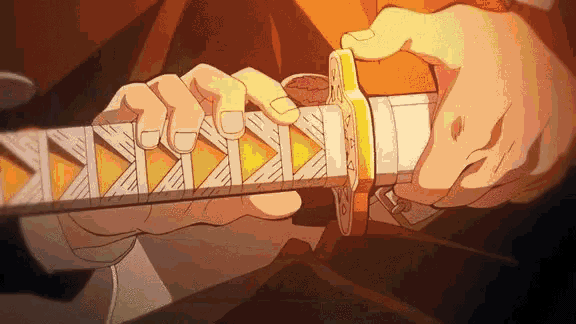 Thank you for coming I hope the OT is to your liking.
Pig Assault!!
Last edited by a moderator: