New? The Past OT's are loaded with info and discussion.
OT1
OT2
OT3
The curse of the Dreaming City persists Mara Sov has abandoned us for reasons unknown, The Black Armory has been located and looted, we have cemented our allegiances and played our part in the Drifters Gambit.
The Season of Opulence is upon us. Bringing with it new modes, new maps and a slew of changes and patches.
Alongside Season of Opulence is the Premium content Penumbra included in the Annual Pass. We're returning to the Leviathan, Uncovering the secrets of Emperor Calus, Proving our worth in The Menagerie and Seeking out the most valuable treasures in the underbelly of the Leviathan in the new raid Crown of Sorrow
First lets look at the Roadmap and Teaser Trailer
The Menagerie is an all new 6 Player PvE Matchmade activity. Emperor Calus's Lost Vaults are a Dangerous maze of challenges and formidable foes, Rewards are in store those who best these challenges. Calus would see you grow fat from strength. During Season of Opulence, he will be granting players the Chalice of Opulence, which serves as players' gateway to treasure. Players who emerge victorious in the Menagerie will use the Chalice to serve up an offering of runes in exchange for the weapons and gear they choose from the selection of items available. The treasure you find will be limited at first, but over time you'll be able to upgrade the Chalice to acquire more plentiful and powerful rewards.
THE RAID!
Venture into the unexplored underbelly of the leviathan. What awaits is unknown but two things we can count on are Bosses and Loot.
Crown of Sorrow marks a first for Destiny. Past Raids have given teams time to prepare and gear up for the awaiting Challenge. Not this time.
In bungie's own words.
Bungie said:

When we were building Vault of Glass in 2013, the notion that our raids would launch a competition around World Firsts in Destiny was only a dream. The Me-from-2013 certainly didn't imagine we'd have the opportunity to make sweet championship belts and jackets for champions and competitors. It's been an incredible multi-year run: Bosses have fallen off ledges, sword bearers have been clutch, giant foes have created jaw-dropping moments, and the list could go on and on. With Crown of Sorrow, we hope to add more memories to your time in Destiny's Raids.

World's First races in Destiny are attempting to deliver the following experiences:

Power progression that challenges raiders to climb to compete for World First
Showcase team communication, game strategy, and player skill
A watchable and fair World First race

The World First race is when our players test their mettle in the Raid for the first time. With Opulence, we wanted to try something different and make the Raid available on day 1 in an effort to make the Raid Race more fair and competitive. However, our best laid plans have turned this into a multi-week, cross-seasonal Powerful Reward storage competition.

While we love seeing players find clever ways of leveraging game mechanics, we wanted to step back and look at what's going to be the best player experience for those competing and those watching. Below is how we're changing the way the World First Raid window works for Season of Opulence and testing out a new mode called Contest.

When Crown of Sorrow goes live on June 4th at 4 p.m. Pacific, here is what to expect:

While Contest is active, players will face an enforced challenge throughout the Raid. This means, Power beyond certain levels will provide no advantage for a given fight (e.g., for the first fight all Power above 700 won't provide an advantage, and for the final fight Power above 720 will not provide an advantage).
We are going to deploy the update at 8AM Pacific and the game will be down until 10AM Pacific, so that as many players as possible can get through the download and verification step and be ready for Opulence launch.
Weapons and Armor
Like Always Season of Opulence brings with it new armor and weapons to outfit you guardian on their quest to 750 Power
In addition to the regular additions to the loot pool Season of Opulence brings in 3 new
pinnacle weapons
to grind out and prove your dedication.
Power Surge
In a similar manner to the community appreciated Prime Bounties from last Season Forsaken owners can heed Calus's call to quickly catch up to the Power of their fellow Guardians via introductory missions.
Lumina
Like
Thorn
and
The Last Word
before it Season of Opulence contains an Exotic Hand Canon in the form of Lumina with a distinctly Rose like aesthetic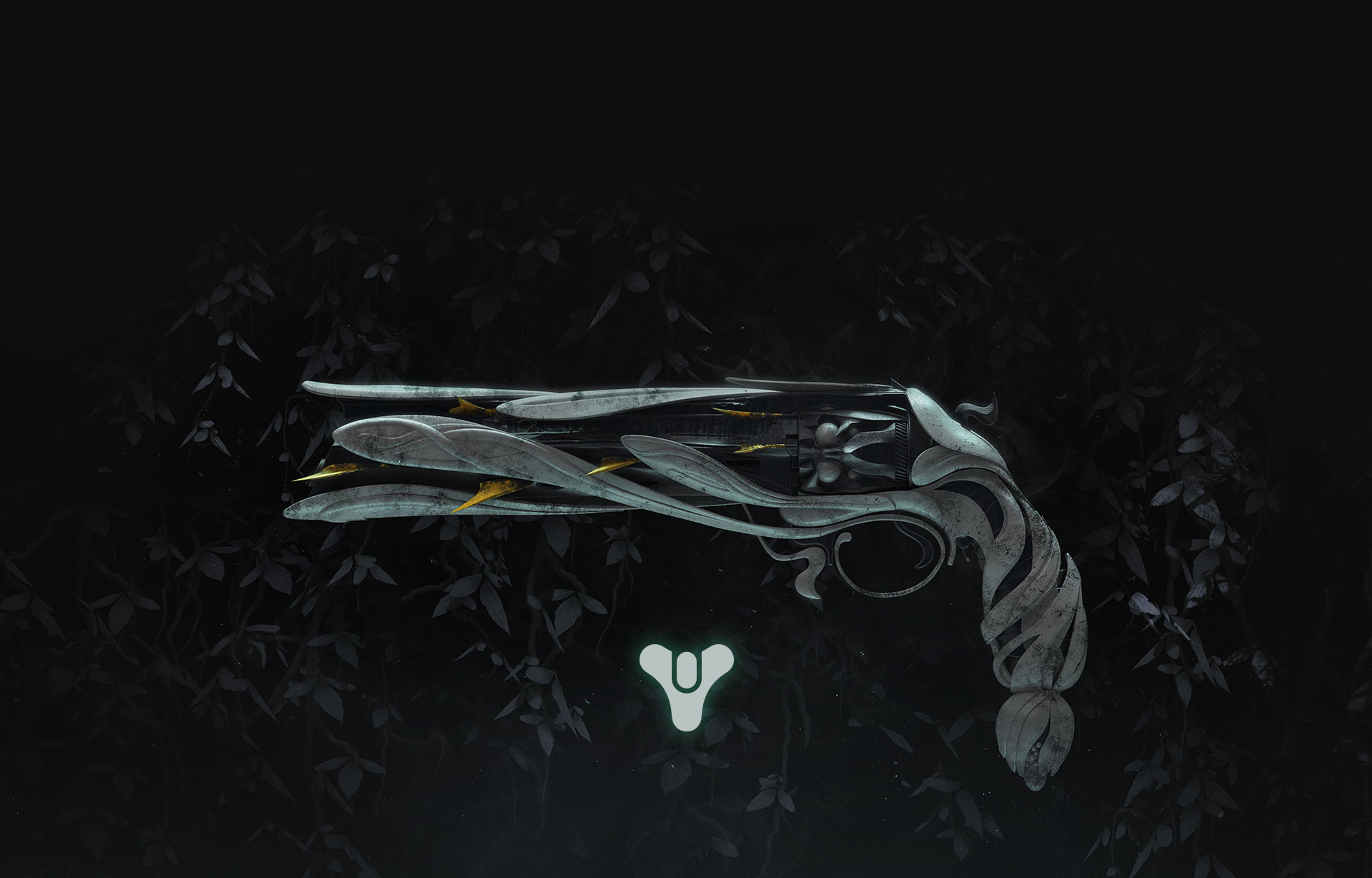 Returning from Last year The Solstice of Heroes is a tradition in which Guardians reflect on past hardships and celebrate the resilience of humanity's foremost defenders. Celebrate with other Guardians in this limited-time event!
New Armor, New Triumphs and Solstice exclusive elemental buffs await.
Update 2.5.0
Update 2.5.0.1 brings with it a host of buffs, nerfs and quality of life overhauls to Destiny 2. Full Patch notes will go live June 4 and I'll post them here
Here's a tease of the new Pursuits tab
The Pursuits menu will be moved from your Inventory to the Director. With this update, you'll be able to switch between Pursuits and the Director overview in one move. With the objectives displayed in the new tab, it should be easier than ever for you to plan your gameplay session and knock out some bounties more efficiently. We also added some filters to give you a "quests only" and "bounties only" view, so you can separate limited-time pursuits from long-term pursuits. We also increased the pursuits inventory size from 50 to 63 to give you more room to hoard some bounties.
Eververse is also getting an overhaul
Bungie said:

We had two main goals for the changes we're making to Eververse in Season of Opulence:

Direct Pick:

Every new Eververse item in Season of Opulence will be available for direct purchase via Silver or Bright Dust
Most of these offers will be time limited, with new items available weekly

Greatest Hits:

Season of Opulence's Bright Engram will contain a collection of community favorite legacy items, with a focus on the "Best of Year One."
If you missed out on Spicy Ramen or the Selfie Emote, Season of Opulence is your chance
Destiny 2 Year 3 & The Future.
Bungie have a reveal stream planned for Thursday, June 6 10AM PT.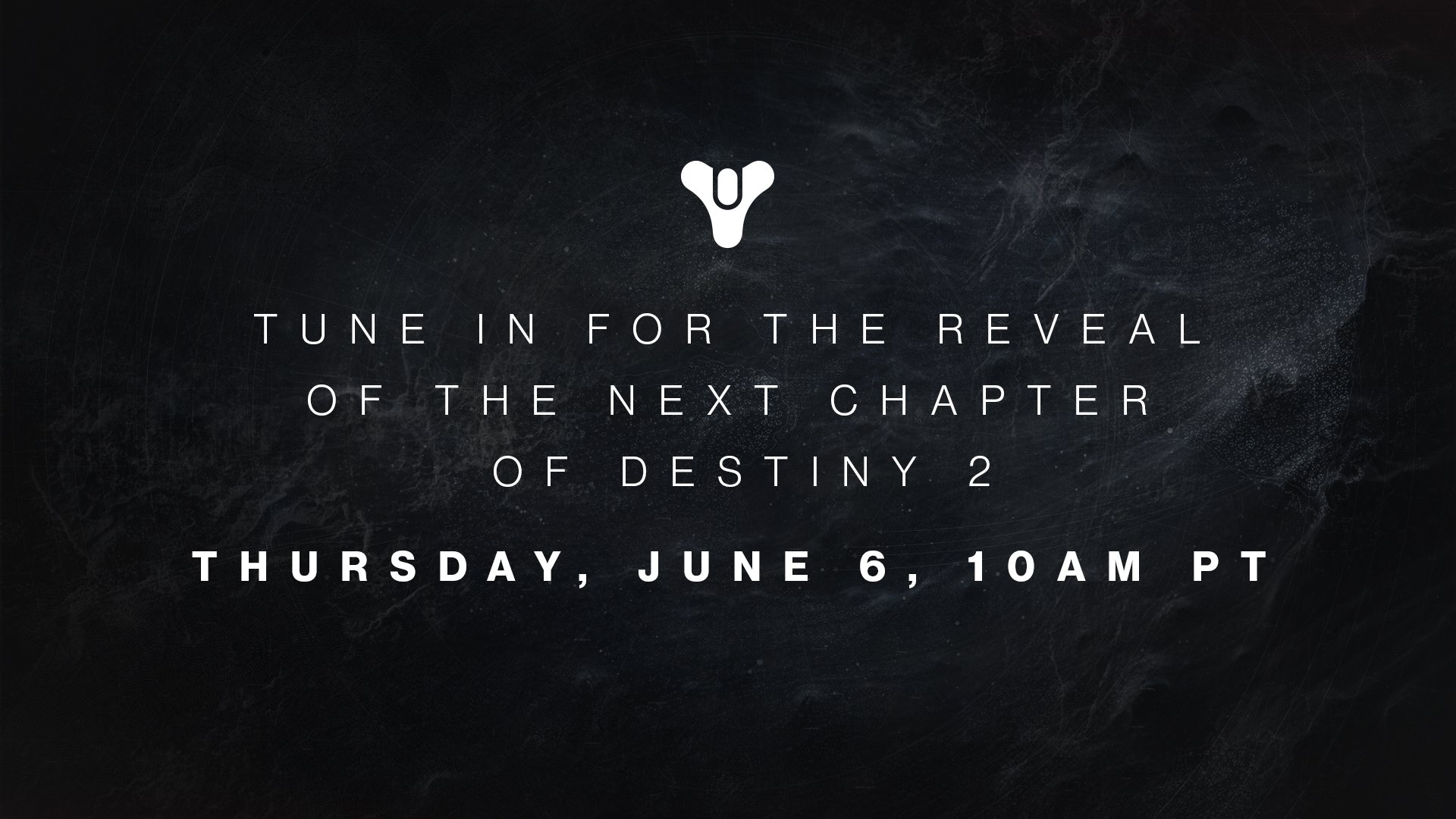 Geoff Keighley will also be doing an E3 2019 Panel with Bungie on June 11 Titled "The Future of Bungie and Destiny 2"
I'll keep this updated
The Destiny Community is frequently amazing
Group Finding
D2 PC LFG Discord (PC)
https://discordapp.com/invite/d2pclfg
DestinyLFG (All Platforms)
http://www.destinylfg.net/
The 100 (All Platforms)
https://www.the100.io/
Bungie Fireteam Search
https://www.bungie.net/en/ClanV2/FireteamSearch
Community Sites and Tools
Destiny Item Manager
https://destinyitemmanager.com/
Destiny Sets (Gear and Weapon Checklist)
https://destinysets.com/
Destiny Tracker (PvP/PvE Stats)
https://destinytracker.com/
light.gg (Full database scraper/Stat Tracker)
https://light.gg/
Ishtar Collective (Lore Collectors)
https://www.ishtar-collective.net/
/r/DestinyTheGame
https://www.reddit.com/r/DestinyTheGame/
Destiny Roundup
https://destinyroundup.com/
Destiny Daily
https://www.destiny-daily.com/
Gaurdian.gg
https://guardian.gg/2
DestinyEra also has a active private discord with LFG channels for all platforms and a lovely community. We are welcoming and easy going. If you want to join you can DM
Ruthless
requesting an invite.
THIS IS NOT A CLAN, THIS IS A COMMUNITY DISCORD
The DestinyEra Discord is also home to a channel dedicated to Sherpas willing to guide new players on their first foray into the Raids and Raid Lairs of Destiny 2 and Forsaken
************
For now that's everything covered. Will Update with important info.
Also I just want to say after doing 4 OT's Thanks to everyone in the community for being awesome!