Local Horror Enthusiast
Moderator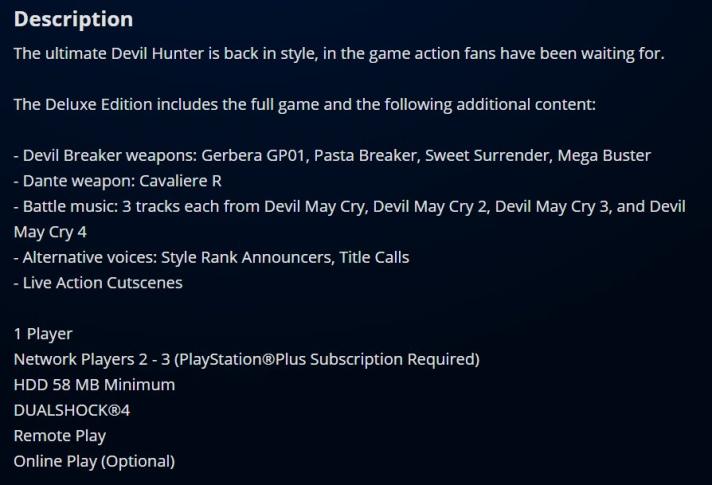 Pointed out by Jett on the DMC Discord, "Network Players 2-3". It was newly added to the PS4 DMCV store page. Wonder what it is?

UPDATE: Also listed on the Xbox Store now.

My personal bet is it'll be something like the Resident Evil Revelations games, the main campaign will be single player only, but there will be an additional mode that has online co-op, like maybe Bloody Palace mode will be expanded in DMCV? Just my bets.
Also updating the thread with the live-action cutscene mention, as yes that is interesting. Further details on live-action cutscenes:
UPDATE 2:
Steam page confirms online co-op
https://store.steampowered.com/app/601150/Devil_May_Cry_5/
Last edited by a moderator: