Community Resettler
Member
***MAGNUM OPUS!***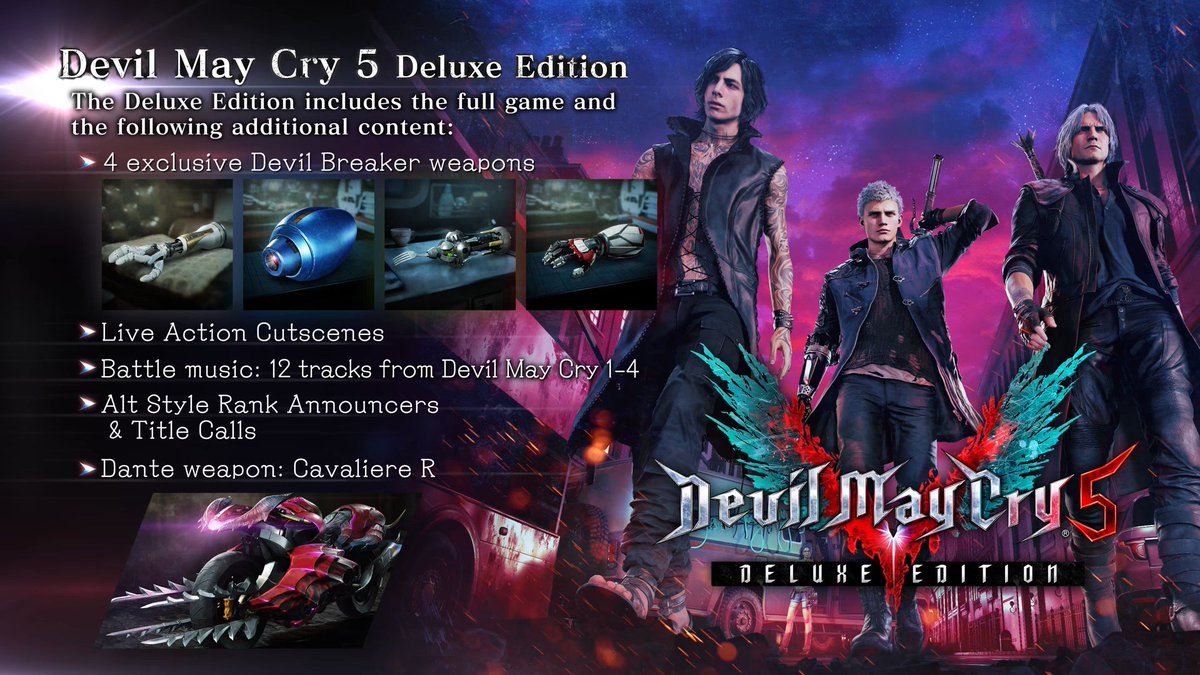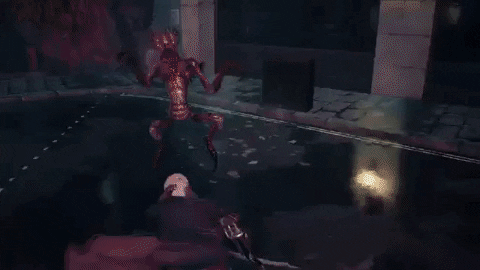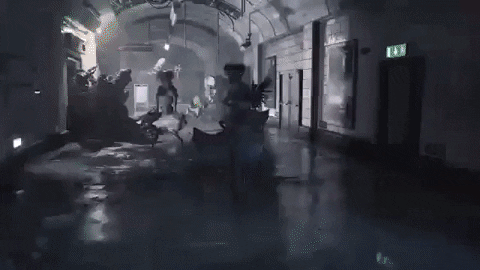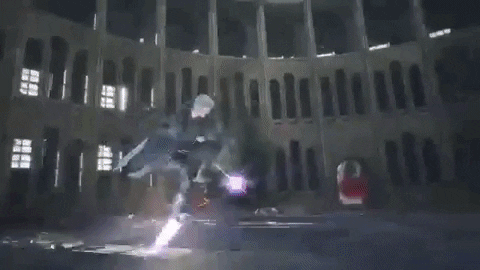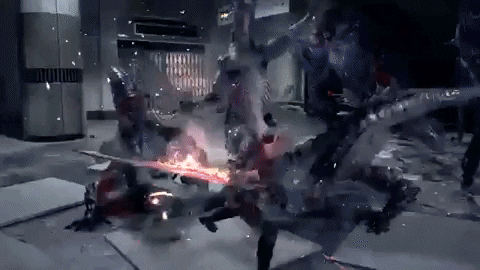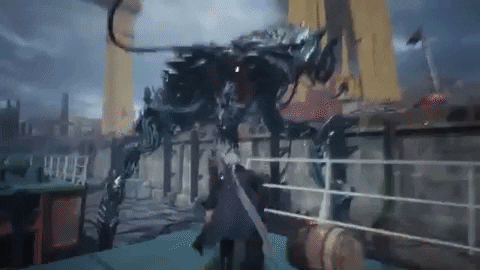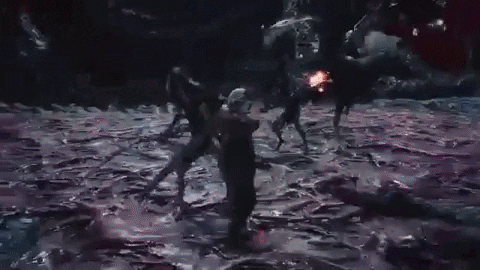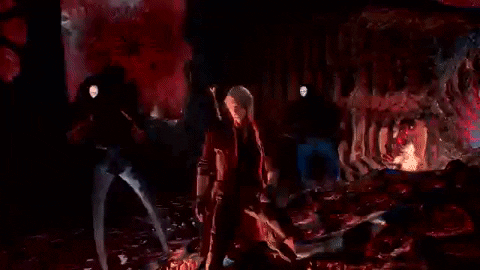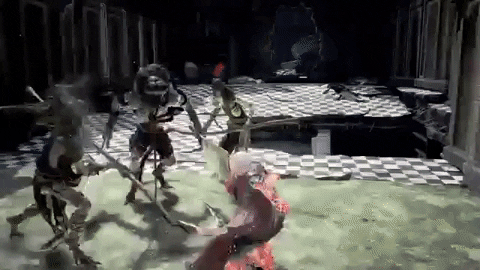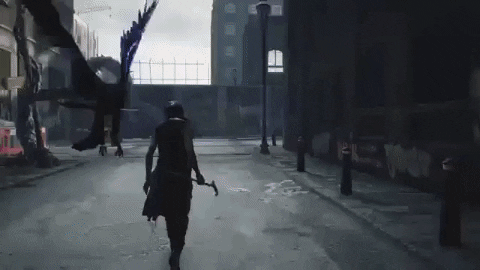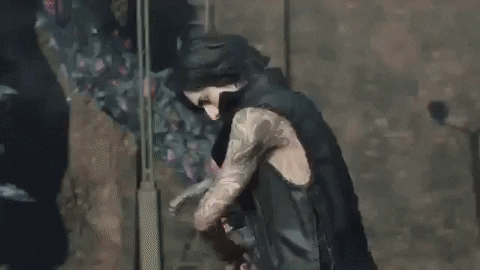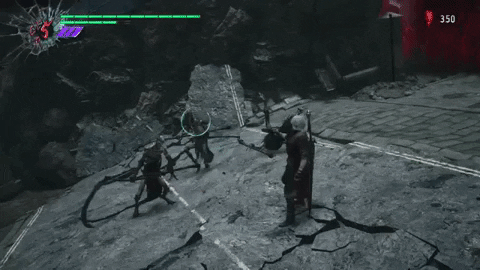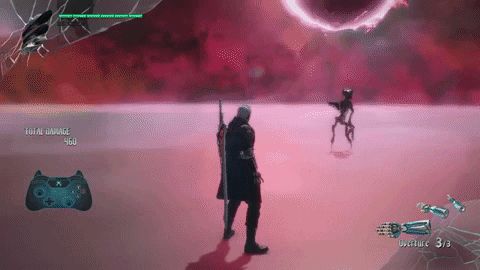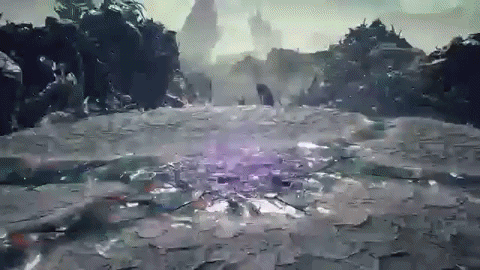 OFFICIAL DEVIL MAY CRY 5 WEBSITE
***MASSIVE SPOILERS!***
VG247 |
Video Preview
Playstation Access
Maximillian D00D
Screen Rant
IGN VIDEO
EUROGAMER.NET VIDEO
GAMEINFORMER |
VIDEO
Metro Game Central
Easy Allies Video Podcast
Gamespot
*These images aren't meant to be serious, except the magnum opus quote.*
DMC5 REVIEW THREAD (Reviews Compiled)
DMC5 Open Critic - 89
DMC5 Metacritic - 88
1) DO I NEED TO PLAY THE PREVIOUS GAMES TO ENJOY THE STORY?
A) Devil May Cry 5 is made with the new player experience in mind so the story is made to be enjoyable even if it is your first time playing the DMC series. However, being familiar with previous DMC games will enhance your enjoyment of the story as there are definite callbacks and references to events of previous DMC games. It is most recommended that you play Devil May Cry 3: Special Edition, the original Devil May Cry and Devil May Cry 4: Special Edition to get the full experience. If playing these games is not an option then you can just watch this brief Devil May Cry Series Story recap made by Capcom themselves:
PLEASE NOTE: There is a mode in the game called "THE STORY SO FAR" which is a longer video recap of the story in previous DMC games. Check it out before starting the game!
2) WHAT IS THE SERIES CHRONOLOGY?
A) If including just the games:
DMC3 > DMC1 > DMC2 > DMC4 > DMC5
Generally a pretty easy order to follow if you realize that DMC3 is the prequel game to the series (like Metal Gear Solid 3).
If including the extra novels/media related to DMC:
DMC1 Novel* > DMC3 Manga > DMC3 > DMC1 > DMC Anime > DMC2 > DMC4 Prequel Novel > DMC4
>
DMC5 Novel > DMC5
Note that DmC: Devil May Cry exists in an alternate timeline/universe than the mainline DMC games.
*The DMC1 Novel has some inconsistencies with the main canon of the series and as such certain elements are retconned but the general events and characters in it are respected by the series.
3) WHAT IS AUTO ASSIST MODE? SHOULD I USE IT IF I AM BAD AT ACTION GAMES/NEW TO DMC?
A) Auto Assist is a mode that takes control out of the player and allows them to do randomly generated attacks by mashing the attack button. Even if you are pressing Triangle, you will occasionally do attacks from other buttons so it truly is "random." Furthermore, with automatic mode you get benefit of such mechanics as Charged bullets and Exceed which are generally high execution mechanics to perform. While it is mode meant for beginners, DMC5 is not that difficult of a game on Human or Devil Hunter mode as it has a pretty reasonable difficulty curve (starts off easy and gradually becomes harder). Auto Assist is not meant to be a crutch but rather a LEARNING TOOL as intended by the designer in that you can turn it on after purchasing moves and see what moves can look when performed against enemies. I personally would NOT recommend turning on Auto Assist mode but if you feel that your combos are lacking then you can try turning it on for a bit to see what you could be differently. You can hold down the R3 Button to turn it on or off and an indicator turns on on the top right hand corner of the screen.
4) HOW DO I DODGE? THERE IS NO DODGE BUTTON OR A BLOCK BUTTON!
A) The Jump Button (A or X) is the default dodge button in the game. Jump in a DMC game has invincibility frames so if used like a dodge button (meaning you time it with an enemy's attack), you will get out of harm's way. The invincibility of the Jump also applies to the air versions of it so Air Hike (the game's double jump) can act as your mid air dodge. If you wan't more horizontal movement for a dodge, then hold LOCK ON (R1/RB), hold Right or Left direction and press the Jump button to initiate the DODGE ROLL. There are other more specific defensive options in the game that you can take advantage of:
Nero's Air Taunt
Nero's Gerbera Jockey move
Dante's Trickster Dash
Dante's Air Trick
Dante's Balrog "shuffle"
Dante's Royal Style
V's Griffon Fly
Furthermore, various attacks in the game have evasive maneuvers built into them like Nero's Shuffle. There is no one dodge fit all defensive mechanic in DMC5, you have to explore your character's options but if you don't know what to do, just press the Jump button. Click the link to see it in action!
5) SHOULD I BE LOCKED ON WHILE FIGHTING?
A) Lock on is a MANDATORY and CORE part of DMC's combat. Without lock on, you do NOT have access to 80% or more of your move arsenal. It is how you initiate Stinger/Streak, a powerful dash attack that is essential for mobility and keeping up combos. It is how you pull off the Launcher which is essential for juggling enemies in the air. It is how you perform the Dodge Roll, the Wire Snatch, Air Trick (Teleport), Royal Release (counter attack) and execute many strong moves both on the ground and in the air. By being locked on as much as you can, it becomes easier to execute moves as it's just a matter of moving your Left stick a direction or two and inputting a single button. Playing the game WITHOUT utilizing lock on is a sure fire way to a boring action game experience.
6) HOW DO I DO COMBOS? I ONLY SEE TWO COMBOS IN THE MOVELIST YET WHEN I SEE OTHER PEOPLE PLAY THEY ARE DOING ALL THIS CRAZY STUFF!!
A) The DMC series has a combo system that is best described as a "free form" system. It's free form system in that there are very little pre-determined combo strings that you can initiate and the character will do combo. Instead you have a myriad of moves that you can use in whatever manner you want to create your own combos. This system is similar to how most 2D fighters have their combo systems. They have a few select moves and they can combine properties of different moves to create combos. In DMC, you want to be using moves to cover gaps in between attacks and enemy states. Enemy has been knocked too far? Use Wire Snatch with Nero to pull them in or Stinger to get in close. Furthermore, DMC has various cancelling mechanics that allow you to sequence moves in ways that otherwise would not be possible. One of these cancelling mechanics is only accessible via the Enemy Step move which has to be purchased for a high price. It allows you to use the enemy's body as a spring board to jump off of and allows you to have access to jump cancels in the air (normally you can cancel certain parts of an attack on the ground with a regular jump or dodge). I high recommend watching a video on this mechanic and more to see what type of tools you have access to because many things in a DMC game are NOT explicitly stated, you have to explore on your own. Click the link for some ideas!
7) WHAT IS UP WITH THE RED ORB MICROTRANSACTIONS IN THE GAME? MTXes IN MY SINGLE PLAYER GAME???!!!
A) While it is unfortunate that Capcom decided to repeat their business decision from DMC4SE, the impact of these MTX on the actual game are virtually non-existent. DMC as a series does not have traditional RPG like mechanics where purchasing upgrades makes the player stronger. Strength in DMC is a matter of player skill, not how much currency you have. You can have every move bought in the game but you still won't be able to beat Dante Must Die mode if you are bad at the game. Likewise, someone with no move upgrades but is skilled can beat the DMD mode without a hassle. And the game's progression isn't balanced around the real money aspect either, you get upgrades at a pace similar to previous games, faster even and this has been confirmed by people who have had hands on playthroughs with the final build. There is really no need to use real money to buy red orbs in the game, just play the game naturally and forget that the feature even exists.
8) HOW DOES THE MULTIPLAYER SYSTEM WORK EXACTLY?
A) DMC5 as a game which is made with single player game play in mind first and foremost. However, because the story involved various playable characters crossing each other's path, the game's developers wanted to incorporate a system that allowed them to take advantage of the online technology of the new consoles while keeping the single player experience seamless. The game uses background matchmaking system to pair you up with someone who is also in that section playing as the opposite character(s). You will be able to see them fighting in the background as you go through your missions. In some missions (very few), you will be able to team up with your partner in battles even up to 3 players. If you are not online or if the system could not find a suitable match then it will use "ghost" data from players either already inputted into the game (like the dev team) or from other online players. What this means is that your co-op partner will be an AI which uses playstyle of its original player in order to mimic their actions. There is no matchmaking that you need to enter into, it's all automatic. However, the system does prioritize players in your friend list so you are more likely to run into your friends while playing.
9) HOW DO I SWITCH DEVIL BREAKERS??? THEY KEEP BREAKING!!!
A) In the main campaign, there is no way to switch Devil Breakers without breaking them. By pressing L1/LB, you can force break your currently equipped break to cycle to the next equipped one. You can also use the super move (Break Age move, hold O/B to execute) to break your current Breaker and switch to the next. Itsuno, the game's director, stated that the intent was to differentiate Nero from Dante and to have a type of weapon system that was expendable due to its high power output. In the Void mode, you can set the training room parameters so that your Breakers don't actually "break" (you will still see the animation of them breaking but they still exist) so you can use the Break Age moves without forcing swaps and if you want to swap you can just press L1/LB like normal (while retaining the current Breaker in rotation). This is something that someone can use if they really want to push the limits of multi-breaker combos!
10) I played the DmC reboot (or other newer action games) and enjoyed it but never played the older DMC games. Will I enjoy DMC5?
A) While DMC5 has made numerous strides to modernize its overall package... it is still very much an old school style of DMC game. Unlike DmC, in DMC5 there is a high reliance on the lock on mechanic to pull off even basic moves like the Launcher (which was just a single button press) or dodging. However, there are many elements that DMC5 incorporated from DmC that one may easily recognize. A dynamic camera system with a slow mo kill cam, dynamic style ranking, a training mode, more foul language in general, a more realistic visual design and a linear approach to level design. As mentioned previously, DMC5 also has a lack of a dedicated dodge button which is going to be jarring coming from some of the newer action games but as long as you learn to lock on, dodging with the jump button will become second nature over time. DMC5 is NOT a set piece driven action game nor is it a game with cinematic interruptions during combat. There are no QTEs or mid combat cutscenes, it is generally all seamless from mission start to mission end.
DevilNeverCry has prepared some excellent Tutorials for DMC5 and will be making more in the future.
DevilNeverCry's DMC5 Tutorial Playlist
If you want to take your play to the NEXT LEVEL then you can definitely check out ChaserTech's Nero/Dante Advanced Tutorial from DMC4. Many of these mechanics do in fact translate 1 to 1 into DMC5 so make sure you check these out as well. Click on the links!
CREDITS & SHOUT OUTS
Erian1Mortal
for the tremendous work on the image graphics!
DevilNeverCry or the Youtube videos
lowhighkang_LHK for reviews compilation
Son of Sparda for the legenadry leaks!
Sesha for the tireless translations of all things DMC
SunhiLegend for the superb GIF work!
ChaserTech for the DMC4 Tutorials
jett and JumpCancel for the review image
The DMC Discord for being the best discord community!
DMC5 Info Twitter Page for their work compiling DMC news
Hideaki Itsuno and all the staff at Capcom that made this game a reality!
​
Last edited: