Platform(s): Windows PC, Xbox One, PlayStation 4
Release Date:
PC: October 15th, 2019​
PS4/XB1: 2020​
Genre: CRPG
Price: 39.99 USD / 39.99 EUR / 34.99 GBP
Player(s): 1
Format: Digital
Developer/Publisher: ZA/UM
Size: 11GB
What is Disco Elysium?
Disco Elysium is a Computer Role Playing Game where you play as a detective with free reign to go about your tasks. You control your detective from an isometric perspective as they try to piece themselves back together after waking in a destroyed hotel room with nothing but discarded bottles, clothing and an amnesia causing headache.
How do I build my character?
You start off the game picking from one of three archetypes, each with their own strengths in the 4 main stats: Intellect, Psyche, Physique and Motorics. You can also create your own character by putting points into the 4 categories and adding a Signature Skill (the skill that will get a +1 bonus and raise the cap on).
"Voices In My Head"? How do skills work?
Those 4 stats above have 6 skills each, which manifest in the game as different personas that you can interact with in conversations. Listening to these voices and following through on the actions they suggest will change game elements like interactions with NPCs, quests and the tone of the narrative. Putting points into the skills will also impact the success and options of those actions.
How do I grow my skills?
The stats you choose at the start of the game will set the base value of the 6 skills within and how far they are able to grow during your game, but those limits can also be raised by completing specific "Thoughts".
"Thoughts"?
These act as your perks, things that will impact the actions you can take and offer skill bonuses and penalties. Once you get a Thought it won't manifest until in-game time has passed and you have internalised it; only then can you understand the Thought's impact on your character and equip or discard it from your limited pool of Thoughts, the Thought Cabinet.
That's a lot to take in. Are there any resources to help with building a character?
Confused and bewildered by the many Disco Elysium skills? Our Disco Elysium character creation guide will explain each of the 24 skills at your disposal!
www.rockpapershotgun.com
Any general starting guides?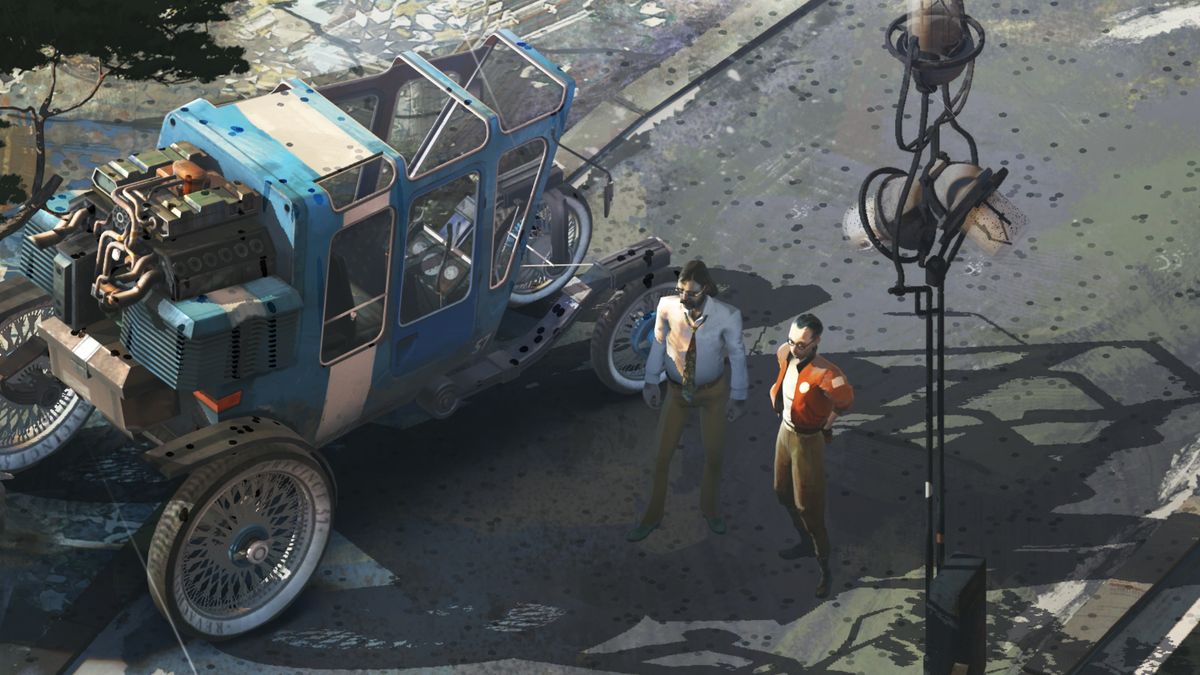 Tips to get the most out of this superb new detective RPG.
www.pcgamer.com
Is there combat in Disco Elysium?
There is… in a way. It's all handled via dialogue and actions based on your stats and rolls. There is no real "combat phase" to the game like you'd see in the majority of other CRPGs.
No combat? Can I die then?
Yes. You have a health and moral meter; if those empty out it's game over. Both can be refilled through in-game actions.
Is the game voiced?
The game has partial voice work, it's not fully voiced.
Can I change the look of my character?
You can change your outfits and other cosmetic elements but the base character model is the same for all players.
Where does the game take place?
"...in the early fifties of a world very different to our own"
Wasn't this called No Truce with the Furies?
It was but the name changed to Disco Elysium a while back.
Is the game coming to other platforms?
The game is coming to Xbox One and Playstation 4 in 2020.
"The immediate plan, and this is why I won't go on a holiday anytime soon, is to get Disco Elysium to as many people as possible," Kurvitz said. "We're going to port it next year to PlayStation and Xbox. We need to be very hands-on with the design of that. We don't want to hire a porting...
www.resetera.com
How long is the game?
The developers point to a range of 30 (rushing) to 90 (savoring every detail) hours so it will depend on your personal playstyle.
Can I play with a controller?
No.
Can I save whenever?
Yes.
Is there 21:9 support?
Not at launch but it will be looked at post-release.
Mac and Linux support?
Coming later but no specific date has been announced.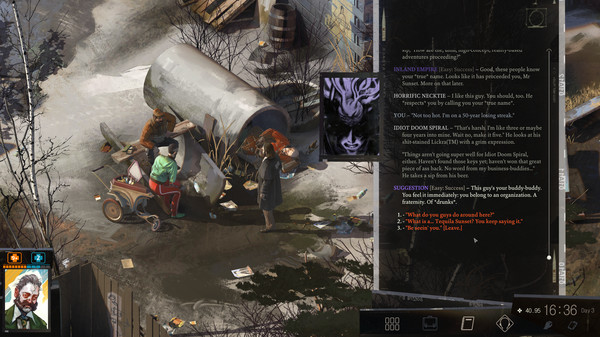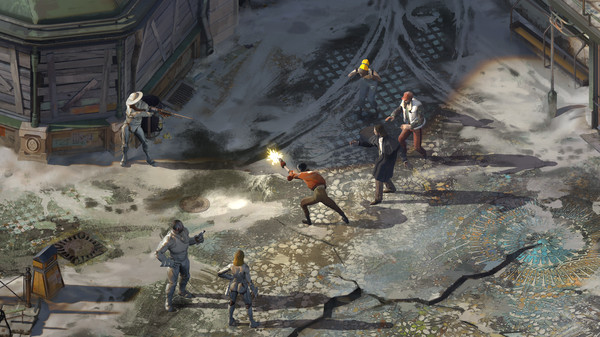 Metacritic
|
Opencritic
HaasGaming - 9/10
Rock Paper Shotgun
But those are the complaints of a pedant next to my larger criticisms, and those larger criticisms don't take away the good things Disco Elysium has achieved. It does deserve to be compared to yer Planescapes, yer Fallouts, even if it hasn't stepped totally out from their long shadows. It's a great, bleak rumination on the failings of humanity on a macro and micro level. But not without hope. A masterpiece, but flawed, and proof positive that if ZA/UM can do flawed masterpiece for their first outing, they might already be chipping away the flaws in time for their next.
ACG - "Buy"
Official Site
Official FAQ
Review Thread
Spoiler Thread
​
Thanks to
ara
for the
thread title
.
Last edited: