Enderal is absolutely fantastic. It is a massive 100+ hour RPG with excellent exploration, world building, quest design and balance.
And- it is totally free (if you own the original non-SE Skyrim). It doesn't even require Skyrim to be installed, just present in your library. It installs as a separate game.
Get it here:
https://store.steampowered.com/app/933480/Enderal_Forgotten_Stories/
It is a Skyrim "mod", but it is an almost completely new game:
The landmass is massive and totally original. Much like Gothic, everything is hand placed and exploration is very rewarding. You can find all sorts of little shrines, camps and whatnot in the wilderness while poking around.
All dungeons are also hand crafted with hand-placed loot specific for the difficulty of the dungeon.
The progression system is totally reworked. No longer do you gain skills by using them, you need to find or purchase "skill books" to level up the skills.
There is
no level scaling
on the enemies. The developers have meticulously created each encounter to challenge you throughout the entire game as your skills ramps up. The game is pretty difficult at first, requiring good planning and strategy.
Loot is, again, hand placed and always meaningful. Getting a new piece of equipment really means something.
The economy is not broken. The developers have balanced everything so you are constantly engaged and rewarded as you gain loot and sell it off through the entirety of the game. This ties in very well with skill progression being cash based.
There is a long main quest, and tons of side quests and content that you stumble across as you explore the continent.
There is no fast travel. Initially you can pay to use these strange lion bird things (think stiltwalkers) to go between towers spread over the continent. Later, you can buy scrolls to teleport you to various towns, and also get a mark/return spell that you can set yourself anywhere.
There are several different biomes around the continent. European style forests, Mediterranean coasts, jungles, swamps and deserts.
There are also several graphical enhancement mods baked into the release. The game can be really good looking at times (much better than Skyrim).
It is also fully voice acted, and almost all the actors are surprisingly good.
Some screens: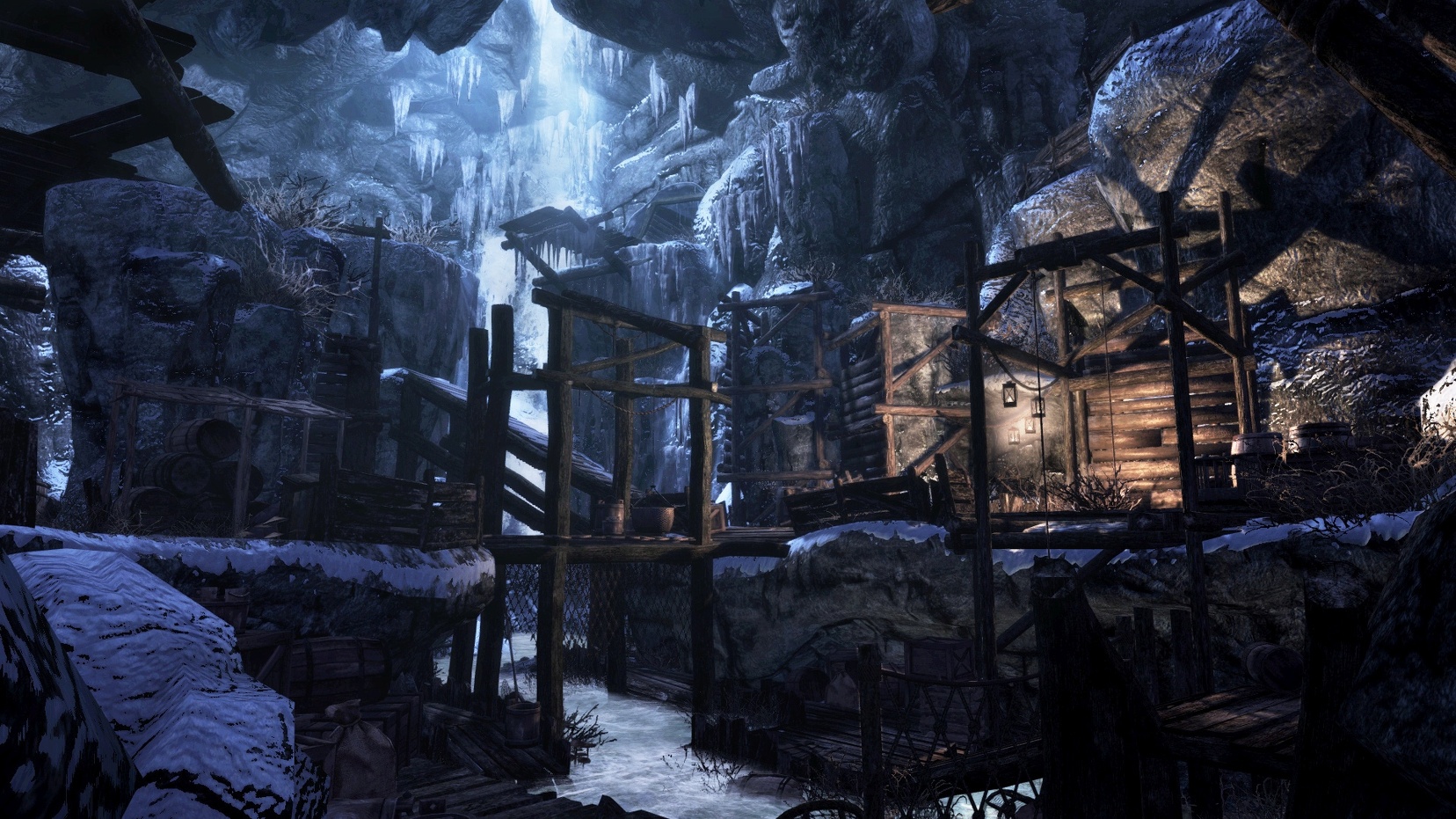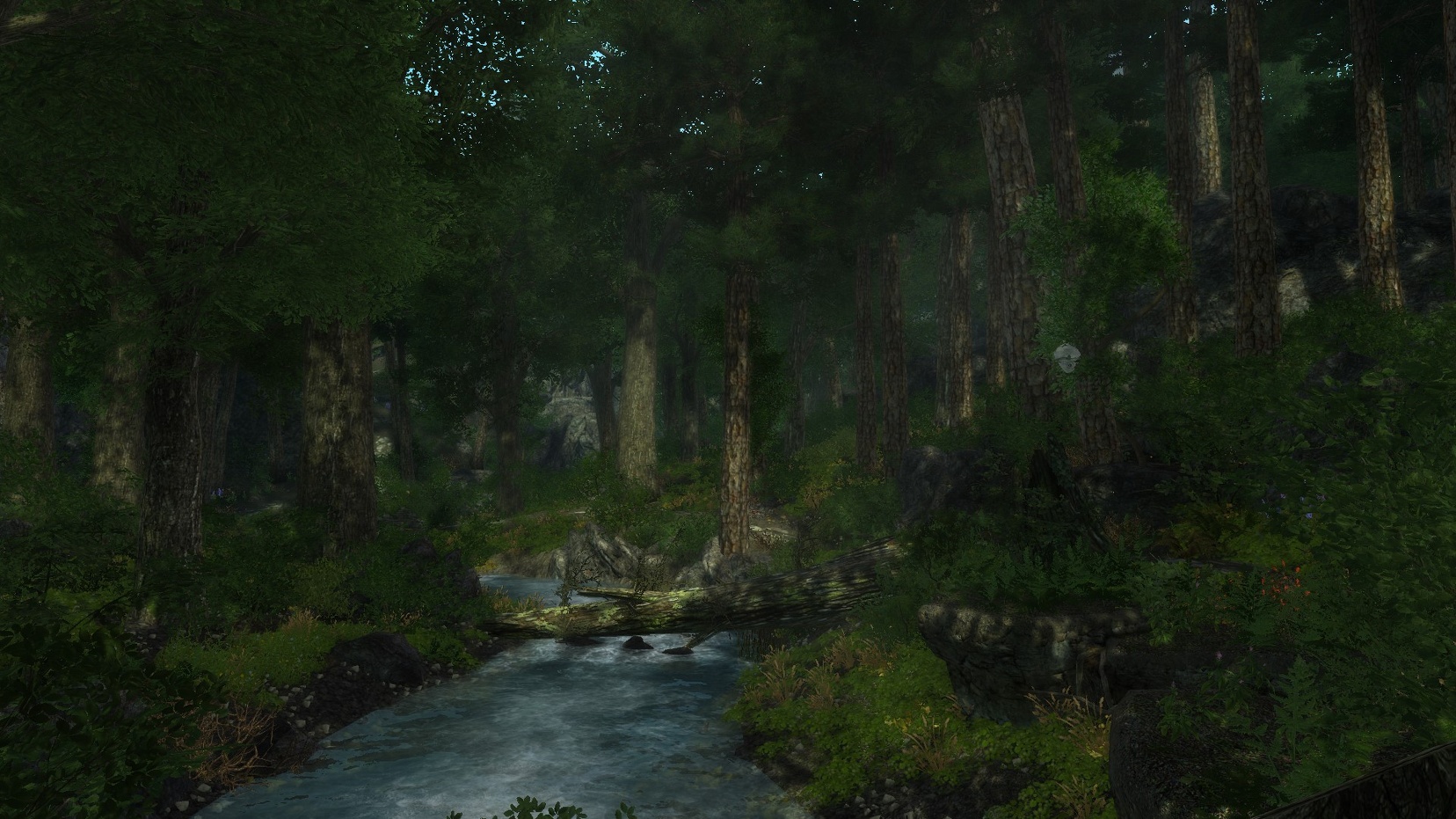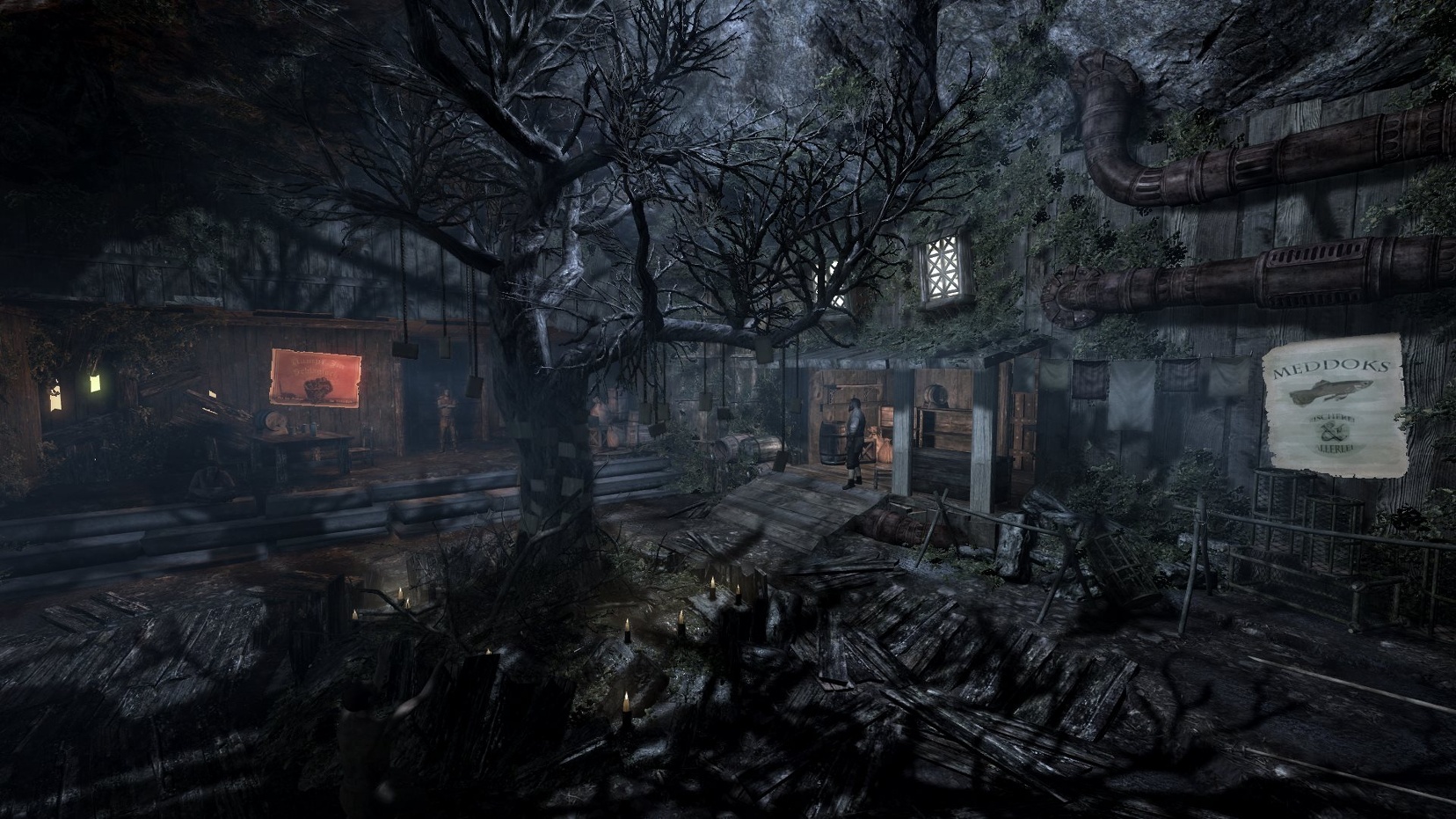 I really don't understand how this thing was created. It is better than almost everything Bethesda has put out on both a systems and scope basis. Amazing job by the team.