New forum, new Doctor, new home!
WHAT IS DOCTOR WHO?
Doctor Who is the long-running BBC sci-fi drama, about to celebrate its 54th birthday, which follows the adventures of the Doctor, a member of the ancient alien race known as the Time Lords. Rattling about the universe in their trusty TARDIS, a time machine in the shape of a classic 1960s Police Box, the Doctor and the friends and acquaintances that get taken along for the ride fight evil, get into trouble, and run down many, many corridors.
WHO IS DOCTOR WHO?


From left to right: William Hartnell (First Doctor (1963-1966, 1973)), Patrick Troughton (Second Doctor (1966-1969, 1973, 1983, 1985)), Jon Pertwee (Third Doctor (1970-1974, 1983)), Tom Baker (Fourth Doctor (1974-1981), Christopher Eccleston (Ninth Doctor (2005)), Matt Smith (Eleventh Doctor (2010-2013)), Peter Capaldi (Twelfth Doctor (2013-2017)), David Tennant (Tenth Doctor (2005-2010, 2013)), Sir John Hurt (War Doctor (2013)), Paul McGann (Eighth Doctor (1996, 2013)), Sylvester McCoy (Seventh Doctor (1987-1989, 1996)), Colin Baker (Sixth Doctor (1984-1986)) and Peter Davison (Fifth Doctor (1981-1984, 2007)).

One of Doctor Who's defining characteristics is its potential for reinvention and reinterpretation. Time Lords can regenerate in order to cheat their own deaths, and the Doctor is no different, periodically changing their face as new actors are cast in the lead role. The most recent Doctor is
Peter Capaldi
, the 59-year-old Scottish actor previously best known as Malcolm Tucker in the celebrated BBC political comedy The Thick of It, as well as its cinematic spin-off In The Loop.
However, times change, and so must he; Capaldi announced his departure from the role early last year, and in mid-July his replacement was announced as
Jodie Whittaker
, star of Broadchurch and the first woman to play the role in the programme's history. The events of the series 10 finale,
World Enough and Time/The Doctor Falls,
left him mortally wounded and fighting off his regeneration; he regenerated in the 2017 Christmas Special
Twice Upon A Time,
leaving Whittaker to take over for series 11, beginning in Autumn 2018.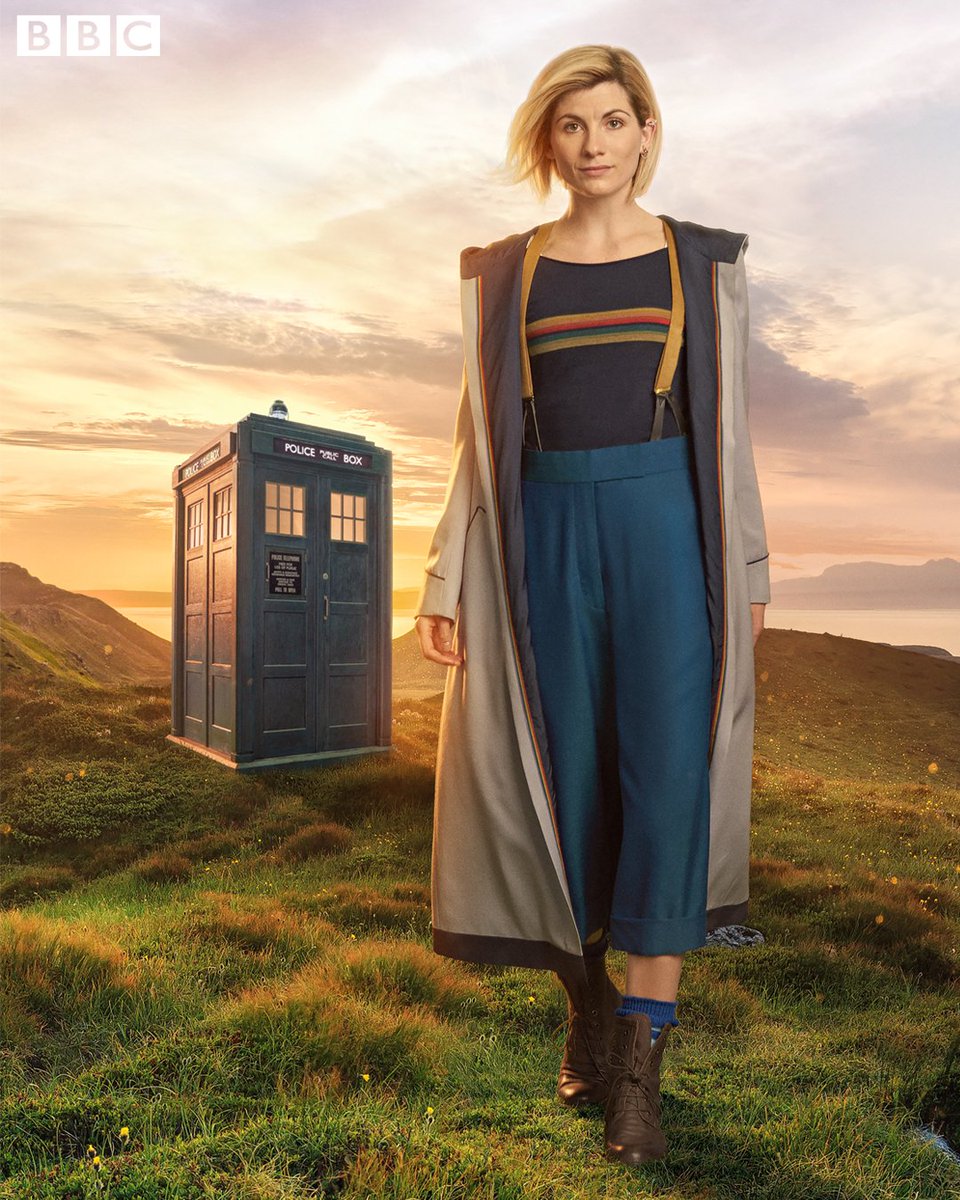 Capaldi, of course, is not the first actor to play the role- there have been thirteen main actors to play the role since the series' beginnings (
William Hartnell, Patrick Troughton, Jon Pertwee, Tom Baker, Peter Davison, Colin Baker, Sylvester McCoy, Paul McGann, Christopher Eccleston, David Tennant, Matt Smith
, and
Sir John Hurt
as a one-off Doctor between McGann and Eccleston in the 50th anniversary special), and Capaldi's Twelfth Doctor will be appearing alongside the First Doctor in the upcoming Christmas Special; the First Doctor, originally portrayed by William Hartnell, was played by
David Bradley
in
Twice Upon A Time.

WHO ARE DOCTOR WHO'S FRIENDS AND COMPANIONS?

Doctor Who has generally (but not always) featured a few characters who travel in the TARDIS alongside the Doctor has co-leads for the programme. Although his name is in the title, it is rare that the Doctor is the sole main character of the series; the companion tends to be the audience's surrogate into the action, and serves to humanise both the Doctor, and the rest of the programme in general.
In series 10, there were two main companions- Bill Potts, as played by
Pearl Mackie
, and Nardole, as played by
Matt Lucas
. Bill was a student at the university where the Doctor was teaching, while Nardole was assisting him in keeping his arch-enemy imprisoned under the university- it's a looooong story. Bill was eventually converted into a Cyberman before being transformed into a space-faring, time-travelling being by her girlfriend who had undergone a similar transformation when we first met her (it's a LOOOOOONG story), whereas Nardole was last seen protecting a village of colonists from a Cyberman invasion. We already know that Mackie is returning for the upcoming Christmas Special, so we know her story's not yet done, but it has already been announced that Twice Upon a Time will be her last appearance. In addition to this, Mark Gatiss, long-time Doctor Who writer and collaborator with Steven Moffat, will be played an as-yet undisclosed character in the Christmas Special.
Beginning in series 11, Jodie Whittaker's Doctor will be travelling with a new, wider group of friends. These are;
Graham, as played by Bradley Walsh
Ryan, as played by Tosin Cole, and
Yasmin, as played by Mandip Gill.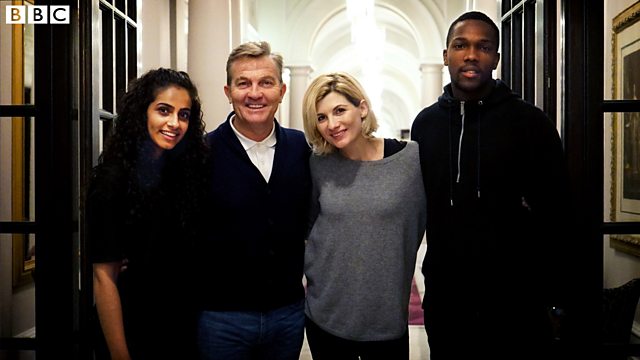 Almost nothing about these characters is known yet, but the TARDIS is going to be as crowded as it ever has been with the three of them joining the Doctor.

WHAT'S ON THE HORIZON FOR THE SHOW?
We are on the brink of a huge change of direction for the programme. Twice Upon A Time is the last episode to be made with
Steven Moffat
as the showrunner and head writer, a position he's held since series 5 back in 2010. Series 11, which is going to go into production over the next week or two as of the time of writing, will be overseen by Chris Chibnall, creator of Broadchurch, showrunner of Torchwood series 1 and 2, and writer of Doctor Who episodes such as
Dinosaurs on a Spaceship
and
The Power of Three
. We know almost nothing about the direction that Chibnall wishes to take the show in, but we do know that the episode count is set to drop from 12 per series to 10, albeit with a slight increase in running time to offset the losses. Beyond that, it's a mystery- exactly the sort of thing Doctor Who thrives upon.

WHAT ELSE IS THERE?
Don't let the fifty-four years of history intimidate you- Doctor Who has a habit of building in natural jumping-on points that anyone can join from. The most obvious is the start of the modern era, beginning in 2005 with
Rose
, written by
Russell T. Davies
and starring
Christopher Eccleston
and
Billie Piper
, but other starting points include
The Eleventh Hour
, the first episode of series 5, written by
Steven Moffat
and starring
Matt Smith
,
Karen Gillan
and
Arthur Darvill
, or
The Pilot
, the first episode of series 10, written by
Steven Moffat
and starring
Peter Capaldi
,
Pearl Mackie
and
Matt Lucas.
The new series is available on Amazon Prime in the US and up to series 8 is on Netflix in the UK. All series of the new series are also available in various On Demand formats.
Our spoiler policy is a simple one; as soon as an episode has aired on BBC One, it is fair game for discussion without spoiler tags. If there is material officially released by the BBC, such as a trailer or a press release, it is also fair game for open discussion. For set reports or leaks, use spoiler tags.

IS IT DOCTOR WHO, OR THE DOCTOR?
Honestly, don't worry about it. Either works. :)
Last edited: