Finally got around to watching the finale, and I had a good time. Mostly. It's the most exciting episode all year.
But the glaring problems persist. Still only care about Graham. Still weirded out by the Doctor's bullshit morality. When she told Graham that if he killed Tim Shaw he'd become the same as him....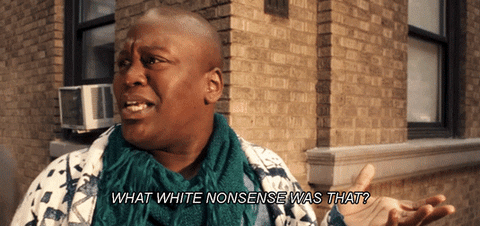 What?! I thought they'll talk about revenge's corrupting effect, but nope, instead it's still the "all killing is bad" nonsense. Nevermind she's soon probably will blow up a bunch of Daleks on new year's (or at the latest in s12).
And how come Ryan doesn't want to avenge his grandmother? He's known her for longer, she's the one who raised him ffs, but he doesn't even consider taking revenge for a single second?! How weird!
And, anyone else thought it was incredibly odd that they didn't bother to get a couple of shots of people on Earth freaking out because there's this giant laser swallowing the planet?
So what did anyone besides Graham learn at the end of this season? Ryan finally accepted Graham which is good but predictable from scene 1 of the season, can't see any other point of growth there. Yaz is still Yaz, she's mostly a waste of space, especially since this Doctor asks as many questions as the companions, so even for that narrative function she's not necessary. The Doctor spared Tim Shaw's life and he ended up enslaving two gods and stealing the entirety of a bunch of planets. You'd think the lesson there is "no loose ends," but nope, doesn't even make sure that he's imprisoned properly.
Overall, an okay end to a very disappointing season that lacked both narrative and character arcs, that had concepts wasted by not addressing basic scripting issues, that had a Doctor without wit or wisdom or the slightest hint of an edge, a TARDIS team that is so basic and bland it would look paperthin even in the early 80's.
I hate that I didn't like it. I hate that this is what Chibnall managed to deliver for the first female Doctor. I cringe at the thought that we might end up only managing to credit this era of the show for casting a different gender in the role as its only innovation and not much else.
Goddammit, why?!