Humans and dragons...pactbound once more.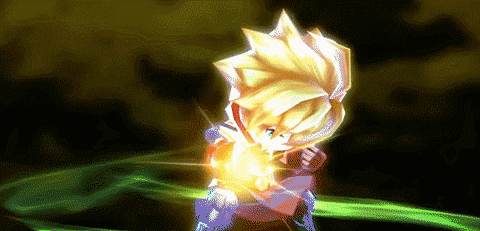 Alberia... A kingdom where dragons rule over nature. The Alberican royal family possesses the power of shapeshifting. By forming a pact with a dragon, they can borrow its form and wield its immense strength.
On day, the kingdom is met with a strange most troubling occurrence. The power of the Sacred Shard that protects the city begins to weaken. In order to protect his person, the seventh prince of Alberia, not yet pactbound with a dragon, sets out on what's known as the Dragon's Choosing.
While he seeks a dragon to form a pact with, he'll meet new companions -- including a mysterious girl from another time -- and face a sudden and inexplicable change in his own father, the king.
Such are the chronicles of the bonds and battles that await the Dragonblood Prince.

​
By creating a party of four, you embark on quests to slay monsters and clear quests. The game is a top down, action RPG that focuses on dodging enemy attacks while attacking at key moments. Dragalia Lost uses the simple controls of tapping to attack, dragging to move, and swiping to dodge. There are five elements, and eight different weapon types, so building a team that works well together is part of the strategy.
Characters can form bonds with dragons, and by attacking and gathering crystals in combat, can transform into dragons themselves to deal massive damage and turn the tide of battle. You can also swap between characters on a short cooldown, whether that be to swap to a healer to land a critical healing spell or a support character to debuff enemies within the range.
While the game employs the standard EXP leveling system, there are a couple of other ways to improve your characters. The first is the standard weapon system, where you can either craft or upgrade them using materials you gather through out your journey. Some weapons are also droppable from battle. Be sure to check the drop list to check which battle drop which weapons. Another way to strengthen your party is through the Mana Circle system, where you spend mana and elemental materials to upgrade stats of your characters permanently or unlock useful skills. For characters below 5* rarity, you can also increase their ranks for some stat boosts.
On top of equipping your characters in a party with weapons, you can also equip them with wyrmprints. Each character can use two different wyrmprints which comes with various effects or boosts. Wyrmprints can be obtained either via battes, event rewards or shop trades. It can also be leveled for extra stats.
Finally, there is The Halidom, your base of operations. Within it, you can place facilities which you can unlock either via main story progress or events. Those buildings can give various benefits, not limited to gold and stat boosts to your character. Be sure to order those trusty smithwyrms to upgrade facilities within your halidom so that you can obtain better & larger benefits compared to unupgraded ones. Within the halidom, you can access dragon roost, where you can give several gifts to dragons that you acquired, increasing their affections. They might reward you something in return too.
A major focus of the game is multiplayer. By teaming up with other players, you can tackle higher difficulty quests where it might be quite hard for you to do it alone. The downside is that it only allows you to use a character while teaming up with others.
There are also raids which usually happen either during some events or weekends, where you can team up with other players and using your full party. In total there'll be 16 characters fighting together against a single large boss.
The gacha system in this game is a double gacha type. You pull from a single well, but it can contain characters or dragons. Characters are the characters you play as in the game proper. They are your direct control units, and are members of a specific class, have elemental properties, and use specific types of weapons. Dragons are the dragons you can transform into using the Shapeshifting ability.
Finally, the game employs two premium currencies: Wyrmite and Diamantium. Wyrmite is earned from login bonuses, quest completions, event rewards, and so on. Diamantium is purchased only. While the two generally are the same, some gacha option like discounted daily single pull can only be done using diamantum.
Quote for ID List
Hidden content
You need to reply to this thread in order to see this content.