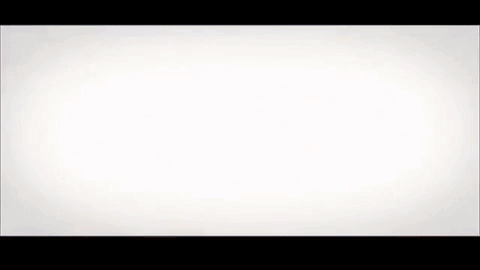 Dragon Ball Legends is now officially out worldwide on Android/iOS!
​
What is Dragon Ball Legends?
Dragon Ball Legends is a new mobile F2P fighting game for Android/iOS. You summon for Dragon Ball characters with a gacha system, and use these characters throughout a variety of modes including Story, Adventures, Events, and real time PVP.
You said Dragon Ball, so I am immediately inclined to want it. How do I play?
The game is a real time fighting game. It utilizes team based combat, specific character abilities, and cards "arts", your primary form of attack, just to name a few things.
ARTS
- The cards at the bottom are your art cards. Tap them to initiate an attack, and tap more after an attack lands to initiate a combo. There are 4 types of standard art cards at the moment.
Strike attack - Melee attack
Blast attack - Ranged attack
Special skill - Activates a special buff/debuff/skill dependent on the active character's skills
Special attack - A character dependent super that typically does a lot of damage and may cause status effects
Certain characters have access to unique cards such as..
Awakening - A special card that is related to character quirk, such as Ginyu's body change
Ultimate move - A cinematic super attack that is typically even stronger than a standard special attack
Each art has a number on it that indicates how much ki it uses. If you don't have the ki, you can't use the card. Ki charges over time, or you can manually charge ki faster by tapping and holding the screen.
MAIN ABILITY
- Each character also has a main ability that can be activated by tapping their character portrait in the bottom left once a certain amount of time has passed. These abilities are very important, and have a variety of forms and uses. Be sure to implement these into your gameplan.
VANISH
- And extremely important defensive tool, the vanish allows you to evade your opponent's attack and put yourself in a prime position to counter. When an opponent initiates an attack against you, a "!" will appear above your character's head for a brief moment. Swipe to the left or right during this time frame, and you will perform the vanish. Vanish uses the vanish bar, which will begin to refill after you use it, and vanish is not possible until it is filled. Bait out your opponent's vanish, and strike them while they're a sitting duck!
TAG SYSTEM
- You can switch characters on the fly by tapping their portrait on the left side of the screen. Once you switch, you will not be able to switch back to the character you switched from for 10 in-game seconds. While you are being combo'd, you can choose to switch to another character to allow them to take the damage instead. Switching is very important to the element advantage system, and using your team to the fullest.
ELEMENT ADVANTAGE
- Each character is related to an element, and that element has an advantage and a disadvantage over another element.
Switch your characters to stay at the advantage! Keep in mind that Shallot, the game's original character, is the only LGT character as of now, so he can be very useful. There are no playable DRK characters so far, but there are DRK enemies in the story missions.
RISING RUSH
- Certain cards will have a little Dragon Ball on them. When you use that card it will add a Dragon Ball to your collection. If you collect 7, you get access to the Rising Rush, the most powerful move in the game. If this move connects, you will choose a card out of your hand, and so will your opponent. As long as your opponent does not choose the same card as you did, your entire team will hit them with a massive a super attack that is usually a 1 hit KO. The attacks that your character does during this sequence will be the arts that are left in your hand after you select your card. If your opponent does choose the same card as you it will fail, and they will have a chance at a reversal.
Well that sounds pretty fuckin RAD. What modes we got?
Story!
Enter Shallot, our new Saiyan homeboi. He's got amnesia, as you do, and has woken in a crazy world where everyone seems to have merged across time and space and are fighting each other. Go through Shallot's story as he grows, meets our other more familiar dope homebois/gurls, and gets stronger and stronger. While mobile games are typically known for garbage stories, if you're a big Dragon Ball fan I really suggest not skipping the scenes! The story has been surprisingly engaging so far, and full of excellent interactions. Story missions also provide materials needed to raise your character's power, and are the only way to increase character's friendship levels which allows you to teach Shallot more moves. You can always customize Shallot's clothes, but once you get to a certain point you can customize his main ability and special moves as well!
PvP
Create the strongest team you've got, and go head-to-head against other players in real time online battles! Rating and casual matches are available. Rating matches will affect your overall ranking and your battle rank, and you will be rewarded based on each of these at the end of a season with tons of potential rewards. Like rare medals that can be exchanged for useful materials, summon tickets, gold adventures, and even chrono crystals if you manage to crack into the top 10k rankings. Casual matches are just chill. Seasons reset every 2 weeks, and each season provides missions and rewards that give great incentives to do your best.
Events
These are special and time-limited events that allow you to grab special rewards! For instance, there may be a special story event where you will be able to fight Raditz to gain him for your own use, along with gathering equipment for your team's use. Events typically come with their own set of missions as well where you can nab more chrono crystals and other stuff.
Adventures
Send characters you've earned out on adventures to gather materials you can use. These are timed missions that do not require your input. Once the time limit is reached, the character will return with cool shit. Adventures,(especially gold adventures from PvP), are one of the best ways to stock up on zeni, souls, and EX character shards, so be sure to have them going as much as you can!
Other things as well, such as a ton of missions to complete, training and.....
SUMMMMMMMOOOOONNNNSSSSSSSS
Yup. This is a gacha game. You use the chrono cyrstals you earn through playing, or through paying if you're hot shit, to summon characters. The summon animations are hype and have a lot of variations, so I suggest sitting back and enjoying them each time.

There are 3 rarities of characters in the game. From lowest to highest...

Hero

Extreme

Sparking

The higher the rarity, the harder they are to obtain.

If you already have a character and you pull them again, you will be given shards for that character. With enough shards, your character will limit break, and they will get a stat boost, as well as a boost to their Z-Ability at star levels 3, 5, and 7. If you fully max out a character to 7* and continue to pull them, you will be given Z-medals instead. Z-medals are used in the Z-medal shop.

You get 1 discount summon on each active banner a day for 20 crystals (they normally cost 100), and you can earn 30 chrono crystals a day by completing your daily missions, essentially giving you 1 net positive summon a day! I generally suggest you pull each day on the discount(s), unless you are really trying to penny pinch for something.

GIVE ME SOME TIPS AND TRICKS LIKE BLOCKBUSTER USED TO DO



-Learn your vanish timing, properties, and how to manage your vanishes.

This is

essential

. The timing is strict, and seems even stricter in certain situations such as when you are stuck in an animation. But the more you play with it, the more it will become second nature. There are properties to vanish that might not be immediately apparent as well, such as opponents being able to counter your vanish with their own. Learning when this is a possibility, and how to use it yourself is a huge part of the game. Also, learn how to manage your vanish bar. When you don't have vanish you are far more open to attack, and while performing any action other than basic movement, your vanish bar will not fill. If you switch in a character, that character's vanish bar will be instantly filled. Your vanish bar will also immediately be filled if you're hit by an opponent's art card.

-Z-Abilities effect your entire party, EVEN IF THE CHARACTERS ARE NOT IN BATTLE.

Fighters that are in the party but are not actively being used are often referred to as on the bench. For instance, Hercule's Z-Ability gives -3 ki to all special arts cards. As long as Hercule is on the bench in your 6 man party, your active 3 fighters that you select to go into battle with will get this buff. Optimally, you'll typically want characters that can double as active fighters or bench fighters depending on the situation, but some character's z abilities are so strong they're worth bringing just to be on the bench, and vice versa for some being so strong active. Considering your active fighters and your bench fighters is absolutely essential when you're trying to create the best team you can. Those buffs stack up!

-There are advanced/subtle tactics not immediately apparent that can enhance your game.

While the majority of the gameplay is just getting a read on your opponent and using the right move at the right time, this is a mini fighting game. Touched on a bit in the vanish section above, there are things such as vanish timing awareness, ki blast canceling, side step cancelling, and generally more advanced baiting options and such that can help put you at an advantage over your opponent. While some of these things you'll likely naturally discover with time such as stuff like better ways to bait your opponents, other things can be a bit harder to find on your own. Feel free to ask in here if want to learn more, or if you've seen something in a PvP match you don't understand.

-When just starting out, depending on how you like to play, it might be a good idea to reroll.

The easiest way we know how to do this is by clearing the data under the apps setting in the app manager on your phone (on Andorid. On iOS I believe you have to re download the entire app). You will have to go through the tutorial each time. If you're going to this, you should go for at least two Sparking characters in one multi, possibly 3 if you really wanna push it.

-Use tap attacks!

There are two attacks you can do by just tapping the screen that do not use art cards or ki. A blast tap attack from far away, and a melee tap attack when up close. The blast tap can be extremely useful for baiting out vanishes. The melee tap is useful for keeping your opponent guessing in the neutral. You can also tack on tap attacks at the end of art combos for a bit of extra damage.

-Utilize the soul boost system as well as the equipment system.

The soul boost system allows you to even further power up your character's stats with materials and zeni, and allows them to break through their max level. Equipment gives your characters even more boosts, and can be upgraded to unlock more perks on the equipment. Using these systems, any character regardless of rarity with enough investment can be extremely viable on the right team!

-For adventures, be sure to always check the adventure details to see which element has the best chance at success

. If you use one of the elements listed, you can potentially get a great or huge success, which gives even more rewards!

-If your phone can handle it, be sure to turn the power save settings OFF.

It is on by default. With it off, the game runs at 60 FPS. Not only does it make the game look pretty fucking fantastic, but it also helps with responsiveness.

And last but not least, enjoy yourselves, and be careful with your wallet.
Era Legends Discord channel
https://discord.gg/9yAWXjZ
A lot of discussion goes on over here.
DB Space
https://legends.dbz.space/
An excellent tool for organized information as well as news.
Era friends list
https://docs.google.com/spreadsheets/d/1C7c3OwmV-jR3zPHw3pE58vnxj-ZmS5LdKPuE_mcKJnY/edit?usp=sharing
Post/PM your user ID code with your IGN to be added to Era's friend list!
Last edited: