RELEASE INFO:
Platforms:
PC, PS4, Xbox One and Nintendo Switch
Release Date: April 5th
Price: Free (for those who own Enter the Gungeon)
Developer: Dodgeroll
Publisher: Devolver Digital
​
​
Enter the Gungeon is an indie roguelite developed by Dodgeroll Games and published by Devolver Digital. It involves exploring through a randomly-generated dungeon where everything is, in some way or another, based on bullets: your currency are bullets, your keys are bullets, the enmies are bullets, some bosses are bullets, etc. It plays from a top-down view, using WASD to move and your mouse to aim and shoot (in console, you move with the left stick and aim with the right stick).
It being a roguelite means one thing: there's permadeath. You die for good, having to start from the beggining each time and losing everything you got in that "run" (a playthrough from the moment you start to the moment you die or beat the game). Thankfully, not many runs are useless, since any gun, items or NPCs that you unlock while exploring the Gungeon will be available in later runs.
The objective of the game is killing each of the playable character's "pasts", which means exploring through all of the floors of the Gungeon, fighting over 26 unique bosses, unlocking hundreds of items and guns and more.
Enter the Gungeon: A Farewell to Arms is the final update to Dodgeroll's hit title Enter the Gungeon. This update, completely free of cost for Enter the Gungeon owners, is the developer's own farewell to their game. It'll include:
​
From April 5th, you'll be able to play as two new Gungeoneers (playable characters), the Gunslinger and the Paradox.
Gunslinger:
Starting item: TBA
Starting guns: TBA
Past: TBA
Paradox:
Starting item: Random
Starting guns: Random
Past: Random
Costs 5 credits to use
​
This new update will add:
Some new guns, items and synergies.

There's a new NPC called Bowler, which activates the "Rainbow Mode". In the Rainbow Mode a rainbow chest will spawn at the beginning of every floor, but there's a twist: you can only choose one of the items it drops and that'll be the only item you'll be able to get for the whole floor (excluding pickups and Master Rounds).

There's an entirely new floor with an entirely new boss. In Dodgeroll's words: "We've added a new secret floor with its own very special boss that we really can't wait for the community to experience (make sure you have your sound on!). This boss is in some ways the ultimate form of every joke or reference in Enter the Gungeon".
Some rare NPCs are now less rare.

Some of the weaker items have been been buffed or reworked to make red chests better overall.

Performance is now even better across all systems, especially the Switch

You'll now get a reward for killing mimics.

If you run under a boss' lifebar, it'll now become half-transparent.
​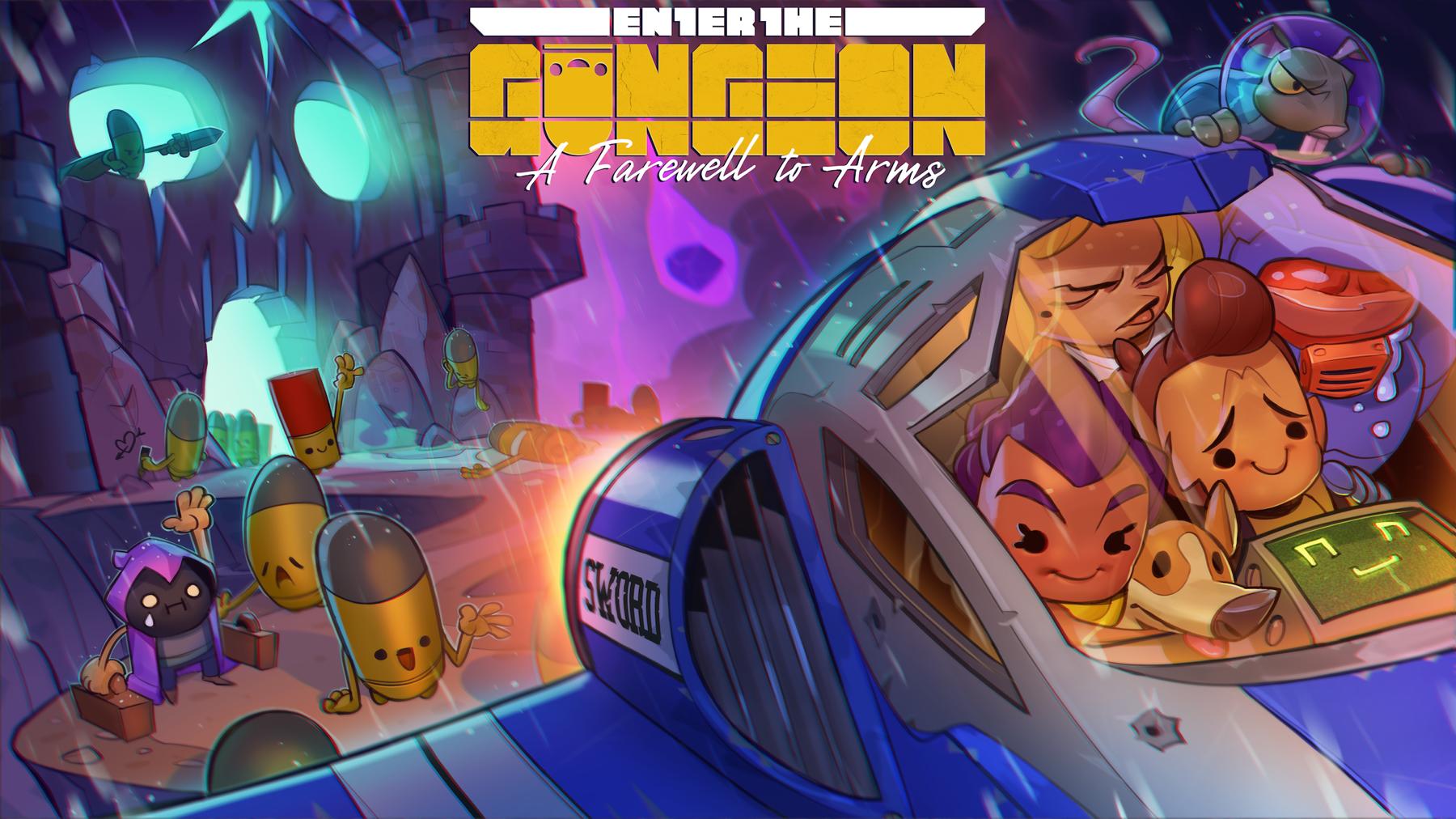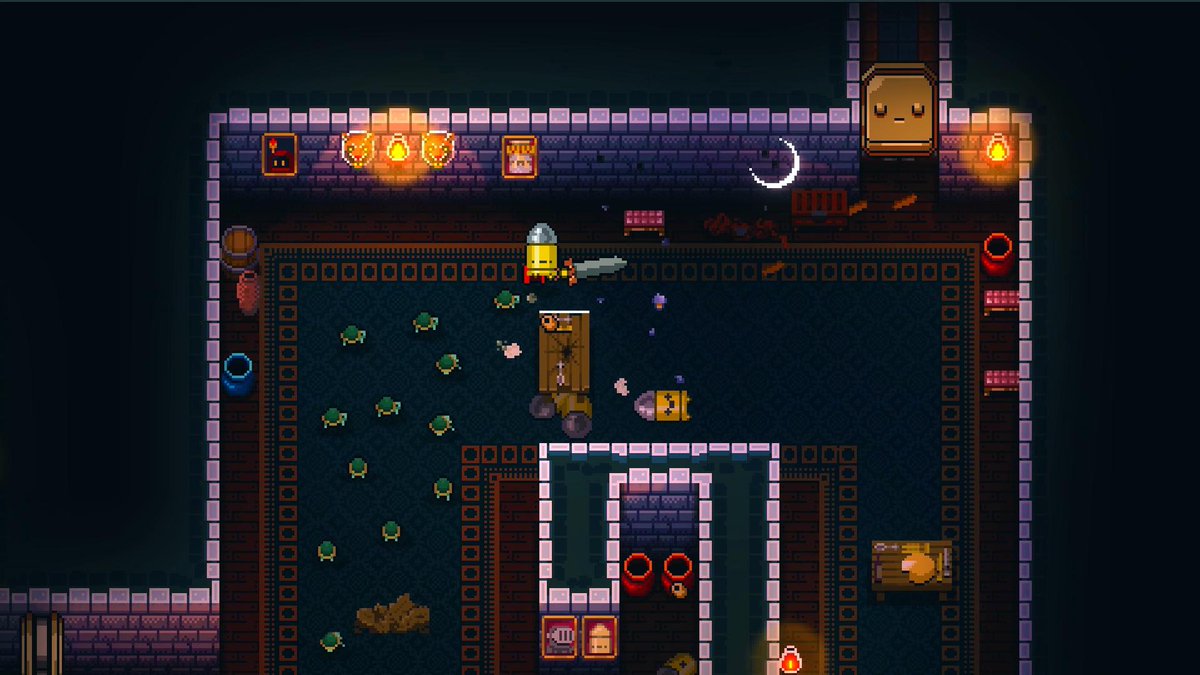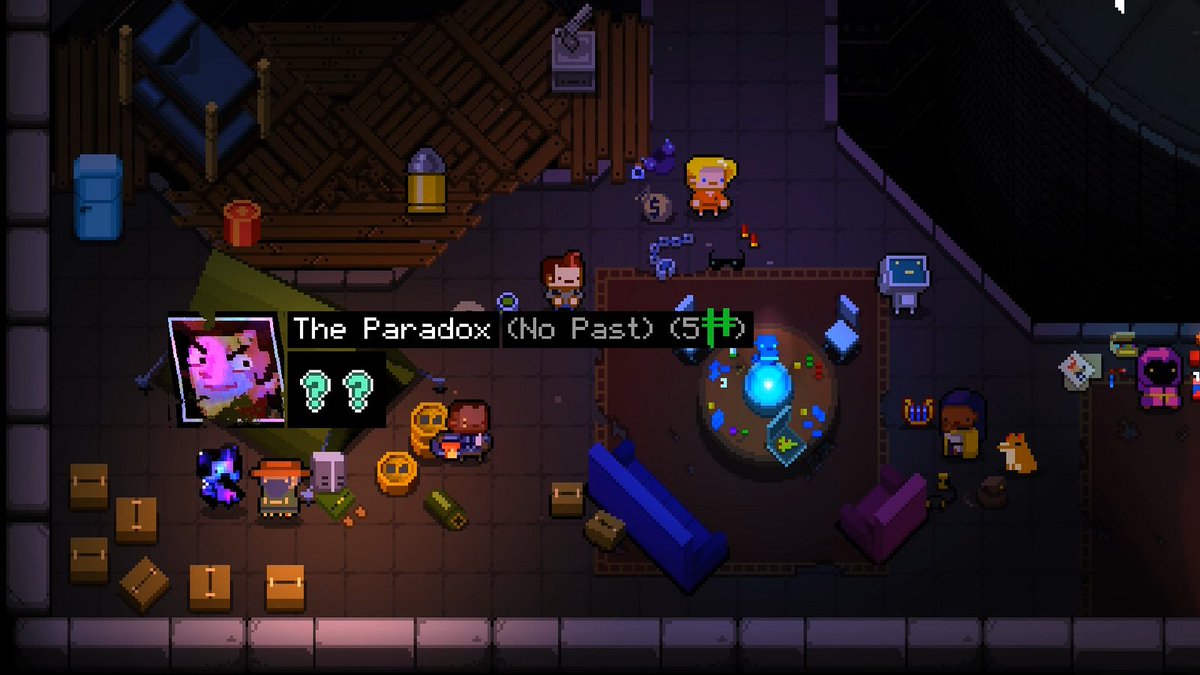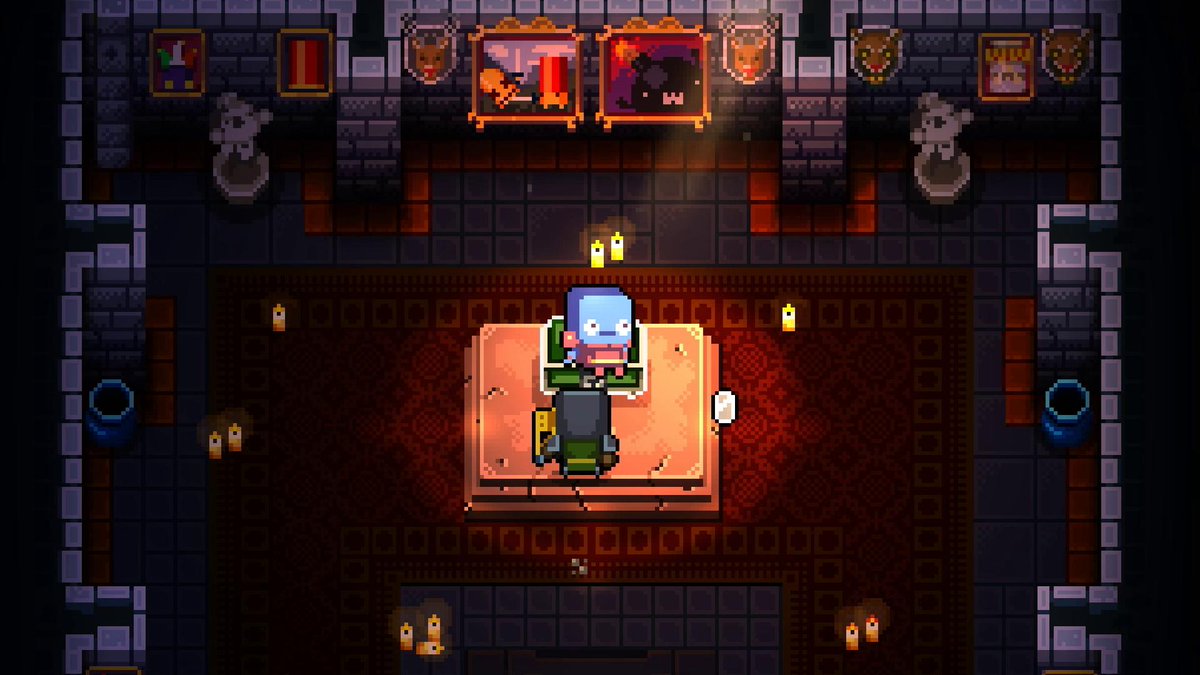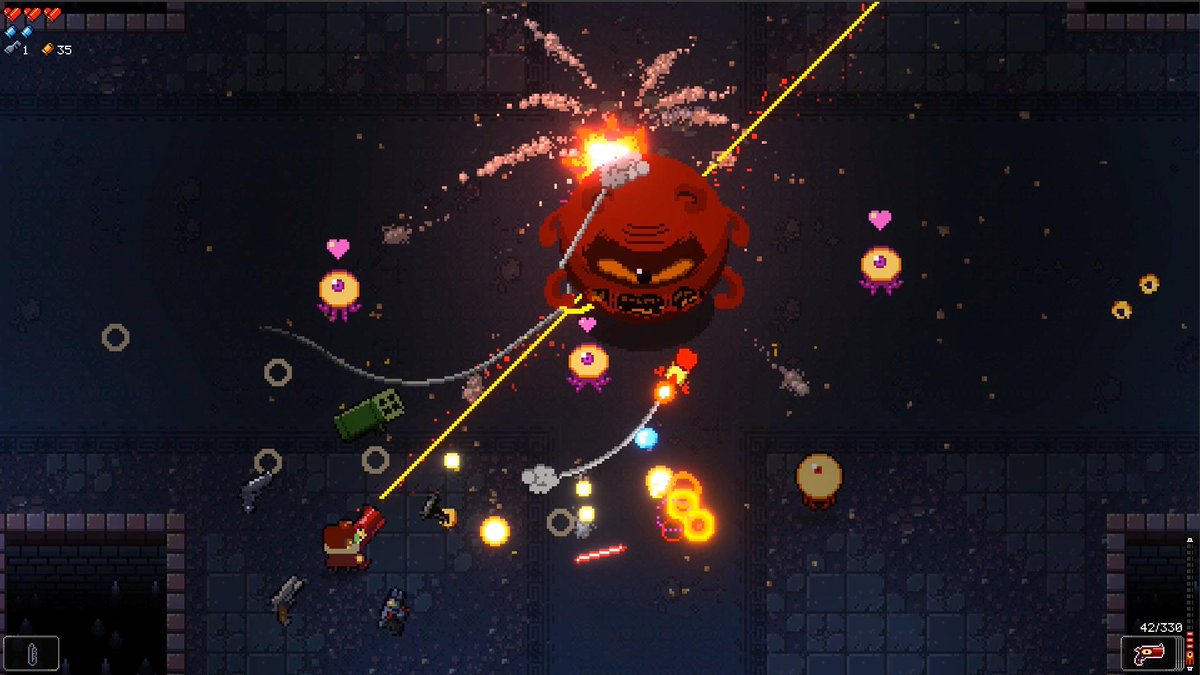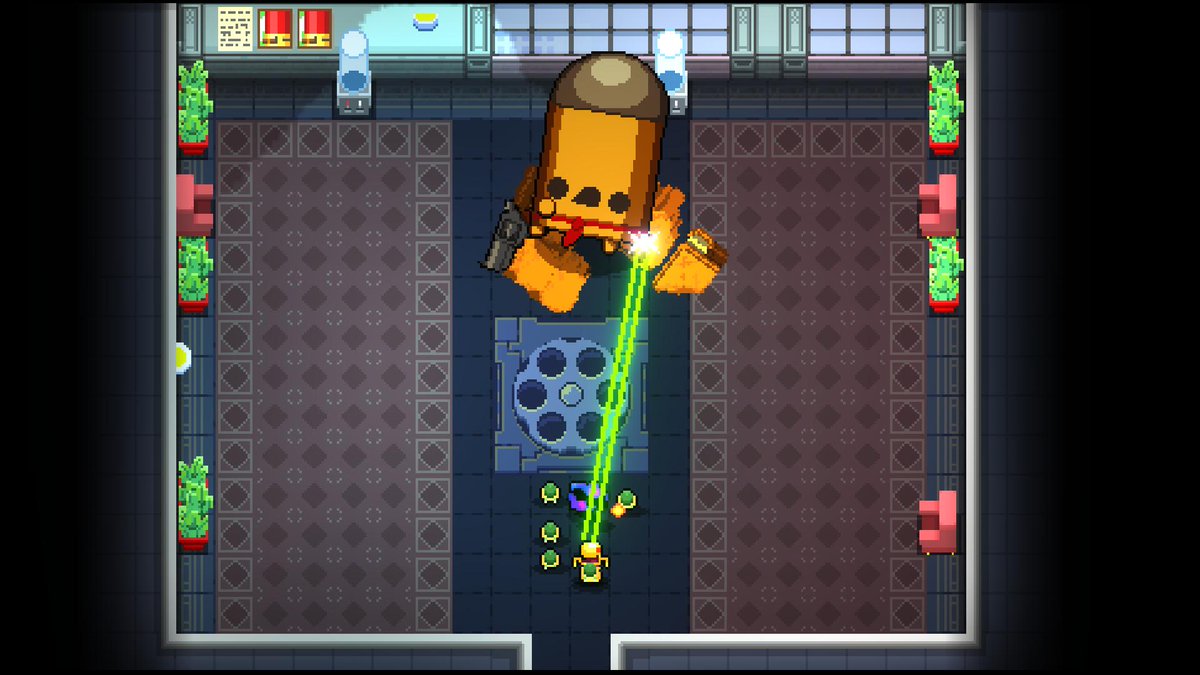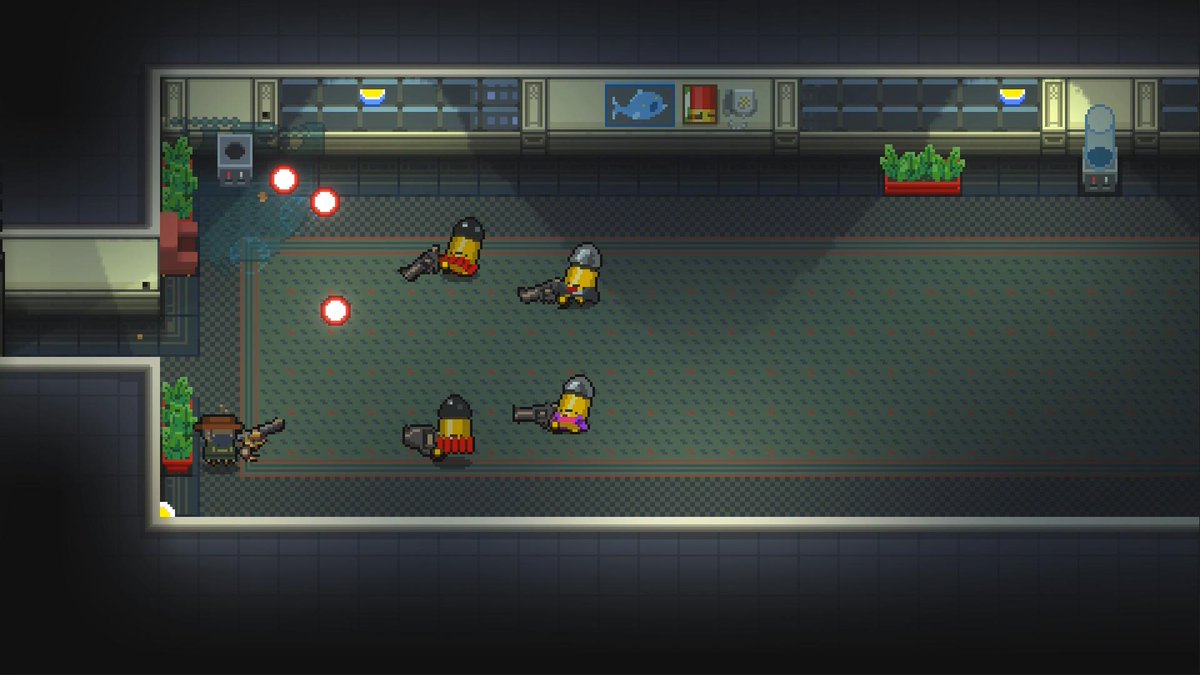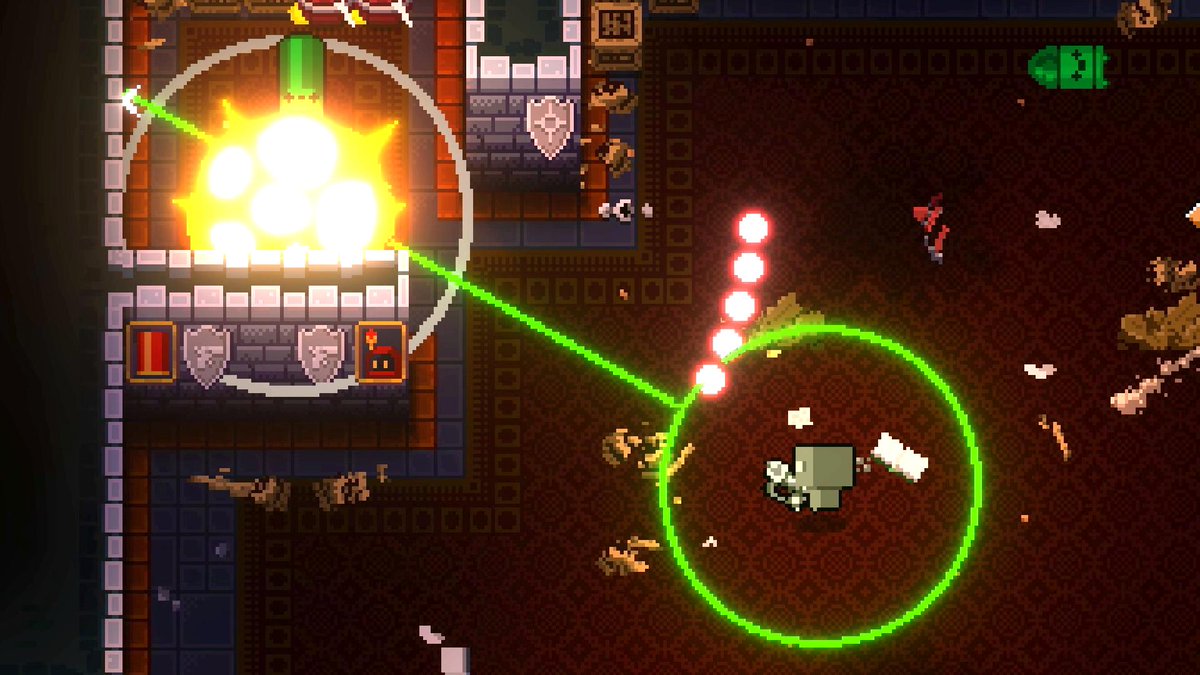 You can buy Enter the Gungeon here: