SIGN UPS STILL WELCOME
GAME BEGINS
SUNDAY 3RD NOVEMBER 20:00 HOURS GMT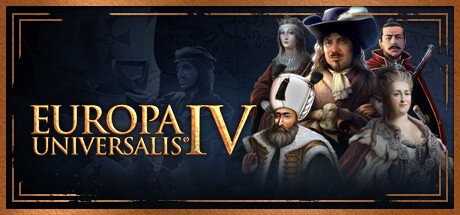 It's been a hella long time.
We want players for multiplayer sessions of the finest map painter around, Europa Universalis IV. These were great fun back over on the old place, and it's about time we restarted them I think. Please post in this thread if you would like to take part, and once we have a list of players, we can start selecting nations to play, then get to playing!
The base game is currently 75% off,
and you would only need that if you wanted to play multiplayer, as you get to use whatever DLC the host has. But I'd only suggest joining in if you've played some grand strategy before!
Proposed Play Times: Wednesday 20:30 - 22:00 GMT, Sunday 20:00 - 22:00 GMT
Proposed Rules (taken from the old place, might need updating):
Technical:
1. If you consistently cause the game to drop below speed 2, you will be kicked for the duration of the session.

2. One rejoin per session, if you crash out multiple times, wait for someone else to drop out and then you can of course also rejoin.

Gameplay:
3. Pausing only allowed when DoW happens to you. Then during the war it isn't acceptable. Players can pause once to make peace deals, but only for the allotted 25 seconds or so before others can unpause. PvP wars are not exempted.

4. Players may not guarantee, ally, or be guaranteed by more than 1 other player nation prior to 1500, 2 other prior to 1600, or 3 others prior to 1750. A coalition may not have more than 3 player nations prior to 1500, 4 player nations prior to 1600, or 5 player nations prior to 1750. This rule does not count for any player controlled subjects a player might have. No enforce peace in wars involving human players on either side. Indirect involvement in wars (for instance threatening someone with an attack unless they don't engage in a war against human players) counts as an alliance for the player being helped and thus is only allowed if the player being helped does not exceed its human ally limit in this fashion.

5. Player nations are open to attack once they miss three straight sessions, you can attack during that third session. If the AI attacks another player in his absence, they can demand up to 50% war score, but no more. If an AI playing for a human nation joins a war against a human player as a third party, up to 25% war score may be demanded from that country.

6. Maximizing the ticking war score means that the losing side must automatically meet the demands of the winning side. Achieving an overall war score of 80% also means the losing side must automatically meet the demands of the winning side. Peace demands can not exceed 100% war score. People can't be forced to peace out separately in a PvP war, to avoid peace demands from being truly excessive. Similarly, don't circumvent the war score cap by declaring multiple wars as a single alliance. If you do this, the total demands can't be more than 100%. If non-aligned human players both attack another human player, this obviously does not apply.

7. A general anti-exploit rule. Basically, if it looks like an exploit, then don't do it. Don't try to circumvent rules through trickery. If you're unsure if something violates this rule, ask.

Country Selection:
8. There will be a list of banned countries unavailable for player selection, basically the great powers at the start of the game. The exact list is tbd, though it should be obvious which countries will be on that list.

9. Don't pick someone else's vassal/personal union partner.

10. No more nation switching after the first five sessions.
Current player list:
KiraFA37: Mamluks
fanboi: Portugal
CloudWolf: Wallachia
KingSnake: Scotland
Geido: Sirhind
Javetus: Denmark
Merkunt: Kilwa
Morfeo: Brandenburg
John Dunbar: Venice
brokenswiftie: Vijayanagar
Jegriva: Florence
Radishhead: Hosokawa
Lausebub: Khmer
Uzzy:
Last edited: