Untranslated Source:
https://www.famitsu.com/news/201802/11151608.html
Translated Source:
https://www.khinsider.com/news/Famitsu-Details-Some-of-KH3-s-World-Order-Pudding-Heartless-Gummi-Ship-Customisation-and-More-11333
There was a lot of repeated content in the report, so we have only included details which are new or expand on previously known information.
As previously revealed, development of the worlds are split up into three different sections. The first round of worlds are around 90% complete, the middle round of worlds are around 60-70% complete.
Toy Story and Monsters Inc. are in the first round of worlds, alongside Olympus. Tangled is in the middle round of worlds.
There are roughly 10 worlds over the 3 parts, but it is unclear if that is just Disney worlds or all of the worlds in the game.
The Rare Heartless will be a giant-sized Japanese pudding themed Heartless. Co-director Tai Yasue says that there will be different fruit accessories that they wear.
The Giantland (Mickey and Jack and the Bean Stalk) segment will be implemented like an old LSI game. This is something that Nomura really wanted to put into Kingdom Hearts 3.
You will be able to customize the Gummi Ship with accessories. It is not like Kingdom Hearts 1 level of customisation, but more in tune with how you could accessorize Aqua in Kingdom Hearts 0.2 Birth by Sleep.
About the "roughly 10 worlds", let me clarify.
In Japanese, they have written 「十数個」as the counter for the number of worlds, which is a vague way to express any number from 10-19.
The simplest way to express this in English was "roughly 10", as I thought it would keep the number vague enough while also not being exactly 10.
Also, not from the article, but considering based on leaked, rumored and confirmed information we should be getting Land of Departure/Castle Oblivion, Twilight Town, Mysterious Tower, Keyblade Graveyard AND Radiant Garden, I'm going to assume there's 8-10 Disney worlds.
EDIT: Here's a look at Giantland.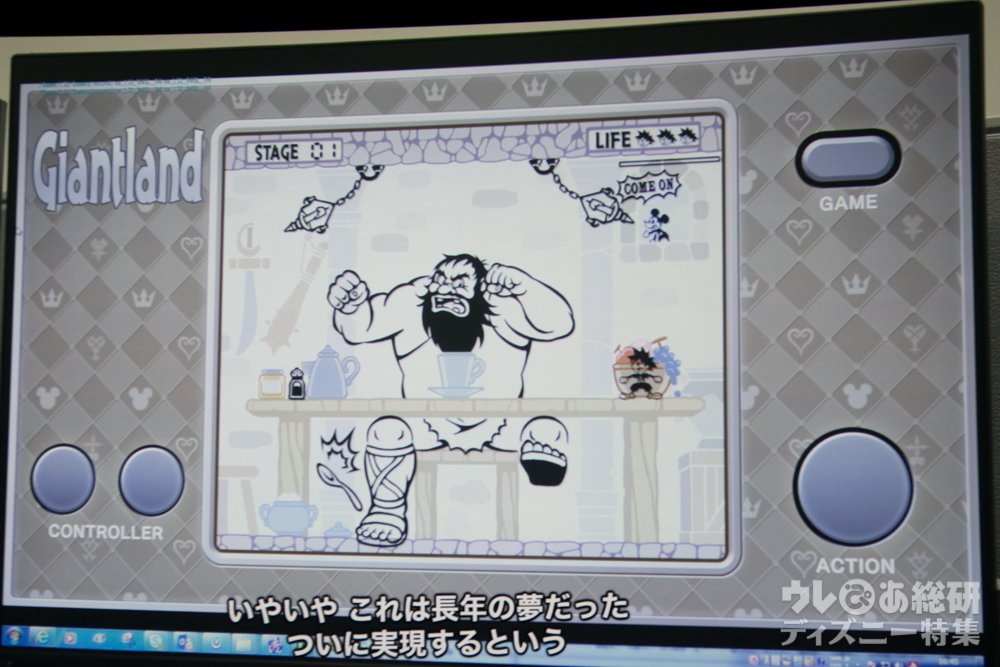 Last edited: