After caving and watching the demo, I think the overall design of the Sector 1 Reactor's pretty spot on. Only gripe I have about the "look" is of the elevator. It's just a gripe, but the original elevator looked more atmospheric with the lights. Was hoping to see something like this, but done in PS4 graphics, but I guess that's never happening: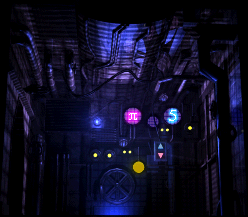 Still glad that all the enemies you encounter in the ORIGINAL bombing mission DO appear in this one. I had look up the list on Final Fantasy Wiki and they are all there. I also noted before that the Guard Hound design seems to be MORE inspired by the original FFVII design rather than the Crisis Core redesign. That gets some respect points from me.
Oh hot takes? Midgar is like THe reason I am not super fond of iff7 It's like Roxas segment of its time. It's neat first time around. But on any replay, it just makes me not wanna bother.
I know people like Midgar, but hearing some say it was the BEST part of FFVII as a whole kinda makes me wonder how much one could you like a game if they believed it peaked THAT EARLY. For me, it was everything out of Midgar that made FFVII great.