The world lies on the brink of destruction. Only a select few may be able to save it.
​
Platform(s): Switch, Xbox One, PS4, PS3, PC, Vita
Release Date:
Switch, Xbox One: April 16th, 2019​
PC: May 12, 2016​
PS4: May 12, 2015​
Vita/PS3: December 26, 2013​
Genre: RPG
Price: $49.99 USD
Player(s): 1
Format: Digital/Physical
Publisher: Square Enix
Size: 26.9 GB (Switch)
Can I start with this game as my first Final Fantasy?
Yes. Final Fantasy X, like the other numbered FF titles, is a standalone story and world that requires no previous knowledge of the series. X-2 is a direct follow up to that game so it's recommended you play it after completing X.
Turn based and random encounters?
Yes to both.
What's new with this port over the PS2 original?
Based on the PS4 version of the ports both titles feature visual enhancements over the original release on PS2, a new arrangement soundtrack, content from the international releases of the games and a new audio epilogue for the series.
Can you can choose between the original and arrangement OST?
Yes.
Can you can choose the English dub and the original Japanese audio?
No. Though the import Switch release (both games on a single cart) can run the game with Japanese VO and Japanese text if you switch the region of your console.
The PC version of this collection included gameplay modifiers (tweak encounter rate, turbo mode, supercharge and auto-battle) not seen in previous ports. Are they included on Switch/XB1?
Users who got copies of the Switch version of the game have confirmed the option does not exist on the platform. TBA for the Xbox release but it's unlikely.
Can I buy the games separately?
Not with this new release, no.
Play Anywhere?
No.
Xbox One X enhancements?
Yes. final box art shows a "Xbox One X Enhancements" and "4K" logo as does the store listing for the game.
Does this port suffer from the same music issues as the FFIX/FFVII port?
While the music, and an additional RNG, issue did occur in the PS4 version it was eventually resolved with a patch. Looking at early impressions that fix has apparently has carried over to this release.
I want to buy the game physically on Switch. How do the different regional releases breakdown?
North America: FFX on cart, FFX-2 as a download.
PAL Regions: FFX on cart, FFX-2 as a download.
Southeast Asia: FFX/X-2 are both on the same cart and do not require any additional download. You can also access the JPN audio/text by changing the region of your console.
Hong Kong: Same as the Southeast Asian release but with a different cover (logo on white background).
Japan: Also includes both games on the cartridge and includes English VO/text like the HK and Asian releases.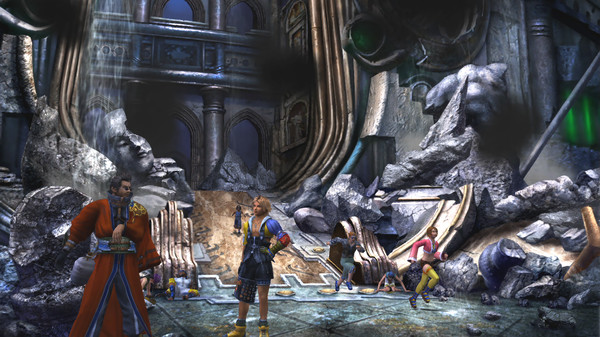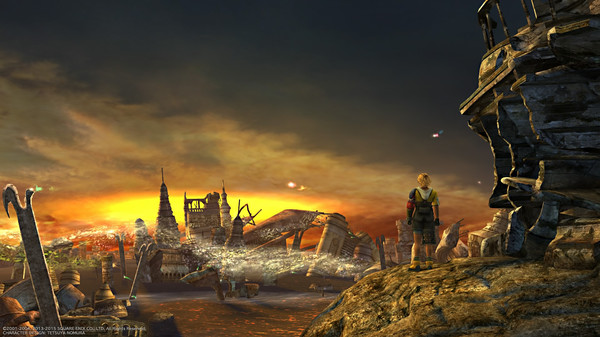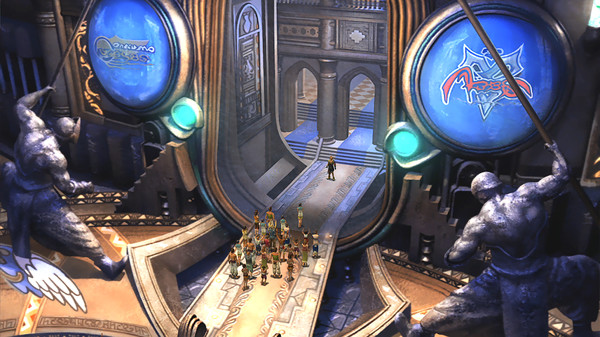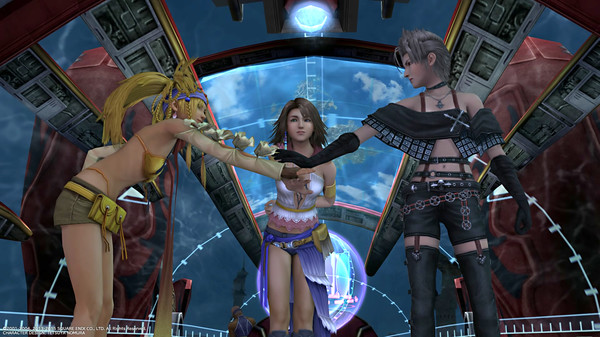 Metacritic (Switch) - 85%
Nintendolife 9/10
http://www.nintendolife.com/reviews/nintendo-switch/final_fantasy_x_x-2_hd_remaster
Final Fantasy X / X-2 HD Remaster successfully does justice to these two RPG classics as it brings them to a new age of players; we can't recommend it highly enough.
COGConnected 86/100
https://cogconnected.com/review/final-fantasy-x-x2-hd-remaster-switch-review/
With an incredible package of games and extra's, playing through this JRPG epic will last you quite some time and the added bonus of being able to play it on the go or docked is simply fantastic. For those who haven't checked out the games yet, be sure to pick this one up as it'll be a great addition to your library.
Official Site
Nintendo Switch
Xbox One
Steam
PlayStation 4
PlayStation 3
Vita
​
Last edited: