Fire Pro Wrestling (ファイヤープロレスリング) is a long-running professional wrestling video game series originating from Japan. It started in 1989 by Human Entertainment and is currently developed and owned by Spike Chunsoft. The series is distinguished by its grappling system, which is primarily based on timed button presses and strategy. Another signature feature of the series is its Edit mode, a character creation feature with many options to customize appearances, wrestling moves and A.I. behavior.
Developer: Spike Chunsoft
Release Date: Early Access 07/10/2017
Platforms: PC & PS4 (After EA)
Price: 19,99$ (Probably higher after EA )
Trailer
Play Online: Organize exhibition matches, tournaments, leagues, championship bouts and battle royals with players from around the world.

Mix Up the Rules: Modes include Deathmatch (steel cage, barbed wire or landmines), MMA rules and no-holds barred Gruesome Fighting.
Unlimited Customization: Create your dream wrestler from over a thousand devastating moves and even more body parts to battle for custom championship belts. Personalize the ring, mat logos and even the referee! Share your creations over the Steam Workshop and download thousands of wrestlers without any space limitation.
Realistic Simulation: Give your creations personalities with a robust CPU logic system that defines their every action. Does your wrestler play to the crowd, or play dirty? You provide actors for the ringside drama.
Match types available at the beginning of early access:

Normal Match
Cage Deathmatch
Barbed Wire Deathmatch
Landmine Deathmatch
SWA Rules Match
Gruesome Fighting (MMA Fight)
Tournament
Battle Royal
"Customization is a key component in the Fire Pro series. Our initial goal was to recreate the classic gameplay and key editing features. From here we can have users help customize the game!"

Approximately how long will this game be in Early Access?

"A few months, depending on the scope of feedback."

How is the full version planned to differ from the Early Access version?

"More robust editing tools and additional game modes/match options."

What is the current state of the Early Access version?

"Fully playable with online matchmaking and basic editing tools to create custom wrestlers / belts / referees / rings / logos."

Will the game be priced differently during and after Early Access?

"Early Access users will enjoy a lower price. We're still considering the final release price."

How are you planning on involving the Community in your development process?

"Let us know what features you would like to see implemented! Edit Mode can be daunting for new players. We're counting on Fire Pro vets to help the community unlock the full potential of the toolset!"
MINIMUM:

OS: Windows 7
Processor: Intel(R) Core(TM) i5
Memory: 4 GB RAM GB RAM
Graphics: DirectX 9.0c compatible video card with minimum 512MB of VRAM
DirectX: Version 9.0
Storage: 4 GB available space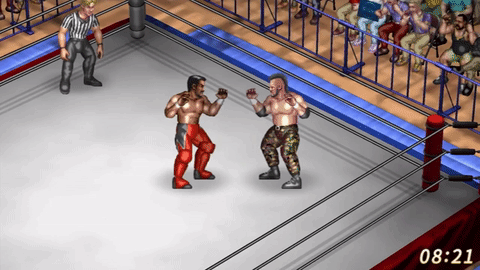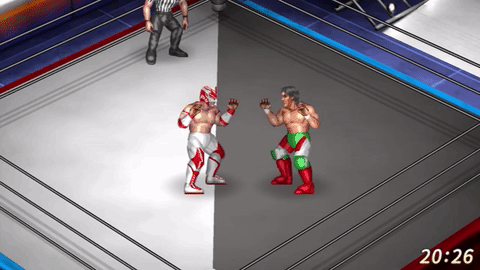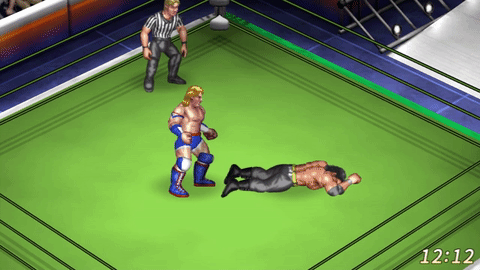 If i try to play a match, it's only CPU vs CPU, how can i control one of the characters?

After you choose a wrestler, move the cursor to the left until it highlights the "CP" text next to your wrestler, then select it and move down to "1P" instead.​

I downloaded some wrestlers from the workshop but i can't find them anywhere, how can i play with them?

You have to move your downloaded wrestlers in the Team Edit from Retired to any other group. If you create an organization you also have to create at least one stable under it to move people into.
​
Last edited: