Powerhouse Protector
Member
Gameplay Trailer:
Didn't see a thread. As per usual with the new heroes, there's a unique male and female each for the hero.
Ubisoft said:

For Honor Year 3, Season 3 – titled Hulda – is coming on August 1, and brings with it the Jormungandr, a new feral Viking Hero. Playable in both female (Hulda) and male (Gretar) versions, the Jormungandr are Viking sectarians devoted to the mythical great serpent after which they're named. Armed with their mighty War Hamarr, they cull the weak before the arrival of Ragnarok, as only the strongest may fight in the battle to come. Year 3 Pass holders will have immediate access to the Jormungandr when Season 11 launches on August 1. All other players will be able to purchase the new Hero on August 8 for 15,000 in-game Steel.
Seems pretty cool, and was the first Year 3 hero to be hinted, so they've been working on them for awhile. The trailer shows Hulda. Below is a screenshot of Gretar.
And some art: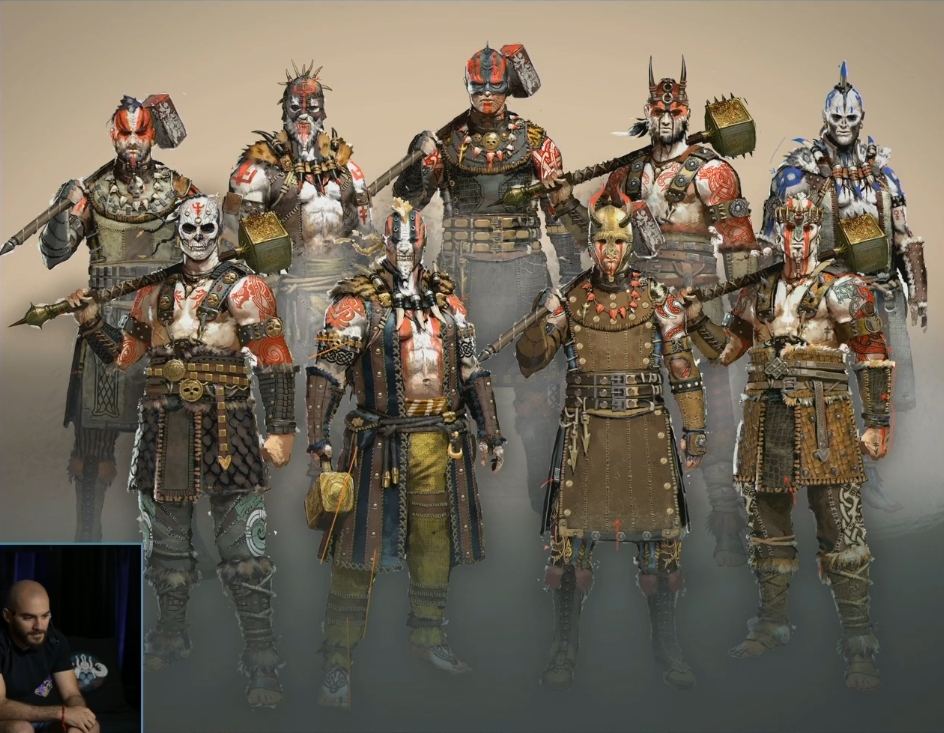 And finally, new executions for Season 11: