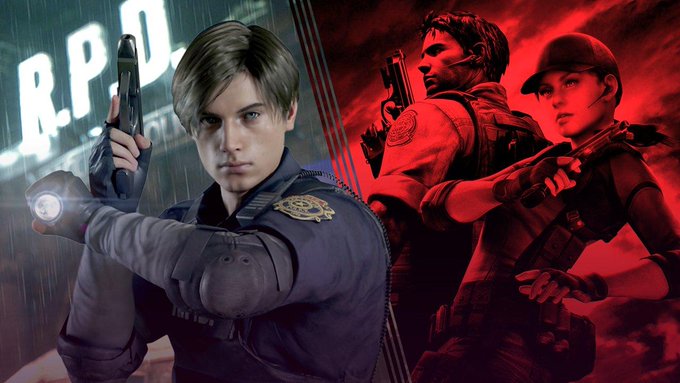 Source:
https://www.ign.com/articles/2019/08/13/should-the-new-resident-evil-be-a-sequel-or-a-remake
John Borba

: I'll admit that the idea of a

Resident Evil 3

remake is incredibly appealing, but I'm also excited as the prospect of taking many of the lessons learned and venturing into uncharted territory. I do think that many of my criticisms of Resident Evil 7 can be attributed to it abandoning much of the characters, story, puzzles, and setting we've come to know in a Resident Evil game.

A new chapter in the series will be formed after the success of Resident Evil 2, with Capcom fully recognizing the importance of Raccoon City, its beloved cast of characters, and the frailty of humanity in these spectacularly terrifying circumstances. I would hope that a sequel would serve that lore again after being reminded how much of this series is built upon its foundation.

Matt Kim

: Fair enough. I still think Capcom can innovate while working with an existing canvas, but either way, Capcom has been on a winning streak with Resident Evil as of late. Both Resident Evil 7, and the Resident Evil 2 remake have been, I think, home-runs. So whatever's next for the series I'm sure Capcom has a good direction for it.
For IGN themselves, the conversation seems split down the middle (Even though they all want to see CVX remade). Seems similar to the ideas that have been posted here, which follow the same trend.
Personally, i'm on the side of a remake. This late in the game, something like RE8 should wait for next-gen to take full advantage of upcoming hardware for whatever they're envisioning. Resident Evil 6 had a lot of faults and part of them was performance from being on last-gen rather than waiting for the next jump a year later. RE3make as a whole seems like something that would perfectly fit as as cross-gen. Since you'd be able to reuse certain aspects of RE2 while still being unique (Much like the original RE3).
We'll probably get our answer this year on what's next. Can't imagine word doesn't get out on those Ambassador Tests (Which happen before and after TGS), so i'd imagine we see something at TGS so they can prevent that.
Last edited: