Indivisible |OT| It Shall Be Engraved Upon Your Skull
Developer
: Lab Zero Games
Publisher
: 505 Games
Platforms
: PS4, Xbox One, PC (Steam, GOG), NSW (Date TBA)
Release Date
: October 8th, 2019
Format:
Physical, Digital
Genre
: Role-Playing Game
Price: $39.99
Official Site
:
https://indivisiblegame.com/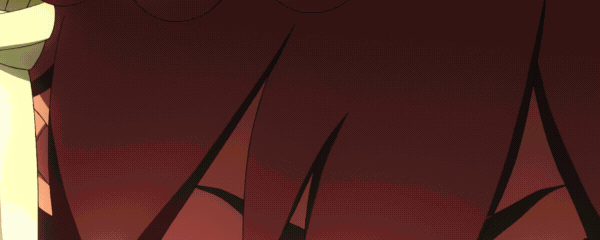 Indivisible is an RPG from the creators of Skullgirls. Featuring hand-drawn art and animations, it's a love letter to the PS1 era and inspired by Valkyrie Profile and Metroidvania-style 2D action games. Presented in a 2D side-scroller fashion, Indivisible mixes action platforming with active cooldown-based combat focused on combos and mix-ups. The maps have a sense of verticality, challenging players to overcome obstacles blocking their path, solve puzzles, or get the drop on enemies by using the environment to your advantage. All the art in Indivisible is hand-drawn, giving it a beautiful and personal touch to every image and animation.
Indivisible's story follows Ajna, a fierce and rebellious young girl who lives on the outskirts of town. She leads a quiet life until the day her hometown falls victim to a warlord's ruthless path of destruction. Following the attack, Ajna soon learns she holds a mysterious new power that lets her absorb people into her own body and usher them out at will. As she carries on across the world in a quest to learn more about herself and her powers, she'll come across many allies with their own stories of fortune and disaster. Gathering these noble Incarnations will help her gain the strength, knowledge, and skill she'll need to protect the world from the same fate as her village.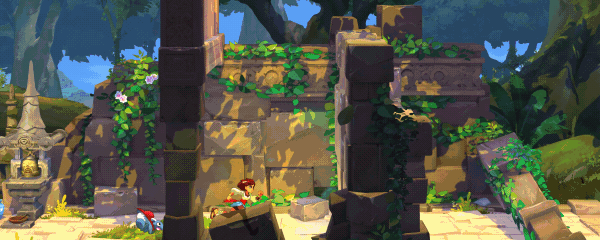 Indivisible's combat is reminiscent of Valkyrie Profile while taking its own spin on the style. Lab Zero's background in fighting games shows as each character has their own special ways to counter, crush guards, juggle enemies, and more. When not in combat, the game plays as a 2D Sidescroller, complete with wall-jumps, wall-climbing, platforming, puzzles, sliding, and timed challenges.
Combat in Indivisible has its own unique spin on the face button combat style made popular by Valkyrie Profile. The main difference is that there are no turns - attacks are essentially based on usage and cooldown. Attacks charge up when you're not attacking and go on a cooldown that is on hold until you stop your assault. If the enemy is attacking, your moves will be on hold until they stop. However, you can press the attack button to guard. Blocking consumes a resource called Iddhi, which can be built up by attacking/comboing enemies.
Every character has an Up, Neutral, and Down attack. Each one is different for each character, so you're encouraged to play around with the attack types and learn how to juggle, combo, and punish enemies. Juggling enemies will grand you a large amount of Iddhi, so learning the timing of your attacks and the hitboxes of enemies is greatly encouraged.
Certain enemies can guard your attacks, meaning you'll want to get crafty with how you break these. You can hold attacks to charge them (thus accumulating Iddhi at the cost of recharge time) and help shatter a guard, or you can do a Technical Break by attacking with an Up Attack and a Down attack at the same time. This is bound to crush the enemies guard and grand you more Iddhi to spend. Iddhi and Magic attacks bypass the enemies guard, often sending them skyborne or into the ground to be juggled with more hits. The general loop you'll want to achieve is building Iddhi with combo and using it to devastate an enemy with magic attacks and powerful skills.
On the defensive side, enemies will often change up both their attack patterns and their targets, ensuring you'll want to be actively defensive. By guarding at the right time, you can execute a perfect guard and spend minimal Iddhi while blocking far more damage. You'll want to learn the timing and rhythm of your foes to ensure you can brush their blows aside.
You can find a video of the aforementioned mechanics here, but do note its from an earlier update and values/abilities may have changed.
Indivisible - Battle Mechanics Update
Below is an example of just how differently two characters might play.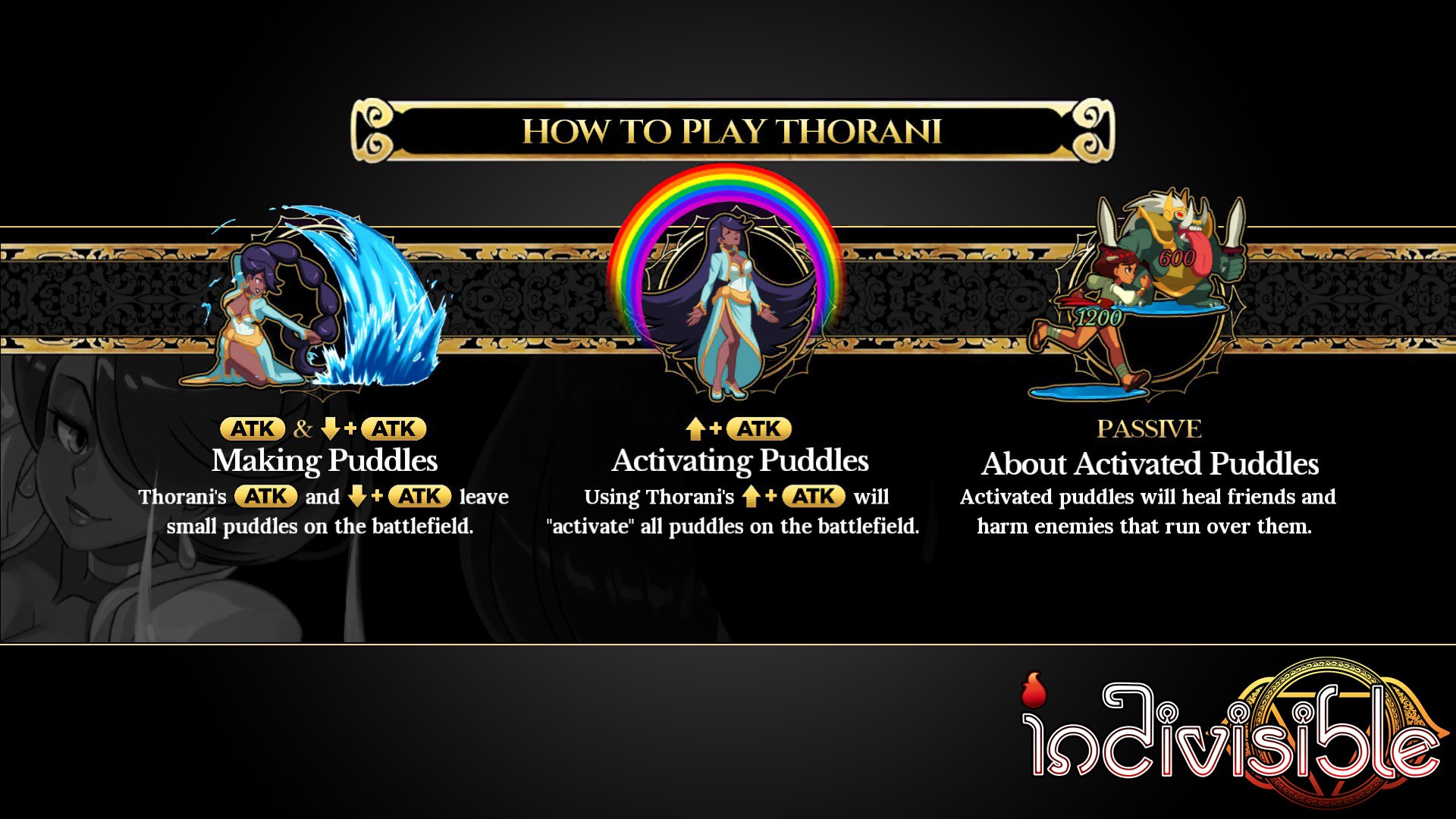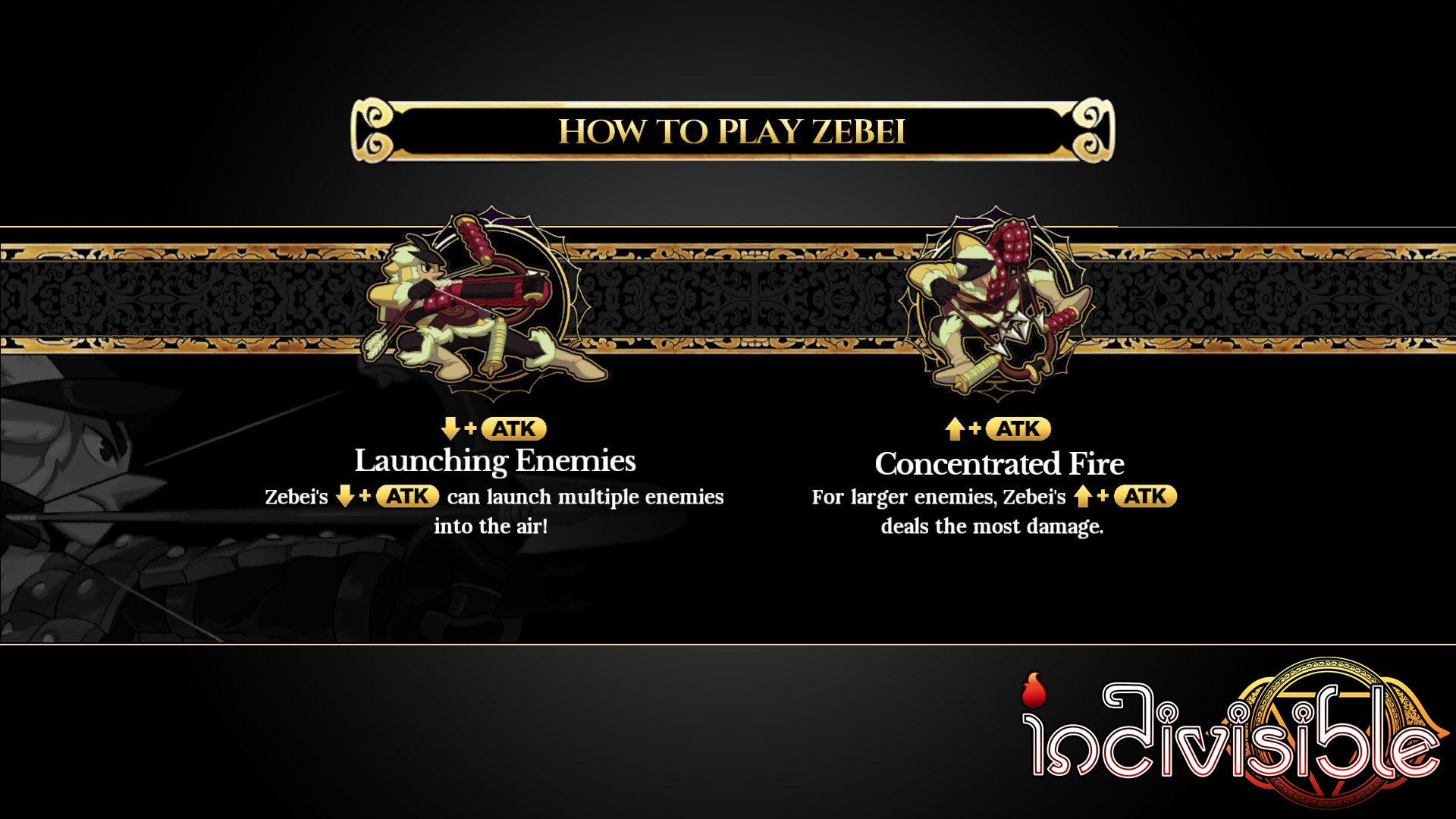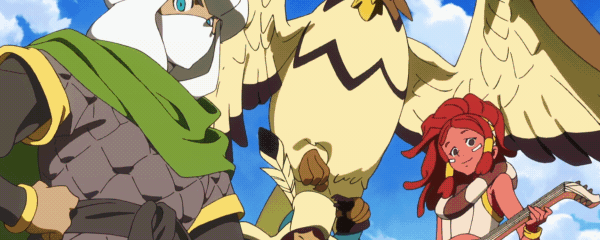 Indivisible has over 20 characters who will join Ajna on her quest. Each has their own unique playstyle, complete with specialized combos that evoke the personality of the character. Every character has a backstory that ties into Ajna's quest in one way or another, creating a bond that will allow them to unite with her as an Incarnation that allows them to travel safely within her and be called out to battle when the time comes.
Q. When is the Switch release?
A. While there is no currently date, it's expected before the end of the year barring any delays.
Q. What happened to X character?
A. Not all prototype characters made it into the final game. Additionally, some more complex designs may have been updated for the sake of animation.
For those who are looking to get it on Steam, GreenManGaming has it for $31.39 (21% off).
Pick up your Indivisible PC copy from Green Man Gaming today and remember to sign in for our best price.
www.greenmangaming.com
Check out the official twitter at
https://twitter.com/IndivisibleRPG
Below are a couple launch events as well!
Thanks!
​