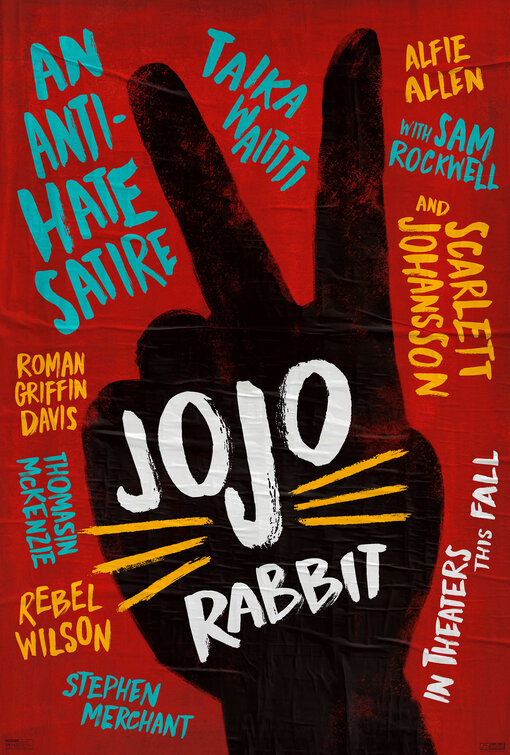 Fuck it. I've waited long enough for it to come to a theatre near me and had to drive all the way to downtown just to watch it. May as well do this now.
Seriously, what is this about?
It's better to go through with it with as little information as possible. But what I can tell you is that it stars a boy named Roman Griffin Davis as Jojo who was nicknamed Jojo Rabbit. Oh and that his imaginary friend is Hitler. Played by the director himself?
Wait... what?
Yes, that title is completely true. Like I said, it would be best if you see the performance yourself to judge.
Who else is in this movie?
We have some fairly well-known names such as Scarlet Johansson, Rebel Wilson and Sam Rockwell as well as newer talent such as Thomasin McKenzie. It's a well-casted movie... which is atypical of a Waititi film.
Is it good?
Controversial figure aside, it's been getting general praise from most critics.
Hmm... I'm still not convinced. Just gimmie the trailers.
Sigh, as you wish.
When is it coming to a theater near me?
The fuck if I know. I only went in because I was tired of waiting for the local theatre to play it. Sorry kino lovers, but you may have to travel longer than usual to see this one. It's already out in select theaters in the US and New Zealand. Europe is getting punished for its transgressions and will have to wait until January for a wide release. So to make our European brethren more welcome, you should mark spoilers until mid-January.
Last edited: