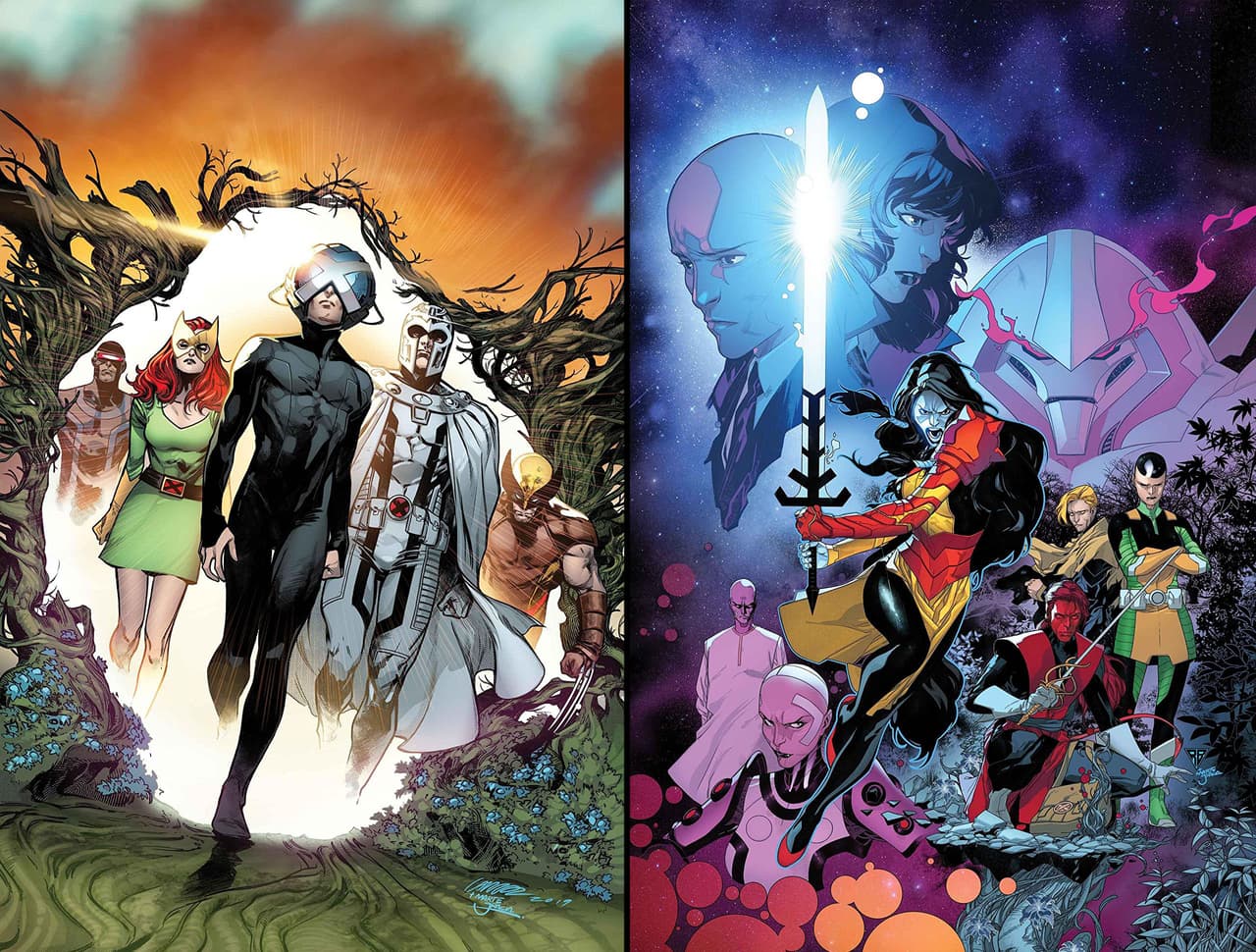 HOUSE OF X #1
, written by Jonathan Hickman with art by Pepe Larraz, hits stands on
Wednesday, July 24
.
POWERS OF X #1
, written by Hickman with art by R. B. Silva, hits stands on
Wednesday, July 31
.
Straight from Marvel themselves, here is this helpful FAQ:
What is HOUSE OF X and POWERS OF X? Jonathan Hickman

is introducing the next era of the X-Men, and the starting point for this experience is the HOUSE OF X and POWERS OF X series. These stories will be the foundation for all X-Men stories over the next several years and return the X-Men to their rightful, prominent position in the Marvel Universe.

What is HOUSE OF X about?

HOUSE OF X is a story about a pivotal month in the history of the X-Men where everything changes for mutants on Earth. We can't tell you more because we've all sworn oaths of secrecy.

What is POWERS OF X about?

POWERS OF X is a story about the unknown secret history of mutants in the Marvel Universe. That is all we can say because the above blood oath covers this series as well.

Which series is the main book?

They are both the main book. Although the grammar of that sentence may be incorrect, the answer is not. Each series is equally important as you need to read both to get the full story. And as you delve further into each series, you'll see how they are connected.

Which series should I read?

I guess you skipped the above question. You should read both series. It works as a series of reveals and revelations where each issue of HOUSE OF X that that follows POWERS OF X – and vice versa – makes you reinterpret the issue you had previously read. And then, obviously, at the end they crash together in a way that propels us forward into a new X-Universe.

Is the name of the series pronounced "powers of X" or "powers of ten"?

That is a good question. It is pronounced "powers of ten." You'll understand that when you read the series.

What happens after the HOUSE OF X and POWERS OF X series?

Glad you asked. We have the benefit of long-term planning and knowing this will be the direction of the X-books for the next several years. At the conclusion of HOUSE OF X and POWERS OF X, we'll be launching an entire new universe of X-books. Some will be traditional fare, some will carry through on ideas presented in HOUSE OF X and POWERS OF X, and some books are completely new concepts. Hickman will be writing the ongoing flagship X-book.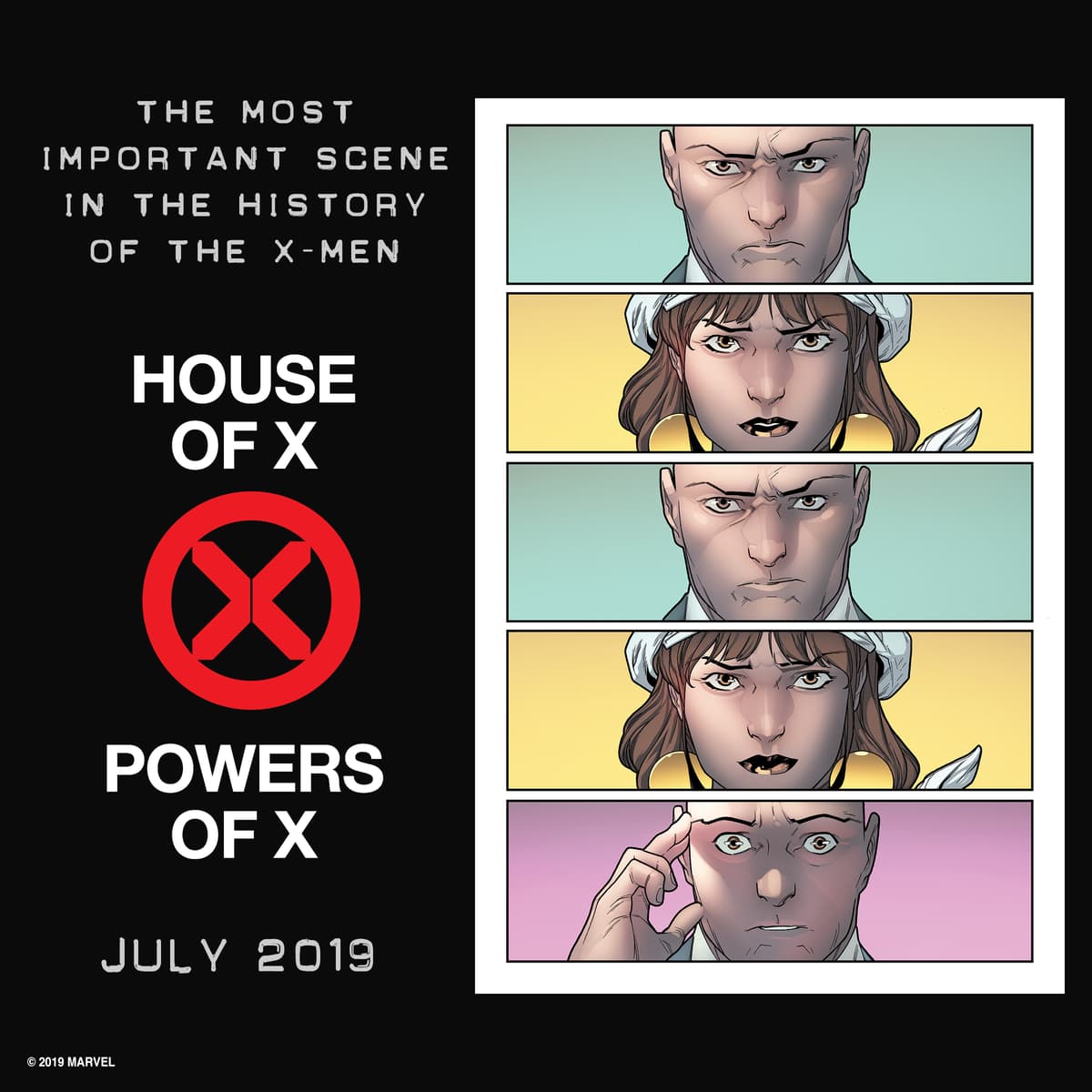 Where do I read this???
You can get these physical issues at your local Comic Book Shop or you can purchase digital copies on the same release day at Comixology!
House of X
Powers of X
A detailed explanation by
jon bones
The plan is this:

Hickman is now the director of the X-Men/mutant universe for the next 3+ years.

He is starting a fresh slate, similar to Giant X-Men #1 or Morrison's New X-Men. For 12 weeks, this initial story will set the stage and crack open a lot of storytelling opportunities.

Then Wave 1 of X-Books release. Hickman is directing all of them, and writing 1 (the flagship).

At some point, there will be a Wave 2 of books.
More information:
Who is Jonathan Hickman?
Jonathan Hickman (born September 3, 1972) is an American comic book writer and artist. He is known for creating the Image Comics series The Nightly News, The Manhattan Projects and East of West, as well as working on Marvel Comics' Fantastic Four, FF, and S.H.I.E.L.D. titles. In 2012, Hickman ended his run on the Fantastic Four titles to write The Avengers and The New Avengers, as part the "Marvel NOW!" relaunch. In 2013, Hickman wrote a six-part miniseries, Infinity, plus Avengers tie-ins for Marvel Comics. In 2015, he wrote the crossover event Secret Wars.
Why is this writer a big deal?
Comic fans will know that Hickman's writing style is impressive and that his stories tend to end up as massive tomes-that end up defining a new status quo and also even eventually intertwine with his other works. Hickman wrote a remarkable long form Fantastic Four story that is full of heart, wonder and MANY moments you'll remember forever.
Do I need to have read any of his past works to understand this X-Men run?
Presumably no. It will most likely be a self contained story and if anything needs to be known from the past it will be referenced and defined in this story. That being said-you will more than likely have a more robust understanding of the Marvel Universe and his specific topics of lore if you have read it all. It's all magnificent and highly recommended.
OK I'd like to read his past Marvel books beforehand.
Here you go! If you have a Marvel Universe subscription you can read all of these. If you have a library card, the digital app Hoopla might have these as well for free to read on your device of choice.
Do I need to know anything about the recent X-Men books to enjoy this?
Again, probably not-but it wouldn't hurt. That said, the X-Men comics have been a sad state of affairs for many years. There have been a few bright spots here and there, but for the most part it's been slipshod, unremarkable runs with a few "good" books in-between. (X-Men Red and All-New Wolverine by Tom Taylor were my recent favorites). Most likely Hickman will tell you everything you need to know in the book in order to enjoy it. That being said-if you are interested Marvel has recently released a series of interesting books called
Grand Design
that are basically the most important compressed history of the X-Men in about 6 issues.
MISC:
Hickman interview at CBR
Hickman interview at CBR
Marvel has been releasing a very cool retrospective on the "Seminal Moments of the X-Men" on their Youtube Channel-it's very much worth watching!
Interesting interview
Some more promo art and interior art: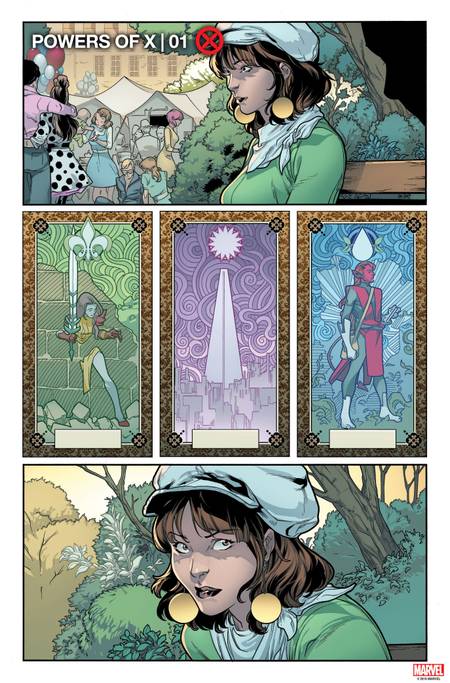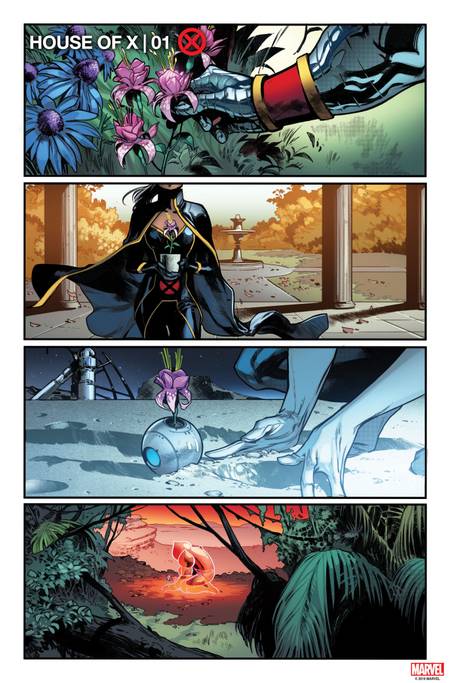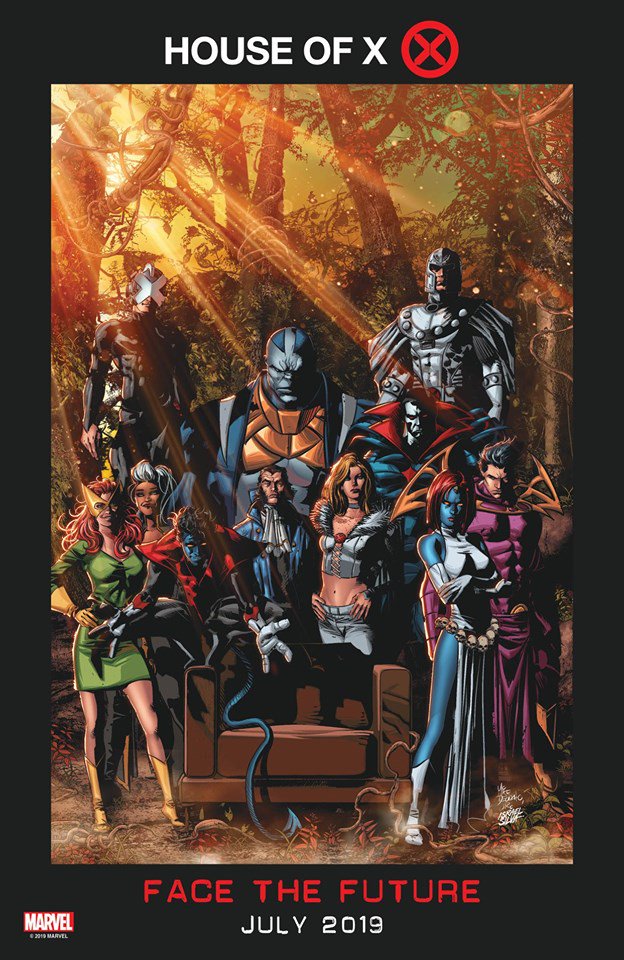 Edit: thanks to
TaleSpun
,
ZattMurdock
,
jon bones
Nakenorm
,
Pachimari
,
Harpoon
for their help posting links in the previous thread and thread title suggestions.
Spoiler rules:
We have decided to implement an Open Spoilers policy. The day an issue is released, it's fine to discuss its story here in the thread.
Last edited: