Community Resettler
Member
Welcome, welcome. I know what you are thinking. This isn't January? Awards season is so last month? Who cares about 2019 anymore? And on all counts you are right! But these awards are still happening sooner than the Oscars, so take that! After deathly illness delayed the celebration, we are back and better than ever with the best (and only) Joshi OT here in WrassleERA. This tradition has carried for a few years, but this year I decided to change up the format. Instead of me giving you my picks and callouts for the year prior in joshi, I turned to our wonderful community to nominate and vote on their favorite matches, performers, and feuds of 2019. That way you can all yell at each other when your faves don't win and not me! The wonder of democracy. So without further ado, let's get to the awards. With every award I will list the order of vote-getters and spotlight the top three. We'll start with the grand prize, Joshi of the Year.
JOSHI OF THE YEAR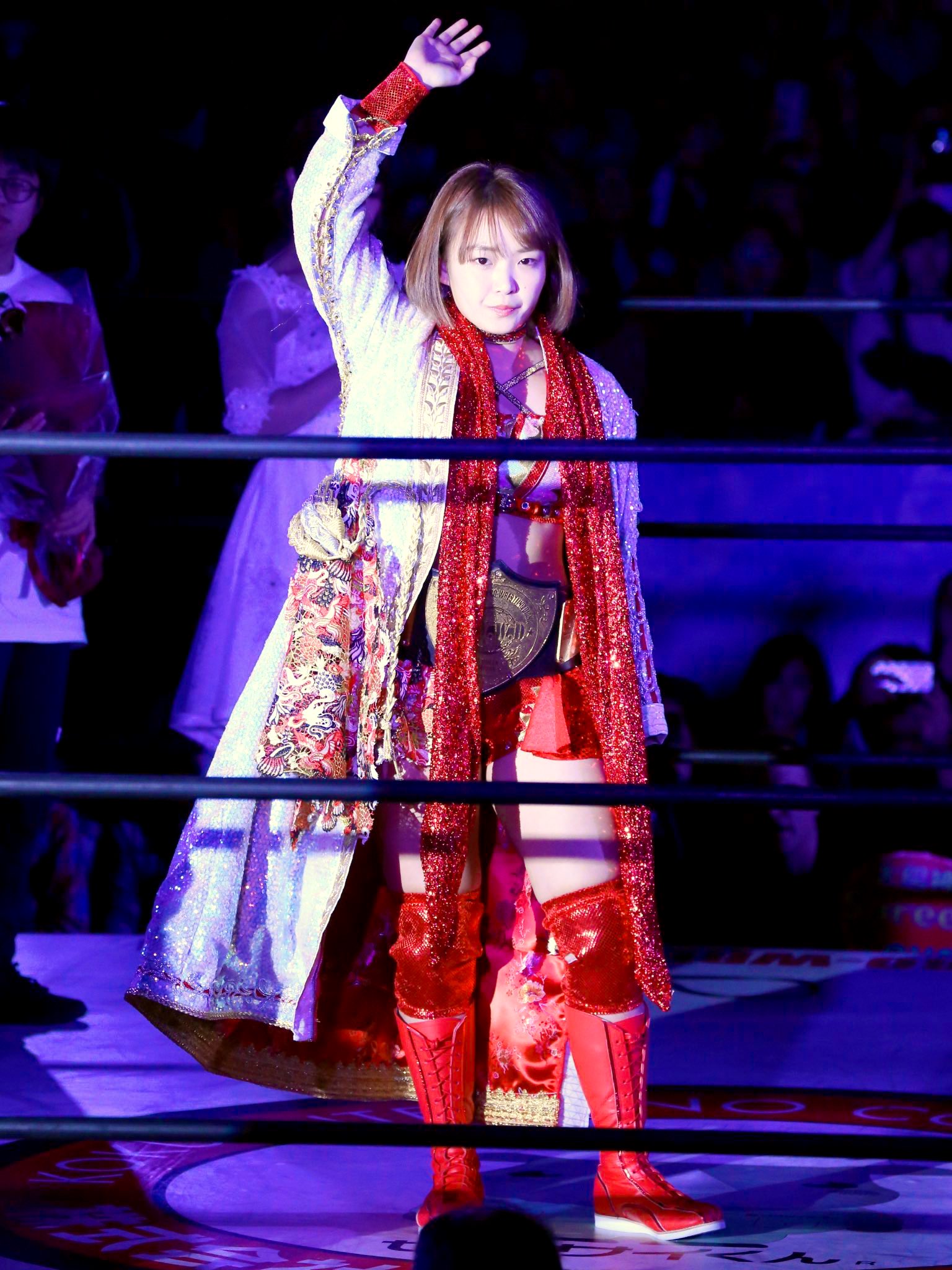 1. Sareee (27.6% of votes)

From her wonderful feud with Sendai Girls that brought us a multitude of great matches with the likes of Meiko Satomura and Chihiro Hashimoto to her touted clash with Tsukasa Fujimoto in Ice Ribbon, Sareee had a year to remember in the joshi world as she showed up anywhere and everywhere to leave her mark as one of the best in the world. Spending parts of the year as both Sendai and Diana World Champion, Sareee was charged with her fair share of big matches and never once failed to deliver. Before she departs to the great joshi graveyard in Orlando, she'll finally make her way to Stardom in one week's time to challenge Mayu Iwatani for the World of Stardom Championship on February 8th in what figures to be a 2020 Joshi MOTY contender. If she truly is done in Japan, she picked a hell of a year to go out on.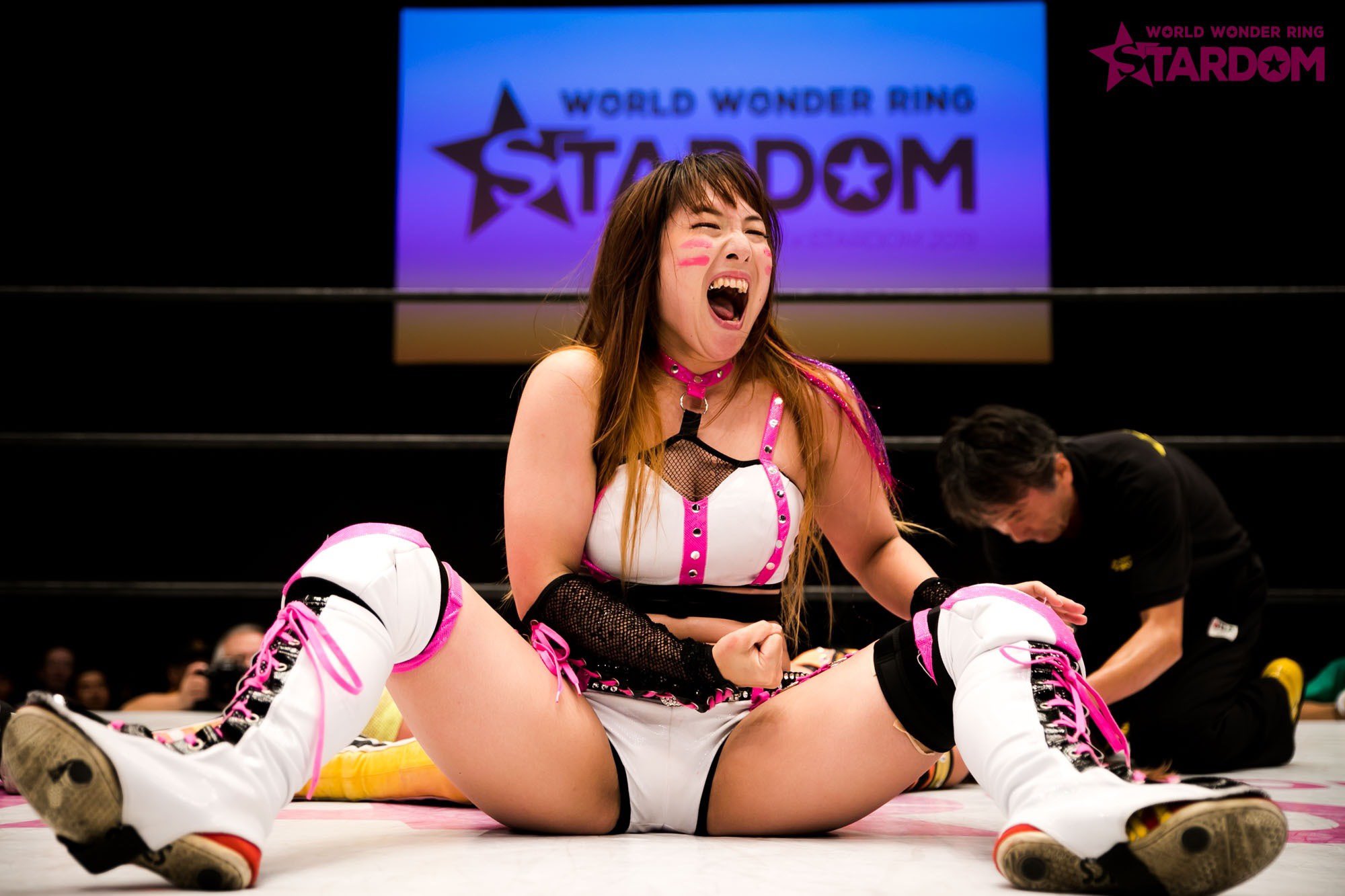 T-2. Jungle Kyona (17.2%)
Stardom's resident hoss turned in undoubtedly the best year of her career in 2019. Whether it was her revamped character and look with Tokyo Cyber Squad or her acclaimed bouts with Momo Watanabe and Utami Hayashishita, Kyona delivered in every way this year. She has long been seen as a solid talent in need of a breakthrough year and this time she finally put it all together. She is still chasing that first singles title win, but with her momentum the way it is the only question now is not
if
she'll win a title but
when
.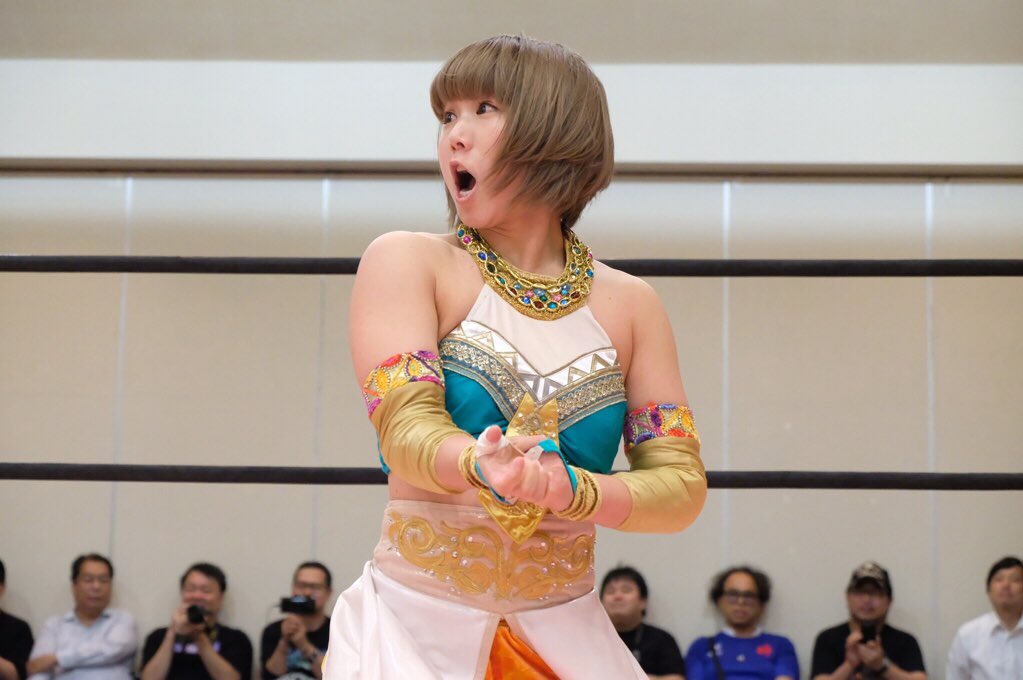 T-2. Yuka Sakazaki (17.2%)
AYAYAYAYAYAYAYAYAYAYAYA! Reigning Tokyo Joshi Princess of Princess Champion Yuka Sakazaki found her way around the world this year, as she appeared multiple times for All Elite Wrestling including a premier spot on their very first show, Double or Nothing. Back in Japan, she was busy winning the Princess title for the second time in her career and further establishing herself as a fixture in the scene. Her personality is infectious and her theme song fits perfectly, and let's be real the only people who don't like it probably also hate other objectively good things. With her return to AEW set for next week, here's hoping Yuka can dance her way into the hearts of even more fans in 2020.
Others receiving votes
T-4. Mayu Iwatani (13.8%)
T-4. ASUKA (13.8%)
6. Tsukasa Fujimoto (6.9%)
7. Mizuki (3.4%)



JOSHI MATCH OF THE YEAR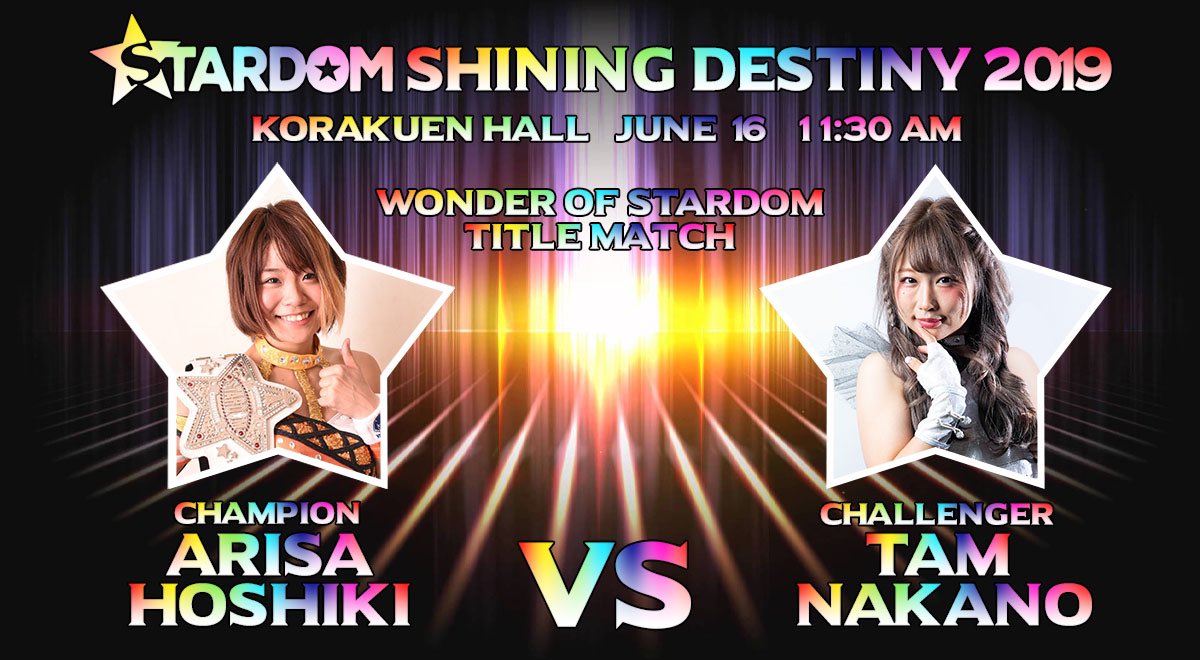 1. Wonder of Stardom Championship: Arisa Hoshiki (c) vs. Tam Nakano - June 16, 2019 (37.9% of votes)

One month after ending Momo Watanabe's record reign as Wonder of Stardom Champion, Arisa Hoshiki entered Korakuen Hall to battle hard-hitting fan favorite Tam Nakano (more on the "why" in a bit). What followed was a grueling 22-minute struggle with both women trading strikes of every kind. Arisa's relentless striking style ran up against someone in Tam who is at times seemingly impossible to put down and the result was a match that garnered praise from every corner of the fandom. Tam's journey up the card and her evolution as a wrestler has been one of the most fun subplots to follow the past few years in Stardom and this match represented a climatic moment in that journey as she pushed the new champion to her limits. She came up short this time around, but she established that she is a force to be reckoned with. This is a must-see match.
2. Natsu Party Death: Mizuki & Yuka Sakazaki vs. Mina Shirakawa & Nodoka Tenma (17.2%)
Some MOTY contenders are hard-hitting. Some are storytelling masterpieces. And then some are just plain too much fun to deny. With Natsu Party Death, we had everything from referees in swimsuits to kiddie pools to water guns and it was a riot. Every competitor is just 100% in and it makes the match work so well. A match like this is a hallmark of what makes TJPW what it is and makes it standout. The ability for someone as technically talented as Yuka to transition so flawlessly to a match that asks something so different of her is also an example of what makes her such a great performer. At a brisk 13 minutes, you have no excuse to not seek out and watch this one.
T-3. Sareee vs. Meiko Satomura (10.3%)
Throw out everything I said about comedy about the last match because this match is all about being an absolutely brutal beatdown. Sareee's feud with Sendai Girls put her in the crosshairs of Senjo's matriarch and Satomura was unforgiving in her assault on the JOTY winner. From kicks to knees to everything in between, Meiko gave Sareee everything she had in her arsenal, but Sareee just would not give up. Her spirit would not be broken and she would will herself back up no matter the physical toll before catching Meiko with an exploder to steal the win. Meiko got her pound of flesh, but Sareee's will and wits allowed her to escape with a victory. Just a perfect story of overcoming a monster.
Others receiving votes
T-3. Kagetsu vs. Natsuko Tora - 5 Star GP (10.3%)
T-5. Mayu Iwatani vs. Bea Priestley (6.9%)
T-5. Arisa Nakajima vs. Nanae Takahashi (6.9%)
T-5. Tsukasa Fujimoto vs. Sareee (6.9%)
8. Maya Yuhiki vs. Tsukasa Fujimoto (3.4%)
JOSHI FEUD OF THE YEAR
1. Arisa Hoshiki vs. Tam Nakano (48.3% of votes)
It is the fall of 2018 and Tam Nakano has worked her way up the ranks to become essentially Mayu Iwatani's second-in-command in the stable known as STARS. She is in a great spot and her continued improvements in the ring have led to more opportunities, but all that comes screeching to a halt when a name of the past re-enters the fold. Arisa Hoshiki, former tag team partner of Iwatani, returns to wrestling after a six-and-a-half year retirement and quickly finds her way back beside her old friend. Now demoted to the third place spot in her faction, Tam feels like she has something to prove. She was not going to let Arisa step back in and take her spot so easily. What followed was months of tension leading to a culmination in Korakuen Hall in what was voted as Joshi MOTY, where the two went to war and Tam proved her worth while Arisa firmly established that she had returned as one of the best of the world and was more than deserving of being known as the #2 in STARS. The two would reconcile and team together in the Tag League, going on to win the whole thing and proving they might be even better partners than they are rivals.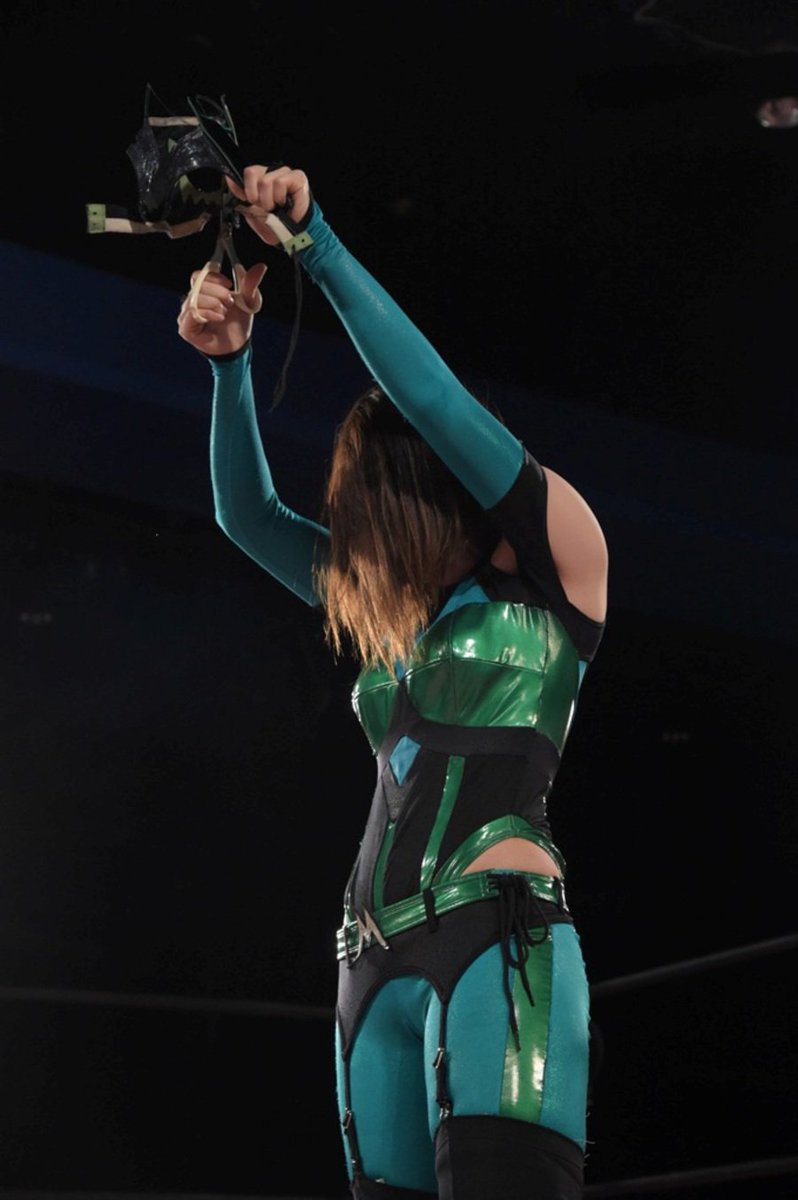 2. Rika Tatsumi vs. Misao (20.7%)
In February, everyone's favorite masked joshi superhero turned her back on us all by allying herself with NEO Biishiki-Gun's temptress leader Sakisama and ditching her colorful masked visage for a darker and generally more unpleasant aesthetic. In the process, she beatdown and made an enemy of underdog Rika Tatsumi, who would make it her goal to take down the new Misao and bring her back to the light. Rika would cycle through partner after partner in an attempt to upset the seemingly unstoppable NEO Biishiki-gun, who would go on to take the Princess Tag Titles along the way. No matter who Rika would pick she and her partner of choice would always fall short, that was until Ultimate Party when the team of Tatsumi and Miu Watanabe would overcome the odds and bring an end to the reign of Sakisama and the dark Misao and capture the Tag Titles. A few weeks later, Tatsumi would defeat Misao in a falls count anywhere match and in the process bring about the joyous return of Hyper Misao in all her green glory. A story of betrayal, heartbreak, struggle, achievement, and redemption. What more could you want?
3. Sareee vs. Sendai Girls (13.8%)
I touched on this earlier, but Sareee's feud with Sendai Girls and the top trio therein was a massive part of what made her 2019 so great. Whether it was Meiko, DASH, or Hash, Sareee found herself on the opposite end of a ton of great clashes as she would capture the Sendai World Title along the way by defeating Hashimoto in a brutal thriller that saw her put her own Diana Title on the line as well. The feud would continue throughout the fall, with Hashimoto coming back to regain the title in October. In a year with a myriad of great joshi matches, a lot of them were borne from this feud, so that alone allows it to stand as one of the best of the year.
Others receiving votes
4. Natsu Sumire vs. Saki Kishima (10.3%)
5. Tsukasa Fujimoto vs. Tin Tin (6.9%)
ROOKIE OF THE YEAR


1. Lulu Pencil (41.4% of votes)

Gatoh Move's Lulu Pencil and her Pencil Army took over the hearts of the joshi world in 2019. With her loveable and affable personality and aloof in-ring antics, Lulu has shown to have staying power less than a year into her career. In less than 12 months, she found herself invited to Europe to compete for Pro Wrestling EVE where she received love from the UK crowd that proved her widespread appeal. The best thing about Lulu's wrestling is how she is abjectly terrible and fumbling but still manages to keep going despite it. And that's not a slight, because she clearly knows what she's doing. Being good at being bad is an art, and Lulu's matches are a display of that. She often fails, but her ability to persevere is what makes her so enjoyable. And we all know she will eventually put all together, and when that happens she will truly reach new heights. And her Army will be right there with her the whole way.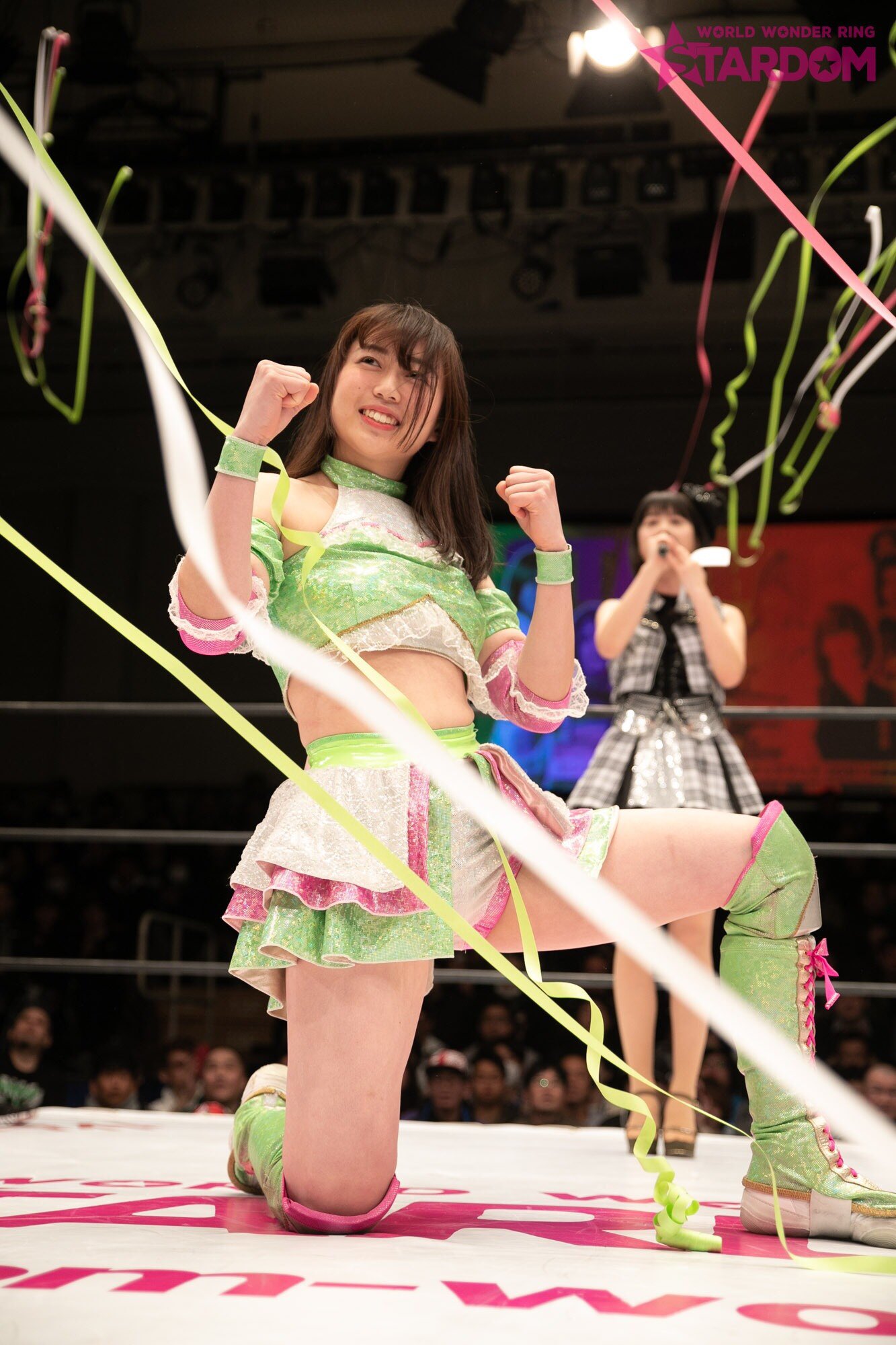 2. Saya Kamitani (17.2%)
"Tall Saya", as she is so lovingly known, burst onto the scene in Stardom in August and in that short amount of time has shown a metric ton of potential. Whether it's her bubbly personality or her feats of athleticism in the ring, Saya has made a dramatic first impression among Stardom fans and rode that wave of momentum throughout the fall before winning the singe-night Rookie of Stardom tournament in December. Her career is just getting started, but it's hard not to watch the first five months and be excited about where it can go sooner rather than later.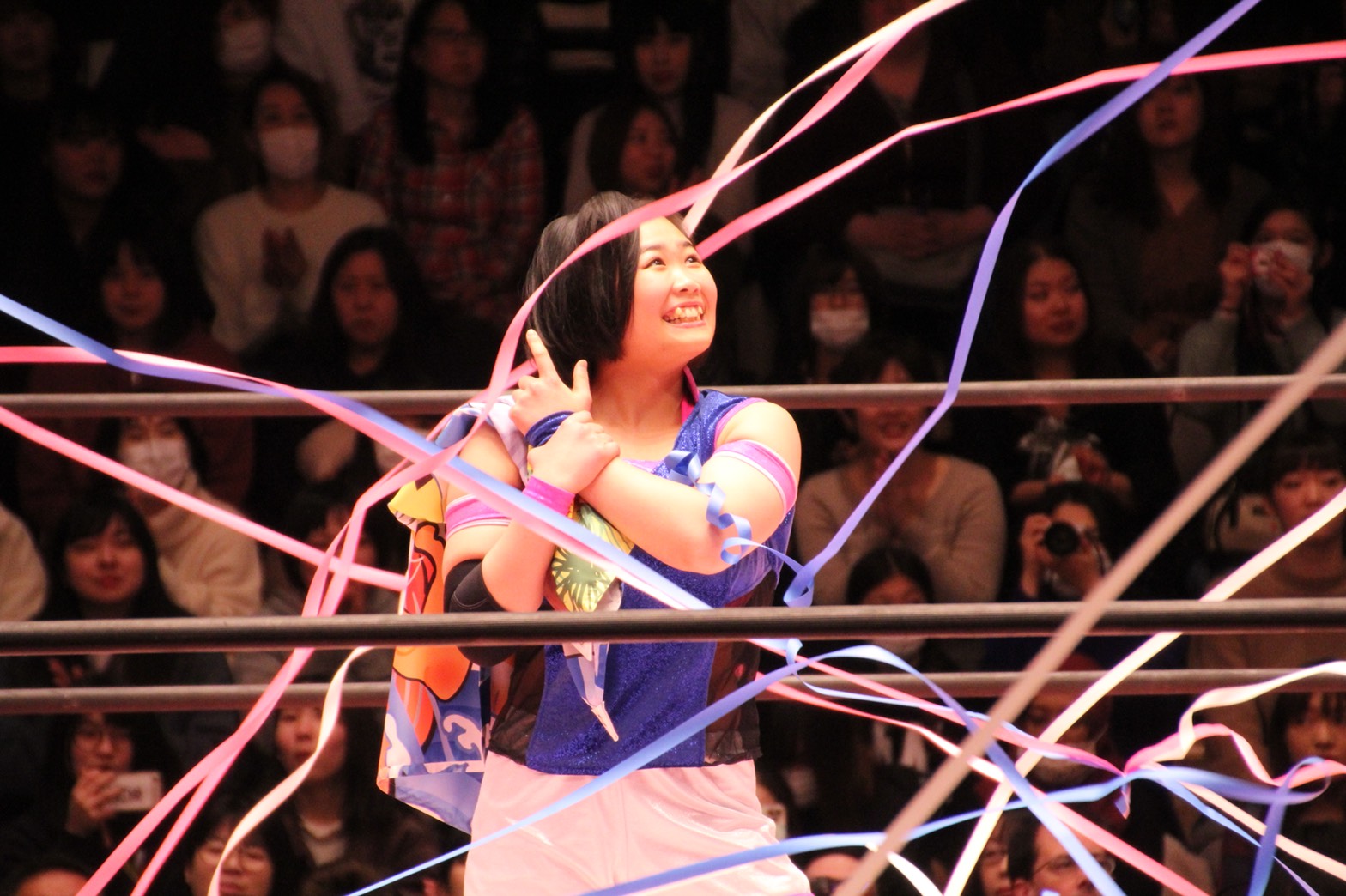 3. Mirai Maiumi (13.8%)
A rookie out of TJPW, Mirai has already captivated the audience with her strong mat work, her strength in the ring, and a hard-hitting lariat. Inspired by the 1st Tiger Mask to become a wrestler, Mirai has only been going for eight months and has already found herself in the ring with the likes of Miyu Yamashita and Aja Kong. In neither scenario did she look out of place or that she did not belong. And that can only bode well for the future of this young rookie.
Others receiving votes
T-4. Pom Harajuku (10.3%)
T-4. Suzu Suzuki (10.3%)
6. Maria (6.9%)
BREAKOUT STAR


1. Arisa Hoshiki (27.6% of votes)

Are you beginning to sense a pattern? Arisa Hoshiki proved in 2019 that she is one of the best in the world, having great match after great match with nearly everyone on the Stardom roster. Along the way she picked up the Wonder of Stardom title and has yet to relinquish her hold on it. Her flashy kicks have wowed the audience and her surprisingly sadistic personality hides under her smiling visage. Match of the Year, Feud of the Year, and now Breakout Star. Is there anything Arisa Hoshiki can't do? Next she takes aim at Momo Watanabe's record of 12 defenses of the Wonder of Stardom title. If she keeps up her pace from 2019, she has a chance to break it.
2. Riho (24.1%)
Our closest category, with one vote separating first and second place. Riho expanded her horizons this year as she came to America and became the very first AEW Women's Champion. Back in Japan, she also entered a Stardom ring for the first time and quickly captured the High Speed Title. The absolute definition of an underdog, the diminutive joshi showed her technical expertise to the world as she navigated the tough waters of the AEW Women's Division and has managed to retain her title at every turn, often finding a way to outsmart her opponents. Whatever the immediate future may hold, it's no doubt that Riho has established her name worldwide in 2019 and will only continue to rise in the future.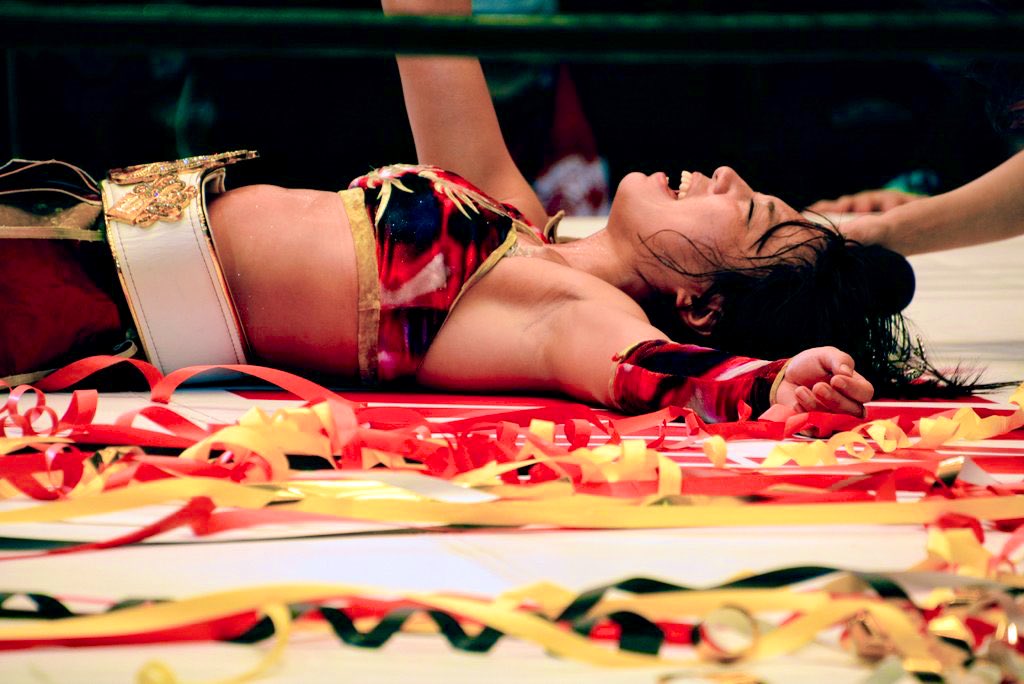 3. Miyuki Takase (17.2%)
When you watch Miyuki Takase, it's almost impossible to believe she's only been wrestling for three years. Her charisma, presence, and in-ring ability is years beyond her experience level and for that reason she has already ascended the mountain to become AgZ Champion in Actwres girl'Z. Most people don't have their eyes on her because of where she does her work, but have no doubt that if she continues on her current trajectory you will see her anywhere and everywhere very soon.
Others receiving votes
4. Lulu Pencil (13.8%)
5. Mei Suruga (10.3%)
6. Pom Harajuku (6.9%)
MOST IMPROVED


1. Arisa Hoshiki (34.5% of votes)

That's right, ladies and gentlemen, it's a clean sweep for the Shining Star. Arisa Hoshiki won in every single category she was nominated in. Sareee may have won Joshi of the Year, but 2019 was undoubtedly the Year of the Shining Star. There are few who could have expected that when Arisa Hoshiki walked away from wrestling in 2012 that she would return seven years later and not only pick up where she left off but greatly exceed anyone's wildest expectations for her ability and career trajectory. Sure, Arisa showed potential back in 2012, but a retirement that long should take something away or at least give you some rust to knock off... right? Arisa spat in the face of this notion as she hit the ground running upon her return and never looked back. And if this is her first year back then imagine what she can still do yet? The sky is the limit.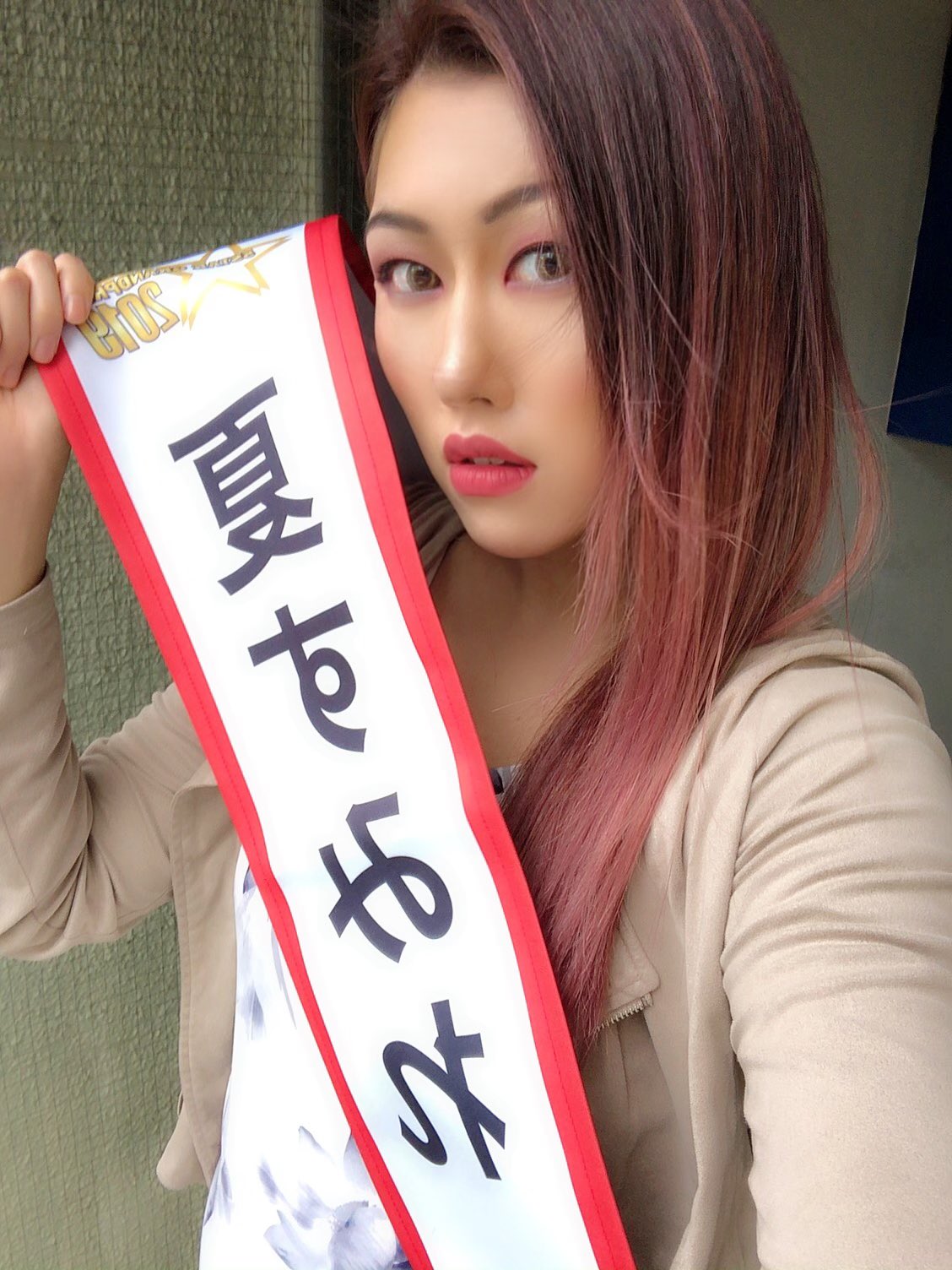 2. Natsu Sumire (20.7%)
Natsu has always had the charisma and character work to be a star, but it was only in 2019 that she finall found a way to blend that perfectly with her ring work to find the formula to break out as a bigger name. Her run in the 5 Star GP was a particular highlight, as she found ways to win matches she on paper had no business winning and used her charm to win over audiences along the way. Embracing her perceived lack of experience and skill has brought a harmony to her gimmick that makes for a perfect blend of over-the-top pretty girl you want to hate with a loveable idiot you can't help but root for.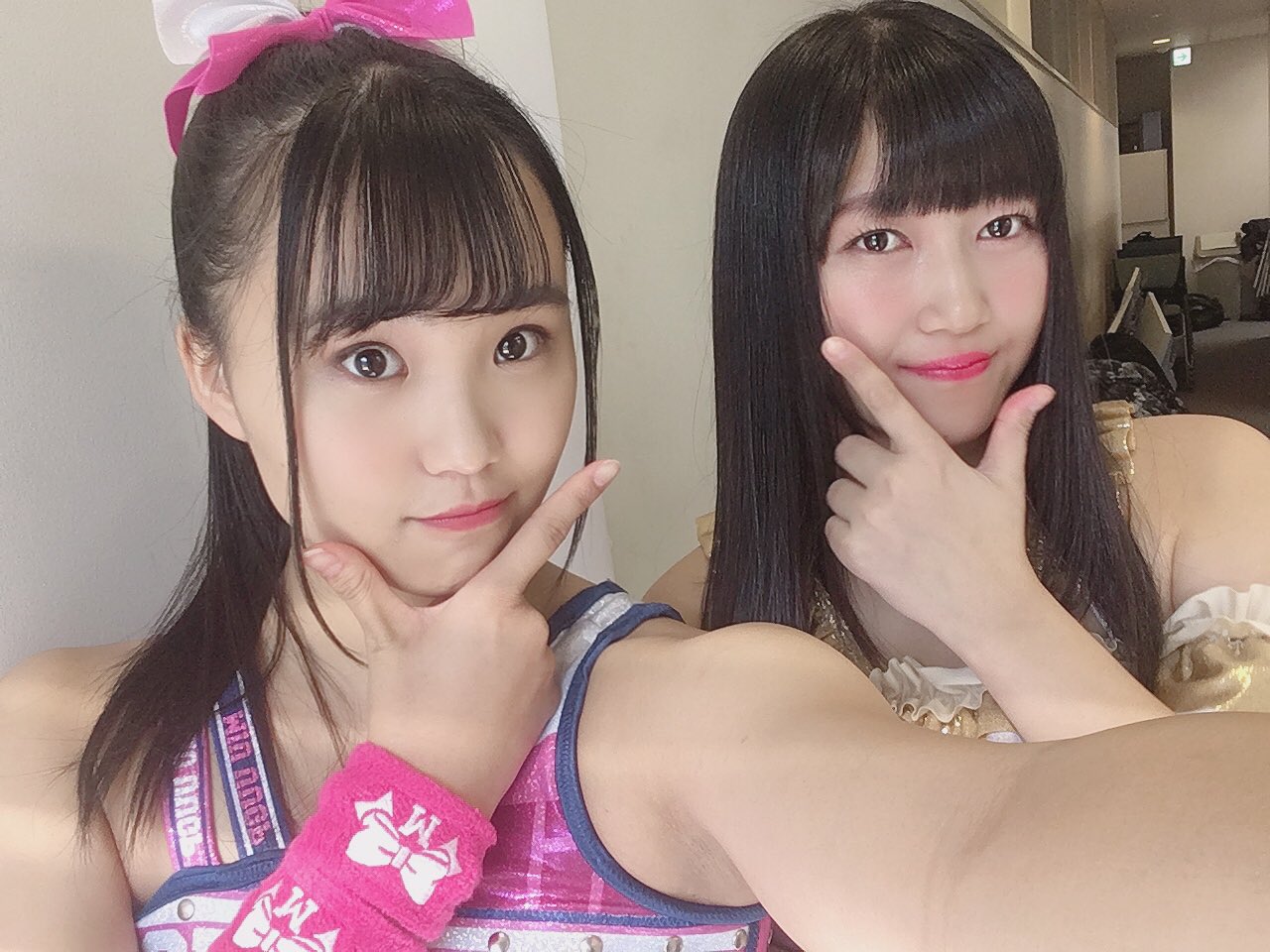 T-3. Miu Watanabe (13.8%)
In some ways this is a nomination for all of the Up Up Girls (Hikari Noa, Miu Watanabe, Raku, and Pinano Pipipipi), as all of them have improved so much over their short times in TJPW. From a simple dancing act to skilled wrestlers in their own right, they have all evolved but maybe none more so than Miu Watanabe. It goes without saying that she has bounds of charm and charisma in spades, but what has impressed me the most about her is her ability to sell and gain sympathy. Sure, her gimmick makes it easier but the way she plays the underdog and then fires up with her strong comebacks is a trait that lends itself to a future star. All of the Up Up Girls show promise right now, but Miu stands above the rest as one to watch.
Others receiving votes
T-3. Yuki Kamifuku (13.8%)
5. Giulia (10.3%)
T-6. Hikari (3.4%)
T-6. Hana Kimura (3.4%)



2020 BREAKOUT PICK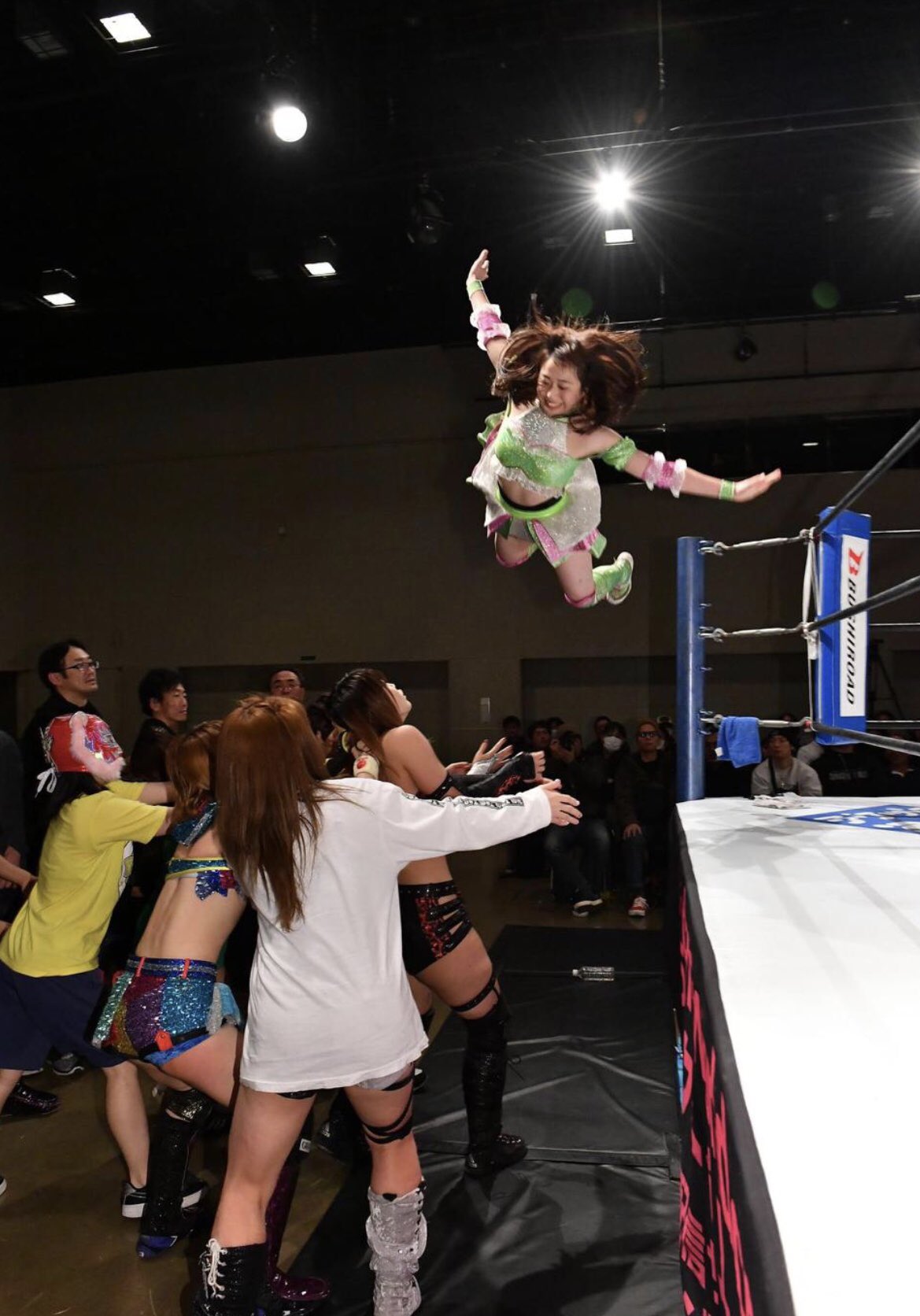 1. Saya Kamitani (24.1% of votes)
I've already waxed poetic about the potential of Tall Saya, so it is no surprise to see her voted as the community's Breakout Pick for the year ahead. She has already proven to have the skills in a short time and now she only awaits the opportunities to prove herself, and there is no reason to believe she won't receive those opportunities in the year to come. If there's anything to be discouraged by, I have yet to see it.
T-2. Sayuri (20.7%)
Similar to Saya, Sayuri debuted only back in August and has already shown potential in her short time in Gatoh Move. Her small size may fool you into thinking she's a pushover (as would her near-winless 2019), but Sayuri has demonstrated a technical acumen beyond her short time in the ring. As with Riho before her, Sayuri is getting by on the fact that she can outsmart and outmanuever her opponents. That strategy hasn't quite worked out for her so far, but I have no doubt that as her experience level grows so too will her win percentage. And as she starts to gain her confidence in the ring, her star will shine brighter than ever.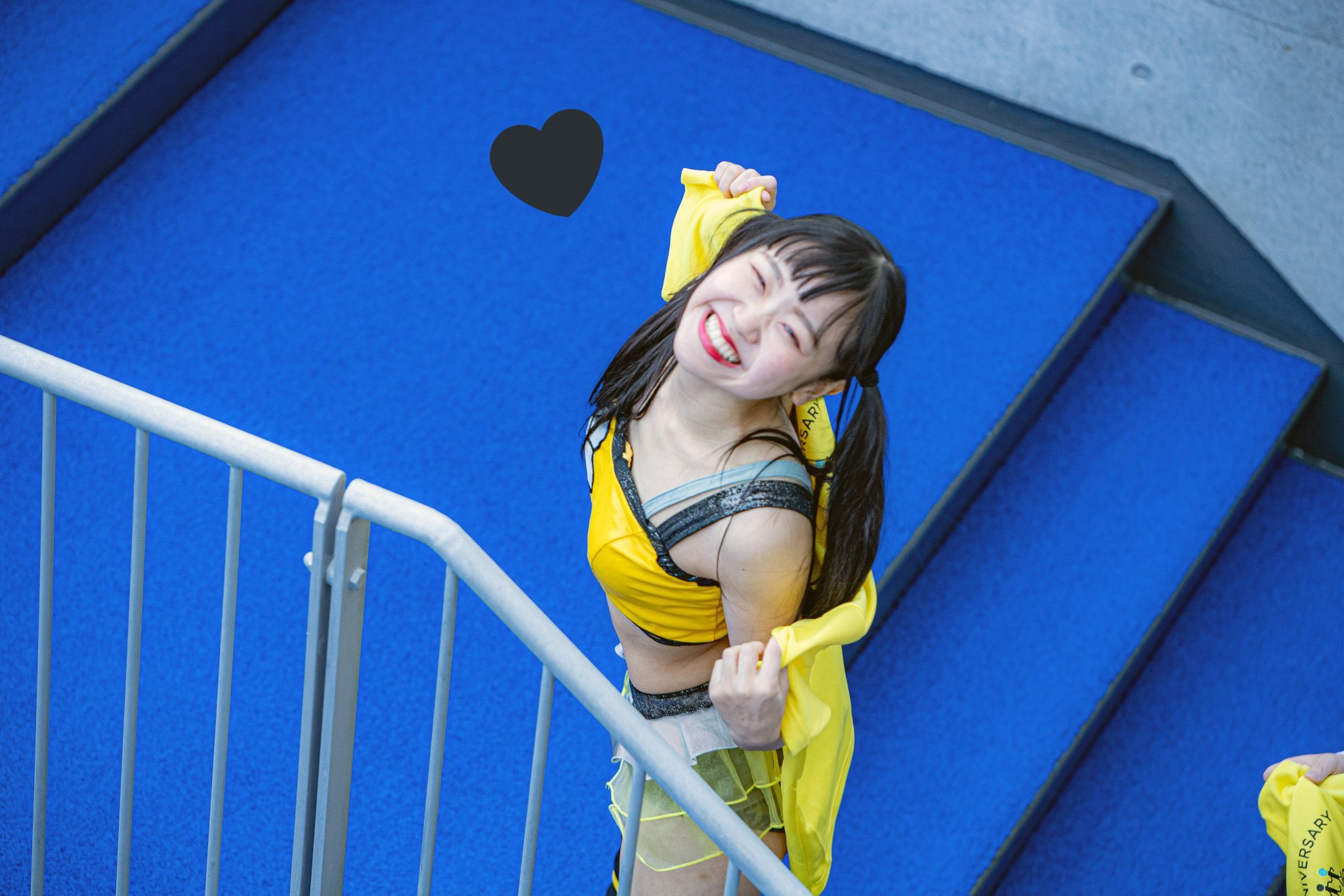 T-2. Suzume
A similar case to both of the other nominees in this category, Suzume debuted in August and has hit the ground running in terms of proving herself as someone to watch. As with most in the TJPW system, her personality shines and she instantly draws you in with her bright gear and infectious smile. Her ring work is a development, but she has made strides in even the short time she's been around thus far. Don't be surprised if she works her way up the card sooner rather than later.
Others receiving votes
T-4. Mirai Maiumi (13.8%)
T-4. Miyuki Takase (13.8%)
6. Maika (6.9%)
And there you have it! THE 2019 WRASSLEERA JOSHI AWARDS!
Sincere thank you to everyone who voted and contributed their thoughts and opinions to this. Let's make it a tradition! And to everyone who isn't watching joshi, there's never been a better time to get into it. Sign up for Stardom World! Sign up for DDT Universe! Sign up for a weird NicoPro account! Do it!