hello friends. It's July, which means one thing: Independent's Day is coming.
David Starr has a thing planned. After he reveals a new shirt design or something, you can watch GCW return to the backyard! This'll probably be a fucked up and weird, and it'll stream on Fite.tv on
July 4, 2pm PST
.
Two days later, New Japan Pro Wrestling's big tournament, the G1 Climax, starts with a big show in Dallas. There will be a proper, more detailed thread for that coming soon, and the rest of the schedule can be found on
NJPWorld
.
July 13 has the next All Elite Wrestling event: Fight For the Fallen. All of the proceeds will be donated to victims of gun violence, and will be streaming for free on
B/R Live
on 7/13, 7:30 EST. Here's the card so far:
Brandi Rhodes vs. Allie
Kenny Omega vs. Cima
Cody and Dustin Rhodes vs. The Young Bucks
Adam Page vs. Kip Sabian
Hot off a Vice documentary and viral pool wrestling gifs, DDT also has a big show on July 15, streaming on
DDT Universe
! Here's the card.
DDT "WRESTLE PETER PAN 2019", 15/07/2019
Tokyo Ota Ward Gymnasium
0.
Hotel Saint Inn Kurashiki Presents Exhibition Match:
Kota Umeda Vs Keigo Nakamura
0.
Nihon Partner Kaikei Services Presents Tokyo Joshi Pro Under Match:
Rika Tatsumi, Nodoka Tenma & Yuki Aino Vs Natsumi Maki, Yuna Manase & Himawari Unagi
1. Shunma Katsumata, Yuki Iino & Mizuki Watase Vs Yuki Ueno, Naomi Yoshimura & Nobuhiro Shimatani
2. Chris Brookes & Masahiro Takanashi Vs MAO & Mike Bailey
3.
DNA First Life Alumni Match:
Kazusada Higuchi & Ryota Nakatsu Vs Kota Umeda & Kouki Iwasaki
4.
Super Joshi Pro Wars 2019:
Saki Akai Vs Yoshiko
5.
Windmill Suplex 2nd Generation Vs Taiho 3rd Generation:
Hideki Suzuki Vs Yukio Naya
6.
Dramatic Dream Match:
Shinya Aoki Vs Danshoku Dieno
7.
Iron Man Heavymetalweight Title – Time Difference Battle Royal:
Toru Owashi (c) Vs Kurochan Vs Shiro Koshinaka Vs Furitsuke Kamen Vs Joey Ryan Vs Yukio Sakaguchi Vs Makoto Oishi Vs Antonio Honda Vs Kazuki Hirata Vs Mad Paulie Vs Tomomitsu Matsunaga Vs Gorgeous Matsuno Vs Hiroshi Yamato Vs Pokotan Vs Yuki Kamifuku
8.
O-40 Title – Weapon Rumble:
Sanshiro Takagi Vs Super Sasadango Machine
9.
DDT Extreme Title:
Akito (c) Vs Asuka
10.
KO-D Tag Team Titles – Souken Holdings Presents:
Daisuke Sasaki & Soma Tako (c) Vs HARASHIMA & Yasu Urano
11.
KO-D Openweight Title – BLACK OUT Presents:
Tetsuya Endo (c) Vs Konosuke Takeshita
Aside from the backyard wrestling show, GCW has events in Brooklyn, Tennessee, Nashville, and NJ all this month. They're all gonna stream on Fite.TV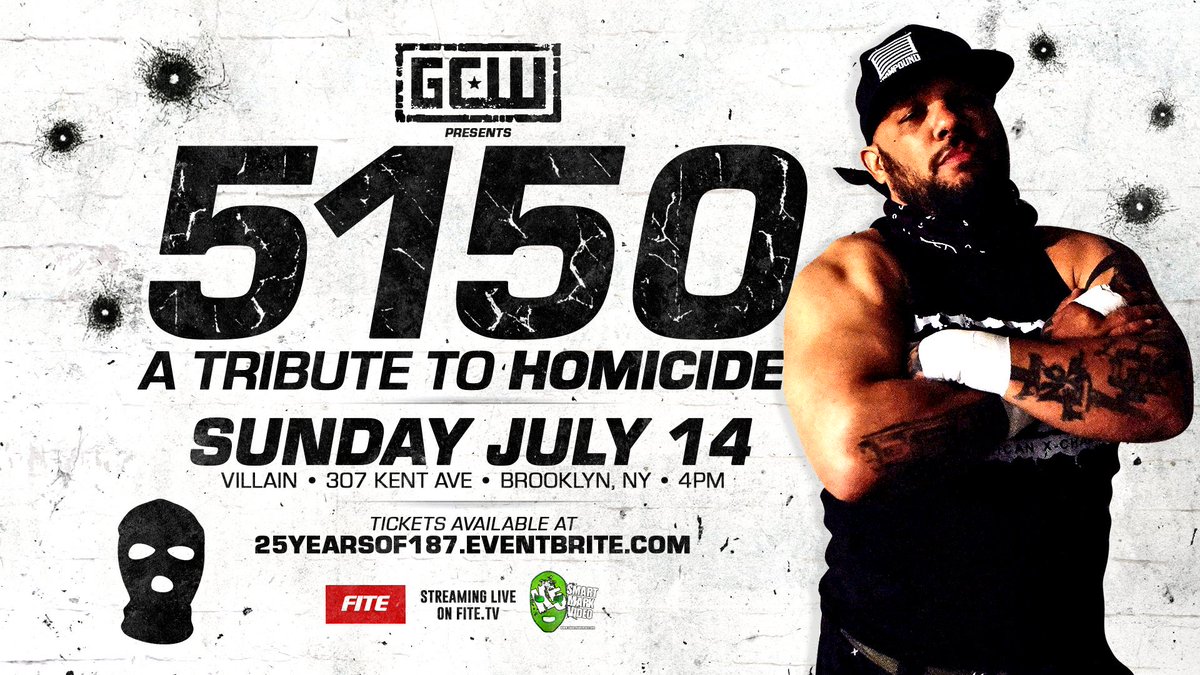 .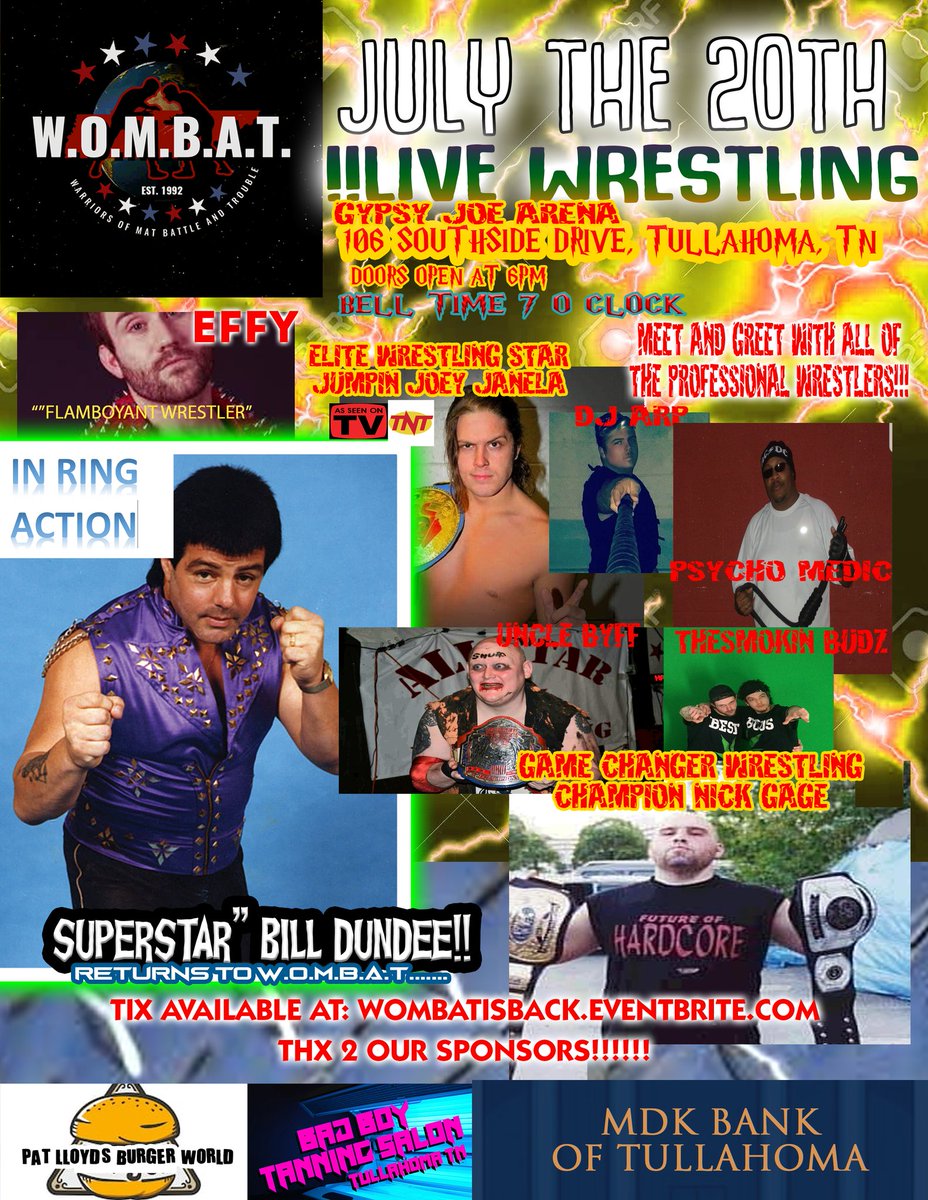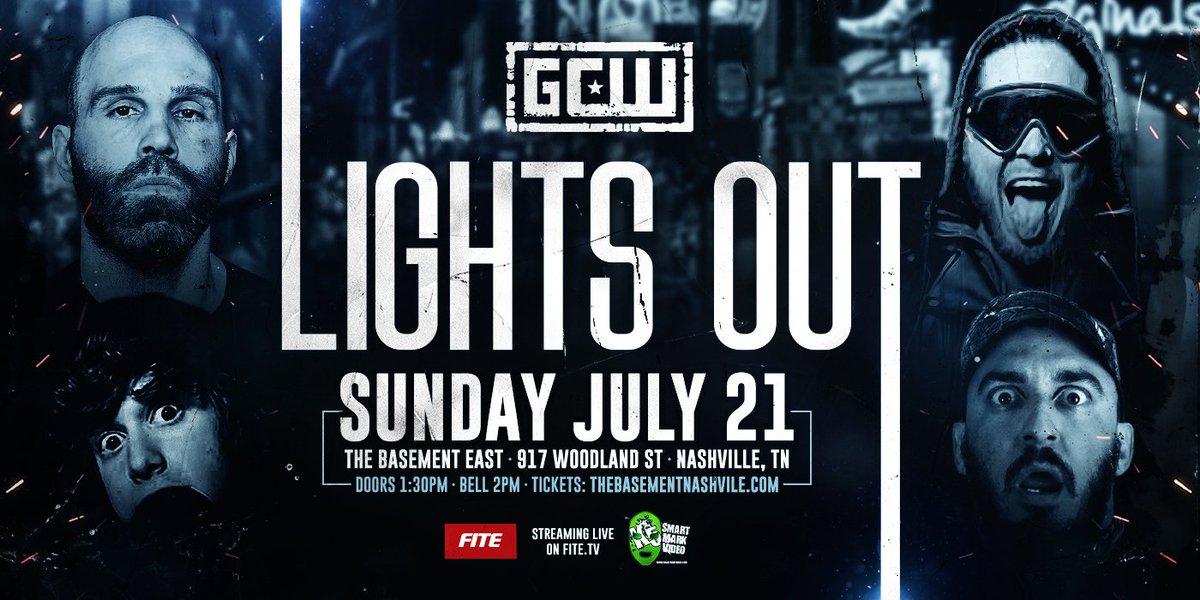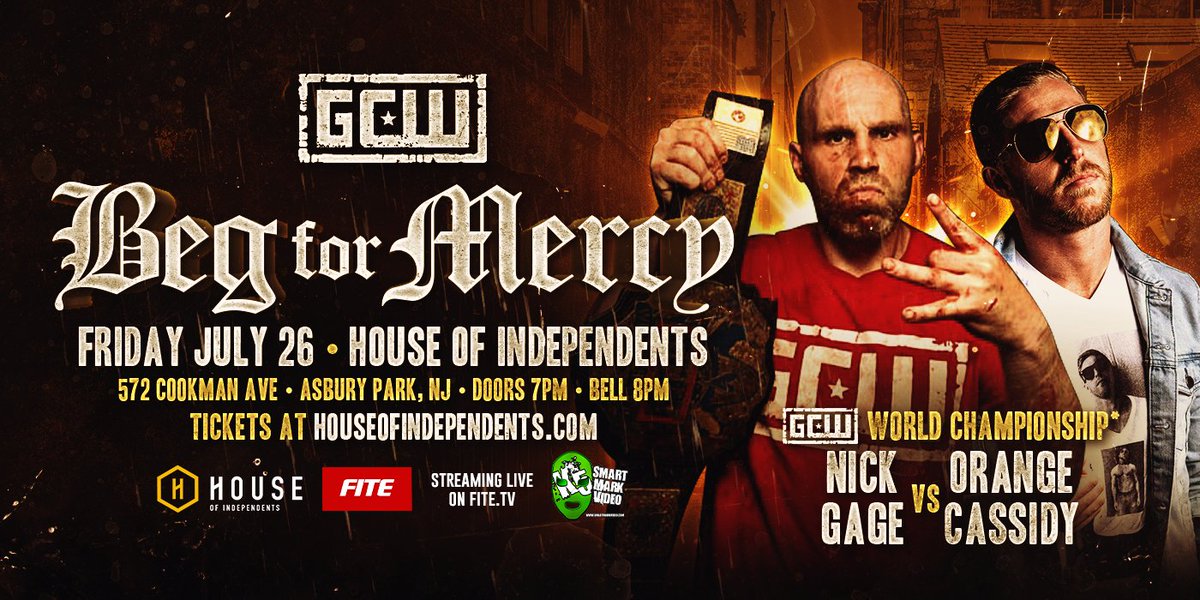 If you want more ULTRAVIOLENCE, WWE has Extreme Rules on the 14th, I think.