This was their special E3 announcement. Six titles have been announced so far with more to come:
R-Type
New Adventure Island
Ninja Spirit
Ys Book I & II
Dungeon Explorer
Alien Crush
5-Player Dungeon Explorer was confirmed with the multitap they'll be releasing. More details to be revealed later down the road, quick-save function is in.
TurboGrafx-16 Mini will release in NA, PC Engine Core Grafx Mini in Europe and PC Engine Mini in Japan.
Japan-exclusive games: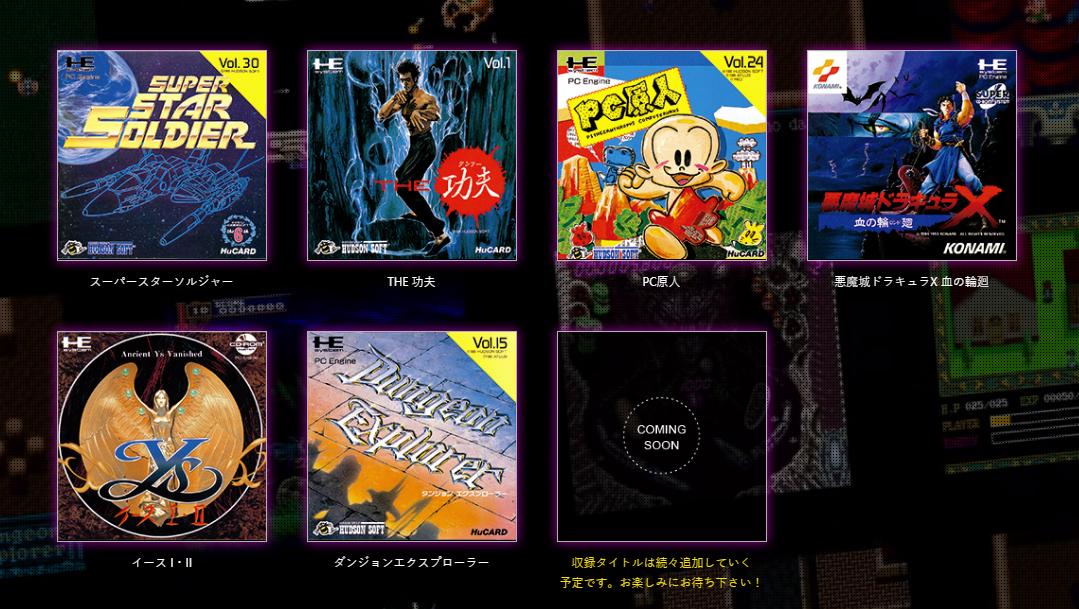 Last edited: