It's been an ongoing debate that's popped up on most of the Remake threads, and a lot of people were expressing interest to discuss it further in its own dedicated thread. It is with some reservation but significantly more interest that I go ahead and make this thread.
I only ask that the people posting here be respectful during the conversation.

If you don't....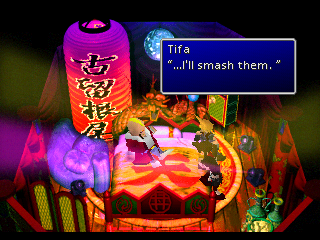 Since the very second the FFVII Remake got revealed, people have been endlessly speculating (and mostly arguing) over how they're going to handle Tifa's design with the more realistic tone and visuals. We've already seen proof that Square isn't afraid to make a few revisions to the iconic character designs (Barret is wearing shades and has a modified gun-arm, Cloud was seen as more sickly and thin, though it seems that's been further revised to resemble his old design even though there's no official render available publicly), so it's not too much of a stretch that Tifa's old outfit would follow suit.
It can be pretty much agreed that the design is meant to evoke sex appeal, which in itself is not a bad thing. I think an important key word that a lot of people fail to bring into the discussion is "Balance". Having a sexy design doesn't mean the character can't be taken seriously. It's not always necessary to have an outfit that "makes sense" for the character to wear: if Chun-Li was an actual Street Fighter, she wouldn't step into a ring wearing a long-flowing Chinese dress.
But the portrayal of a character is just as important, and this is where the original FFVII stumbles a bit, unfortunately.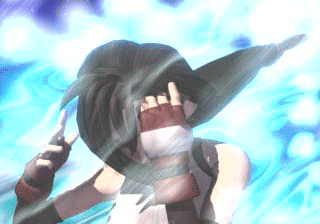 The game itself has its fair share of suggestive humor at the expense of both the male and female characters, but having Tifa's jiggling jello chest during key FMV moments that were supposed to be taken seriously ended up undermining the character, as if to say that she is always meant to be seen as eye candy.
Just look at what a difference it makes when you take that same design and apply a more modest set of proportions to it:
If only the millions of fan-artists out there could evoke that same level of restraint. Point being, her old design could be transferred over to the Remake, as long as they follow the design sentiments of the above render instead of meeting certain fan demands that, were they taken seriously, she wouldn't even be able to stand under her own power.
But if it were up to me, personally, I say play it safe and cover her up a bit more: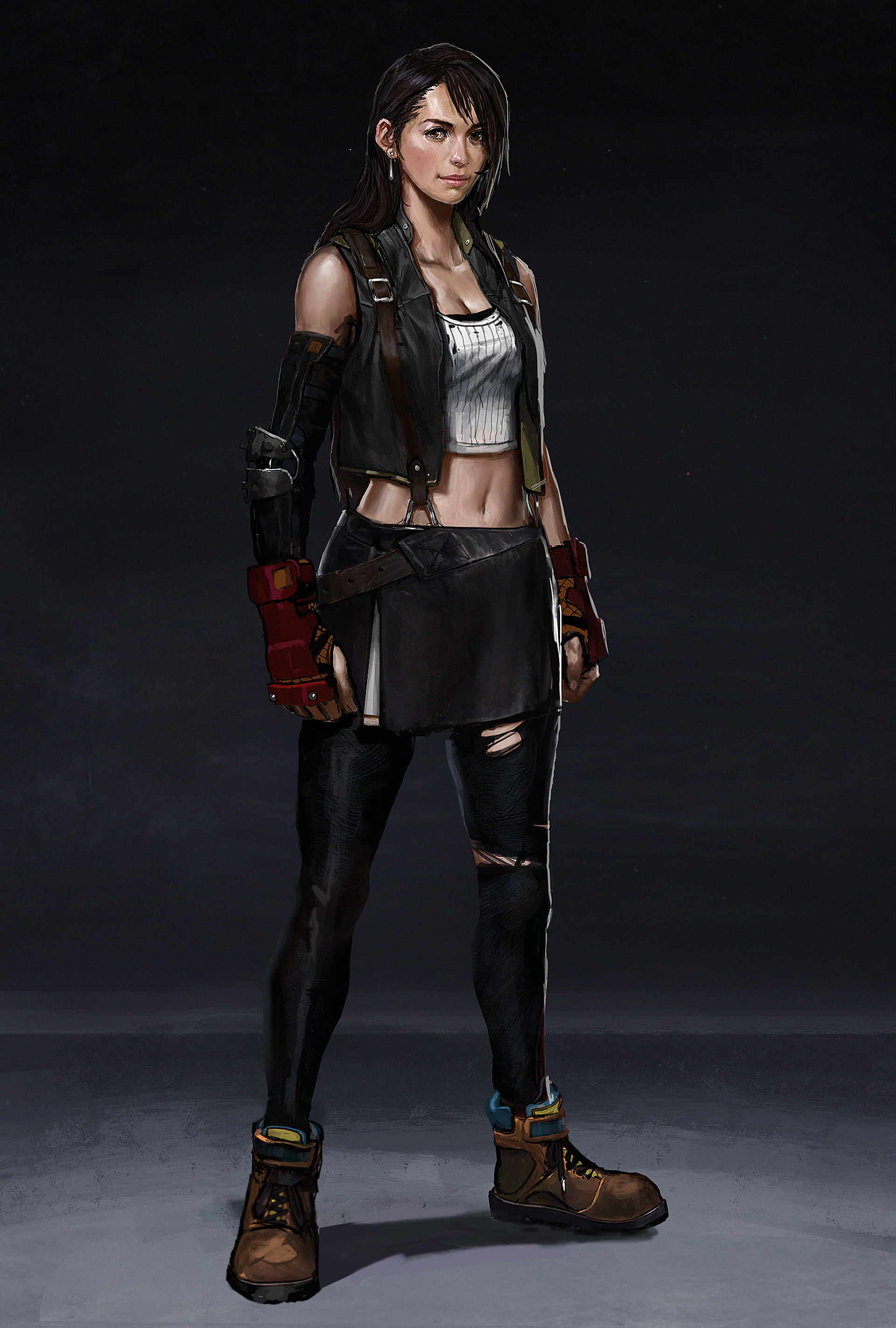 A redesign of this scale will certainly piss off a good number of purists, but it's not like they aren't whining about the changes being made to the Remake that we already know about. I would be totally on board for something like this, because once again, "Balance" is the key here: She's still plenty sexy, but now you don't have to be embarrassed playing the game in front of other people.