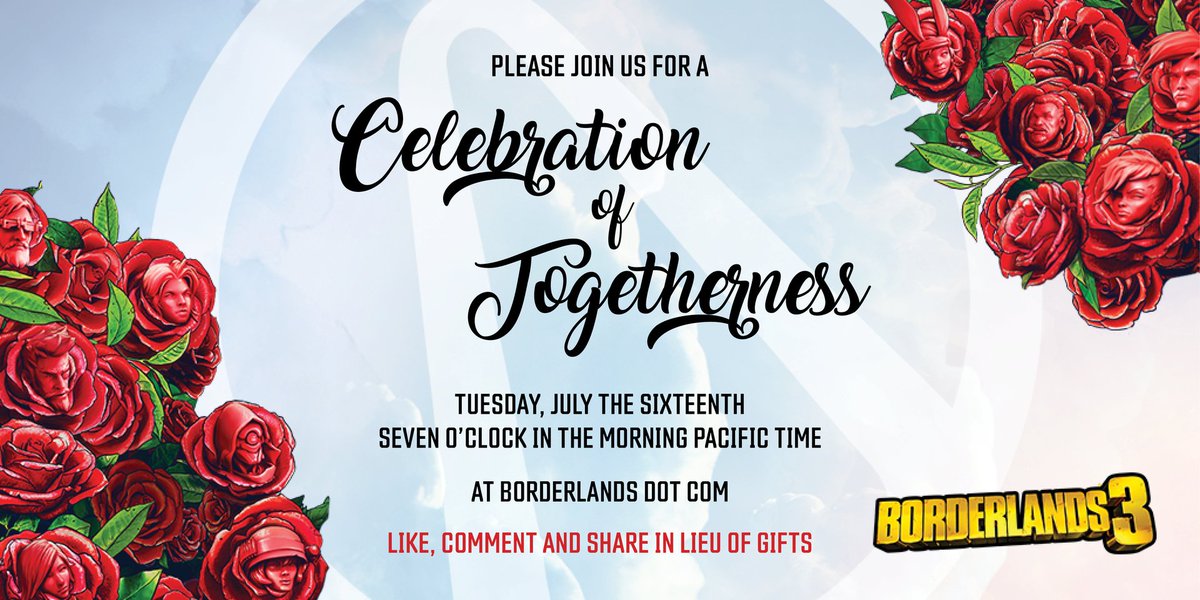 So this was posted earlier today. I'm just going to copy and paste my post on it in the
pre-release thread.
Could this maybe be a cross-play demonstration? Or at the very least a confirmation of it? We know 2K and Gearbox have been looking into it but nothing official has been announced yet.
It's either cross-play or some more information on co-op but they're hyping this hard so I'm leaning towards the former. The Microsoft Store had listed the game as having cross-play but that was removed, though it could have just been with PC. We know Steam and Epic Store players can play with each other so it remains to be seen if PS4 and Xbox One players can match with each other INCLUDING PC or if this is just cross-play with PC only. Really hope it's the former. I see no reason why it can't be done considering games like Dauntless, Rocket League and Modern Warfare let Xbox players play with PlayStation players. If this turns out to be full cross-play, Borderlands 3 will be the fifth game ever to have full cross-play support across all platforms alongside Fortnite, Dauntless, Rocket League and Modern Warfare.
Last edited: