Since this past november I've been trying to get into the Final Fantasy series. I started with VI and I've been going through every mainline game from there. While I thought VIII was a complete disaster, and VI was just OK (even if at the time the storytelling was impressive, it doesn't hold up today and the combat is just braindead), I've really enjoyed VII, IX, and X, specially VII, which has become my favorite JRPG that's not from the Trails series.
But despite enjoying most of these games a lot, the one I was really excited to play was XII. I like detailed world building in my RPGs, as well as heavily political fantasy stories, and this one was the only one that was going for that type of experience. So far it has both delivered, and dissapointed me on equal measure, to the point that I don't know if I like the game or dislike it.
The thing I'm clearly enjoying is the plot. It took a while to get more interesting than "Star Wars with a political focus", but it did, and now there's a major internal power struggle in the Empire, the looming threat of a war with a 3rd kingdom, shaky alliances where every side has to compromise... It's great, and the characters are also pretty good, with some caveats (people weren't lying that Vaan has barely any role in the story, and Penelo even less so. Still, they're not annoying or even bad characters, but their role in such a political type of story is baffling and it's impossible to shake the feeling that they shouldn't be there. Balthier and Fran already fill the role of "along for the ride" much better).
On the other hand, while the world building is a major step up from previous entries, I still find it lacking at establishing a belivable world. For example, the game mixes airships with gunpower similar to WW2 aircrafts, but these type of machine guns don't appear outside ships. It doesn't affect ground warfare at all, which makes no sense. Things like the lack of mentions of any city beyond the ones directly involved in the plot also bothers me. It makes the Kingdom of Dalmasca feel like its only the capital. I'm 100% ok not seeing other cities and towns from the kingdom, but some of them need to be mentioned, I need to see NPCs talking about them or something similar because otherwise the world still feels shallow and limited like the previous FF (where the whole world is comprised of maybe 6 towns and 3 nations).
But while the worldbuilding dissapointed me, it's still better than what came before, and I enjoyed the other ones despite this issue. My problem with the game, and what is hampering my enjoyment to the point of not being sure if I even like it, are the excesive amount of explorable zones.
FFXII drops both the world map from classic entires and the hallways of X and goes for a much more common nowdays way of structuring a JRPG, with explorable zones where there's enemies, chests (or equivalent), and nothing else of note. While this approach has its detractors (particularly among the Tales fanbase for some reason), I actually prefer it to the world map. It allows for areas to create a much better sense of place and scale, for starters, and they are usually not too big for them to outstay its welcome, at least not consistently. And that's exactly my problem with FFXII, all outdoor areas have outstayed its welcome for me.
Here's an example of what I mean: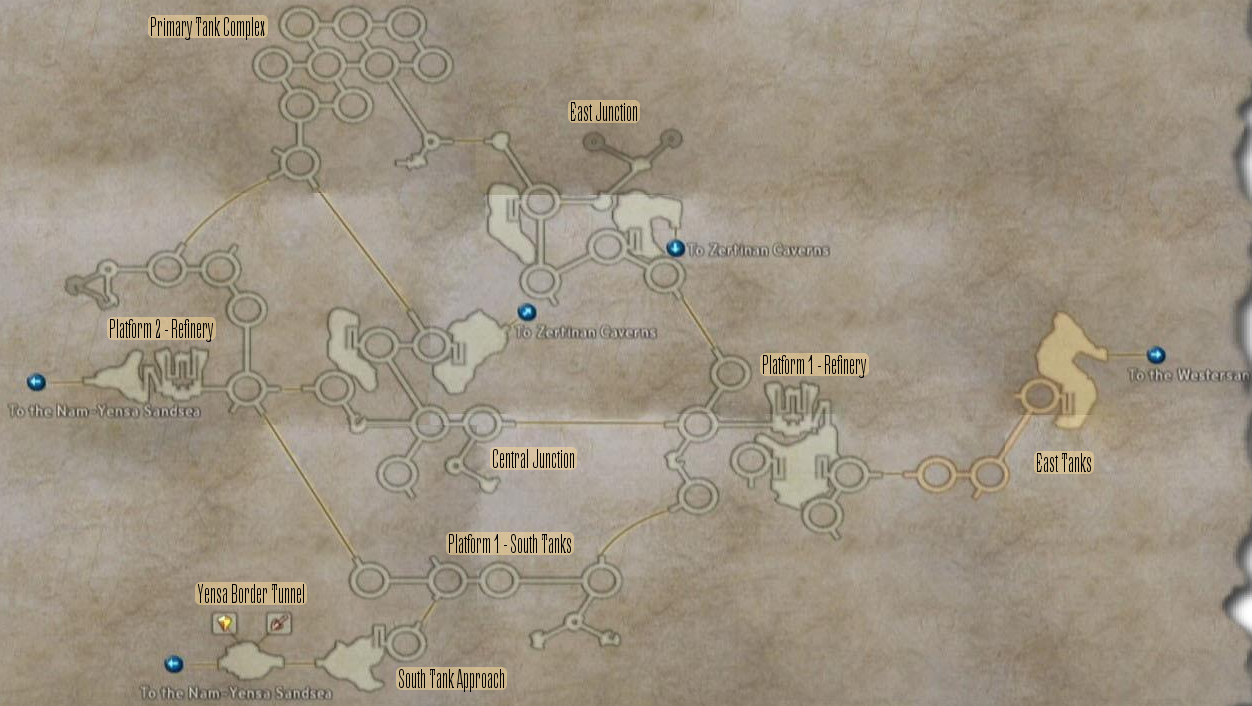 These two areas are back to back, and after that there's a lenghty dungeon as well, it's exhausting to play. There's too much repetition visually, there's not enough enemy variety, and there's really nothing to do or see beyond fighting and opening chests, which are randomized this time, making them less exciting than ever. If it wasn't for the fast forward mode I think I would already dropped it, not because it's the worst of the bunch I've played (that's FFVIII and I finished that one), but because I'm just going through the motions most of the time, not really engaged on what's going on .
So right now I'm a bit conflicted. I really enjoy the story and want to see how it goes and what befalls to this group of characters. I also enjoy the world despite underwhelming me. But most of the time it's spend in lifeless areas that go on, and on, and on, and the pacing it's just a drag because of it, to the point that fast forward barely helps to aliviate the problem, and the combat can't carry the burden for so long (the encounter design it's very lackluster, which is killer for a real time/real time with pause combat system)
Anyway, I just needed to share my thoughts. I'm definitely going to continue playing and see where it goes, but man, this could have been something special for me, the ingredients were all there, but it's just not working out.