WARRIORS OF THE SKY
In ancient times, four legendary warriors defended the Temple of the Crescent Moon against all threats to Asia. Now as evil arises once again, Io, spirit defender of the temple, calls on these new heroes to unite and protect the planet under one sky.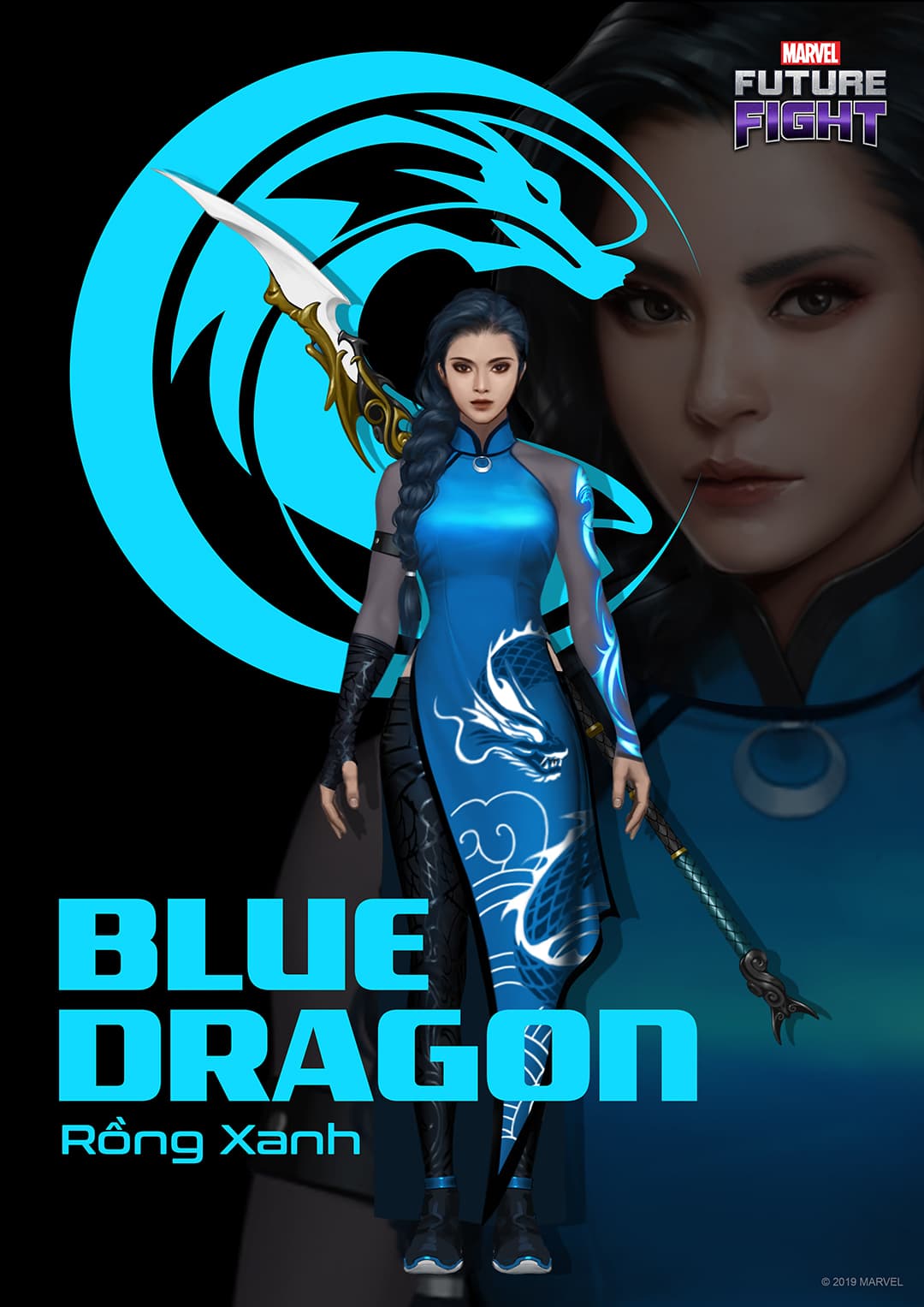 BLUE DRAGON
Defending the East, Blue Dragon possesses the ability to transform whatever she touches into a draconic weapon. With her heirloom spear, whip in hand, this child of a Vietnamese noble family leads the Warriors of the Sky with her protective spirit and wise judgment through any challenge they may encounter.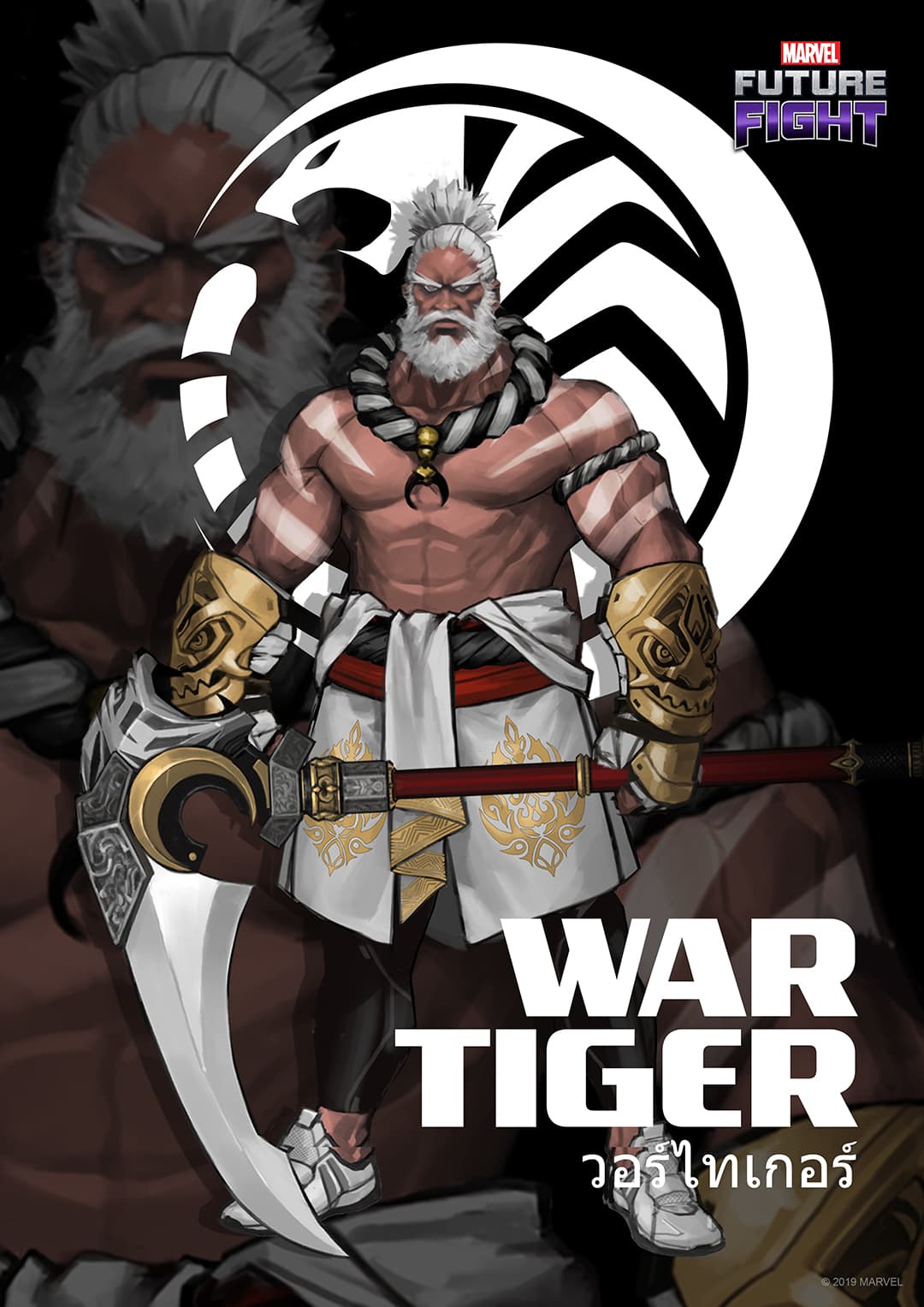 WAR TIGER
Leaping from the West, the massive War Tiger slices through evil with the mystical Tiger's Fang. This ancient Thai general ensures the success of his fellow Warriors of the Sky with his immense power and hardened combat experience.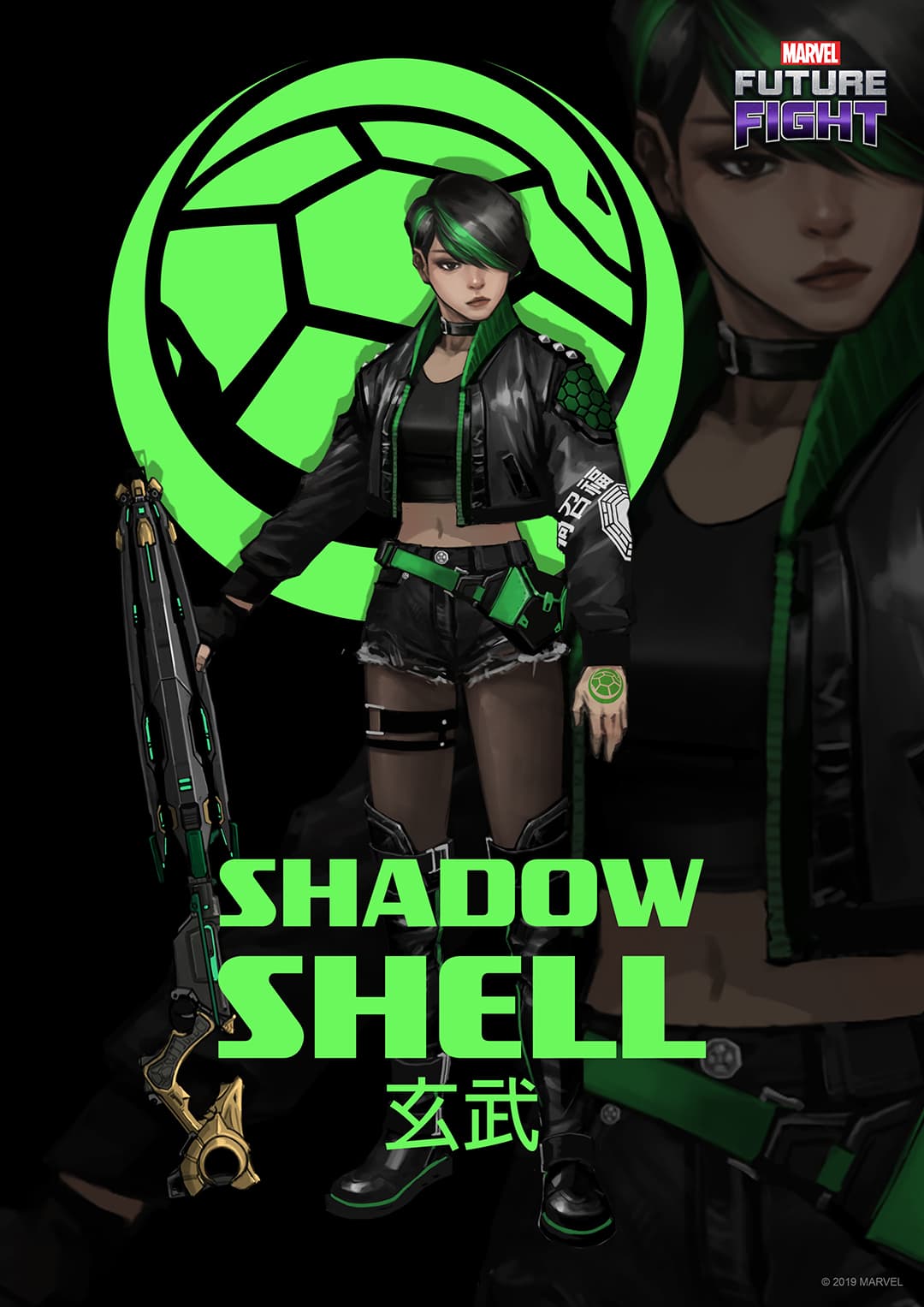 SHADOW SHELL
Strategizing in the North, Shadow Shell disables enemies from afar and defends her teammates with her highly advanced rifle and Ba Gua energy shield. When Shadow Shell's adopted family in Taiwan attempted to poison her, the extremely intelligent tactician gained her unseen powers of toxic immunity and now provides battle strategy for the team.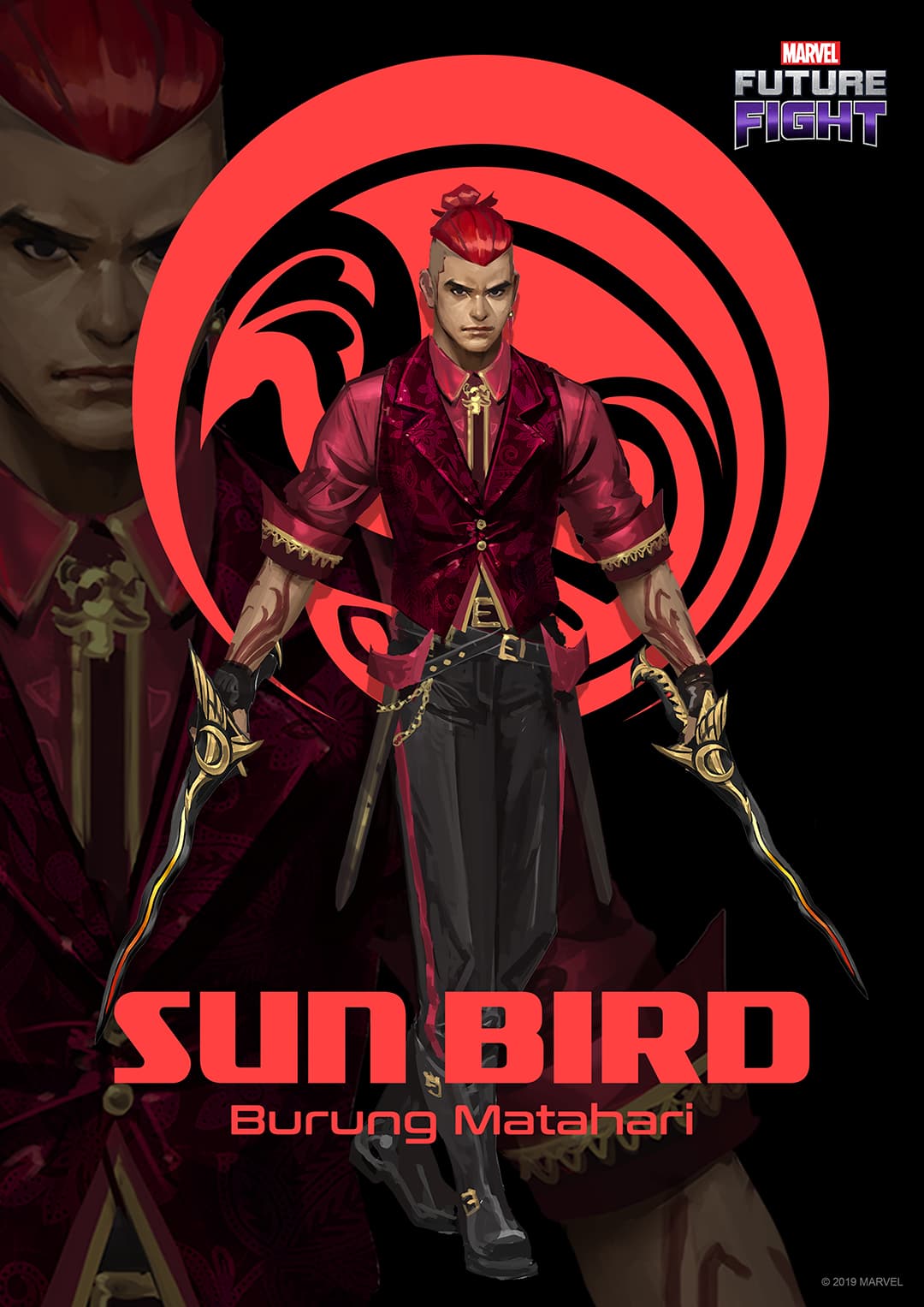 SUN BIRD
Soaring into battle as guardian of the South, the searing Sun Bird provides healing support for the Warriors of the Sky. With agile charm, this Malaysian pirate from the 1600s reborn by the power of his twin krises seeks to make the most of his new life by supporting the world however possible.
"Over a million years ago, humans engaged in a War of Dragons that almost lead to the beasts conquering the known world. The last vestiges of humankind stood their ground at a final bastion known as the Temple of the Moon.
Before the dragons could destroy the humans, a lone Celestial journeyed to Earth and constructed a powerful entity of spiritual and cosmic energy: the Sky Kyrin. With this unstoppable force, the humans defeated the dragons and peace returned to the land.
The lone Celestial broke the Sky Kyrin apart into four separate entities, its energies journeying to walk amongst humans. Now, as danger looms on the horizon, the Sky Kyrin will unite once again to save the world in an explosion of spiritual and cosmic power."
YUP THEY CAN FUSE
!


Right now they are about to make their debut in the mobile game Future fight but there's no reason they can't have a comic run or potentially more. They fill a space in a underoccupied asian superhero void being Taiwanese, Malaysian, Thai and Vietnamese. THEY FUSE into a big Dragon Tiger Turtle!
They have a compelling enough super hero backstory.
I like