Welcome to the monthly mobile gaming thread, where we discuss the best and most interesting titles coming to iOS and Android each and every month. From sales, to exciting new releases, to promising games in the works, mobile gaming is vast and growing medium, with entries in genres of every fashion, premium and free alike.
The main post will contain recommended games that released during the previous month. All the games listed will have been highlighted by the ERA community in one way or another. This way you can keep tabs on the best games and at the same time curate an excellent resource to look back on to find games you may have missed.
_____________________________________________________________________________​
OCTOBER'S FEATURED NEW RELEASES
Grimvalor
App Store
Site
| $6.99
Slash your way through the hordes of darkness and defeat King Valor's fearsome guardians in this breathtaking adventure!
A malicious power stirs in the forgotten kingdom of Vallaris. Tasked with discovering the fate of its lost king, your quest quickly takes a sinister turn and you are cast into darkness. Surrounded and outnumbered, you must grab your sword, steel your temper and fight your way through a land that does not welcome you. Except for the friendly merchant - he's grateful for your business.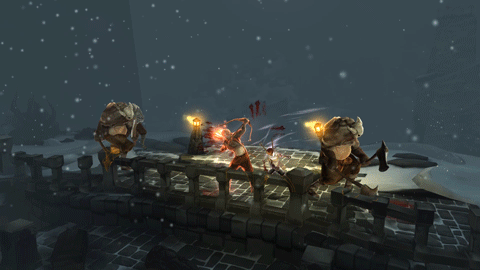 Reigns: Game of Thrones
App Store
|
Google Play
Site
| $3.99
Reigns: Game of Thrones is the heir to the award-winning HBO® TV series Game of Thrones® and the smash-hit swipe 'em up series Reigns from Nerial and Devolver Digital. Through the fiery visions of Melisandre, claim the Iron Throne as Cersei Lannister, Jon Snow, Daenerys Targaryen, and more to carefully navigate the complex relationships and hostile factions of the Seven Kingdoms. Employ ruthless tactics to outwit political rivals and wield impervious charm on your fickle bannerman. Maintain the balance and favor of the people to extend your reign and maybe, one day, survive the horrors of the coming winter.
Euclidean Skies
App Store
Site
| $4.99
The successor to the highly acclaimed Editors' Choice-winning game Euclidean Lands is here!
Euclidean Skies combines marvellous architecture and turn-based movements to create a beautiful world with mind-bending puzzles.
The game's focus is on shifting and rotating, challenging you to think about the breathtaking structures from multiple viewpoints at once.
When using the spectacular AR* mode, fantastic castles will float in your living room, right in front of you.
Twist and turn the architecture to outmaneuver enemies and guide the heroine to the exits of 40 elegant levels.
Fidel Dungeon Rescue
App Store
Site
| $2.99
Fidel is a puzzle-crawler where you trace a path through monsters, treasure and magic.
No grinding, no filler, loads fast, quick to play, and there are many secrets to uncover!
(Don't forget to bark)
Anniversary Edition - Including Daily Challenges and The Underworld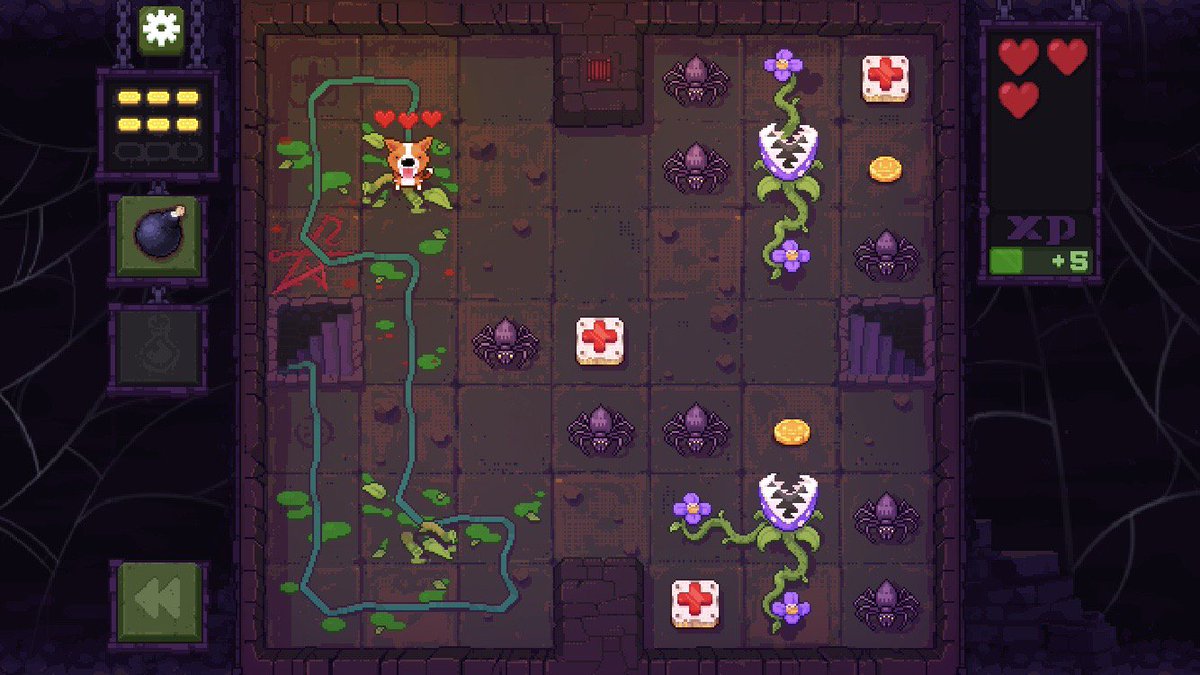 Stardew Valley
App Store
Site
| $7.99
Move to the countryside, and cultivate a new life in this award-winning open-ended farming RPG! Featuring over 50+ hours of content
Pivotol
App Store
Site
| Free
Welcome to Pivotol, the stylish infinite block puzzle game with a twist! Pivotol has an elegant design and simple rules, but that simplicity leads to immensely satisfying and infinitely enjoyable gameplay.
Dizzy Knight
App Store
|
Google Play
Site
| Free
Grab your sword and start spinning! Dizzy Knight is a fantasy action game full of monsters, power-ups, bosses and more!
Master the art of the spin as you defeat wave after wave of fantasy monsters in this one of a kind dizzying adventure. Can you reach the Spiral Throne and become the ultimate...Dizzy Knight?
Eloh
App Store
|
Google Play
Site
| $2.99
A chilled out puzzle game to help you relax and find your groove.
From the creators of the Apple Design Award winning Old Man's Journey, a new musical puzzle game about feeling the rhythm to find the solution.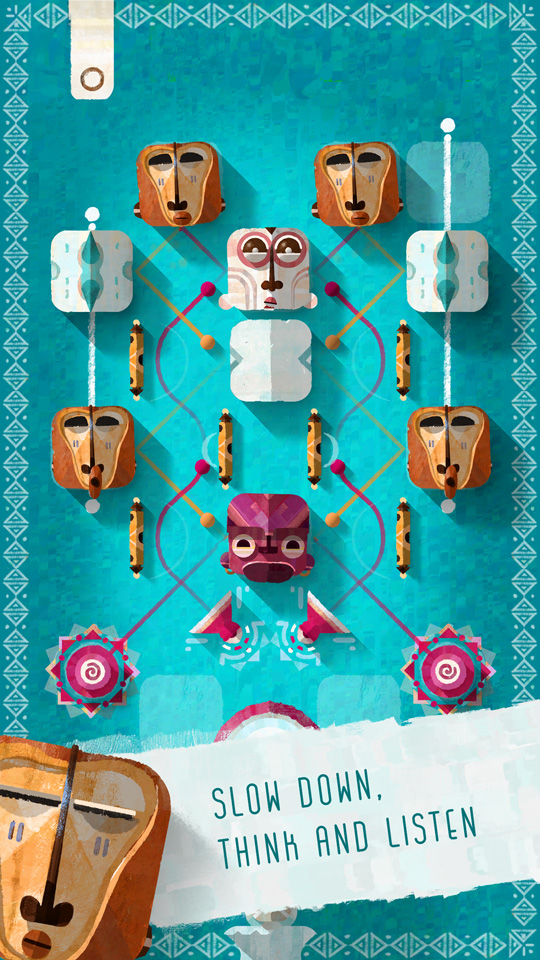 Tesla vs Lovecraft
App Store
Site
| $3.99
Tesla vs Lovecraft is an intense and epic top-down arena shooter.
On the eve of Nikola Tesla's greatest invention, his laboratory is burned down by the inhuman minions of the horror author H.P. Lovecraft. A showdown of epic proportions begins! Chase the monsters, annihilate massive amounts of eldritch abominations, and overcome the madness of the old gods with science and hi-tech weaponry!
Max: The Curse of Brotherhood
App Store
Site
| $4.99
Max: The Curse of Brotherhood is a cinematic adventure game filled with action-packed platforming and creative puzzle-solving.
Armed with only a Magic Marker, Max must confront evil at every turn in a hostile and fantastical world in order to save his kid brother, Felix. Fortunately, the Magic Marker has the power to bend the elements and create magic objects that can help Max on his quest.
Max: The Curse of Brotherhood is the sequel to award-winning Max and the Magic Marker
Element
App Store
Site
| $4.99
Element is a realtime strategy space game for people who don't have time to play realtime strategy space games.
Element is a visually stunning realtime strategy space game with a focus on sharp, accessible gameplay.
You are escaping a decaying solar system. You must visit each planet, mine enough element, and defeat the enemy to progress to the outer planets and beyond. Generate energy, mine element, build attack and defense units, and destroy the enemy while maintaining a balance between earth, air and water.
Siralim 3
App Store
|
Google Play
Site
| $4.99
Siralim 3 is the deepest monster taming RPG in existence. If you're looking for a game with an unbelievable amount of content that will last you for hundreds (or even thousands) of hours, this is the game for you!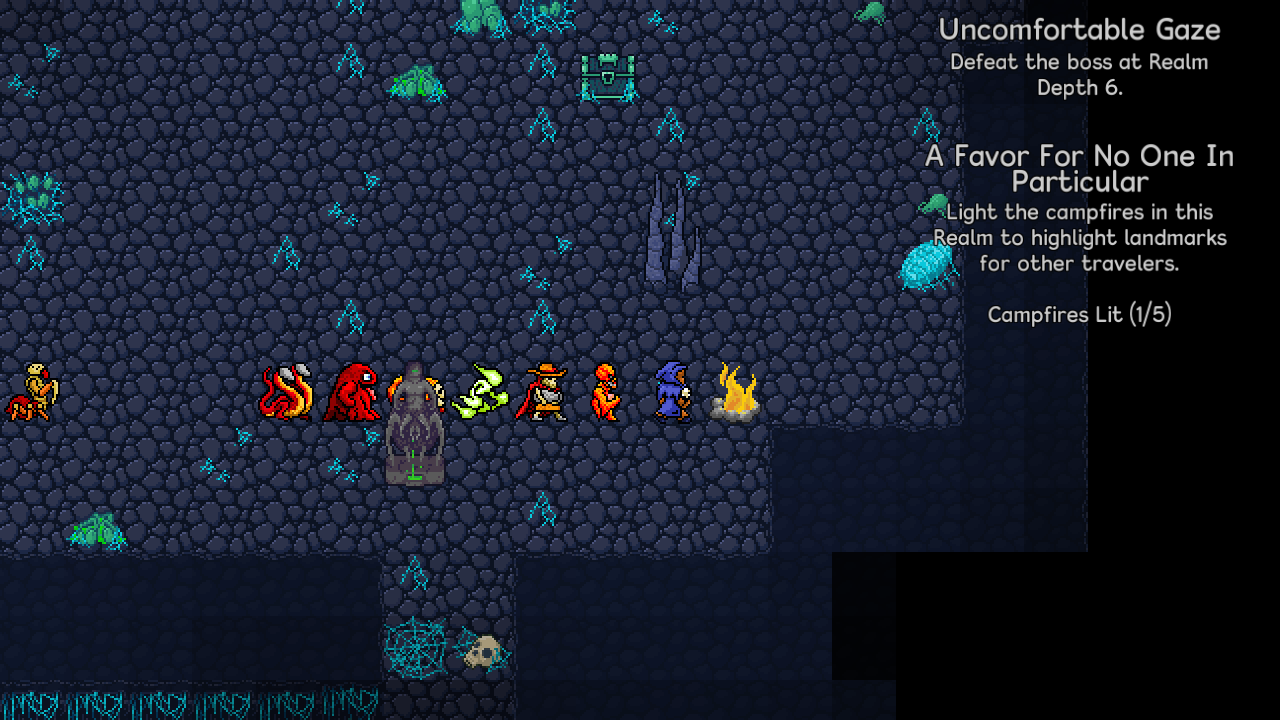 Old School Runescape
App Store
|
Google Play
Site
| Free
Explore Gielinor in the iconic MMORPG now on Mobile!
Old School RuneScape is RuneScape how you used to know. It was first released in 2013 and is based on RuneScape as it was way back in 2007. It's the only MMORPG in the world that is shaped by its players, with developers releasing new, regular content that has been voted for by the fans!
The world's largest and most popular MMORPG, Old School RuneScape has been played by over 260 million players since the 2001 release of RuneScape. Old School RuneScape unites the intricate mechanics of modern MMOs with the nostalgic point-and-click gameplay of early role-playing games.
OTHER NOTABLE RELEASES​
Blackmoor 2
(
iOS
) - Free
Clear Vision 4
(
iOS
,
Android
) - Free
Dragalia Lost
(
iOS
,
Android
) - Free
Hell Raider: Wheel of Fate
(
iOS
) - $2.99
Help I'm Haunted
(
iOS
) - $2.99
Pako Forever
(
iOS
,
Android
) - Free
Squids Odyssey
(
iOS
,
Android
) - $3.99
Steamburg
(
iOS
,
Android
) - $4.99
The Tower of Egbert
(
iOS
,
Android
) - $2.99
Turn Undead 2
(
iOS
,
Android
) - Free
UPCOMING RELEASES​
Into The Dark: Narakan
- November 6th
Spitkiss
- November 7th
See/Saw
- November 7th
Alphaputt
- November 8th
Golf Peaks
- November 13th
Black Paradox
- November 14th
Kolumno
- November 15th
Storm Boy: The Game
- November 20th
Kingdom Rush Vengeance
- November 22nd

PREVIOUS THREADS​
Mobile Gaming September/October 2018 | A Song of Ice & Dire
Mobile Gaming July/August 2018 | Get Ready to Battle Your Heart Out
Mobile Gaming June 2018 | Apple needs to let off some Steam
Mobile Gaming May 2018 | Mayday! Too many games to play
Mobile Gaming April 2018 | Portable Battle Royale
Mobile Gaming March 2018 | A lovely month for gaming on the go
Mobile Gaming February 2018 | A Thumping good time!
Mobile Gaming January 2018 | New ERA, new year, and so many new games
Mobile Gaming December 2017 | A Frosty X-mas Season
Mobile Gaming November 2017 | Giving thanks for iOS and Android alike
Last edited: