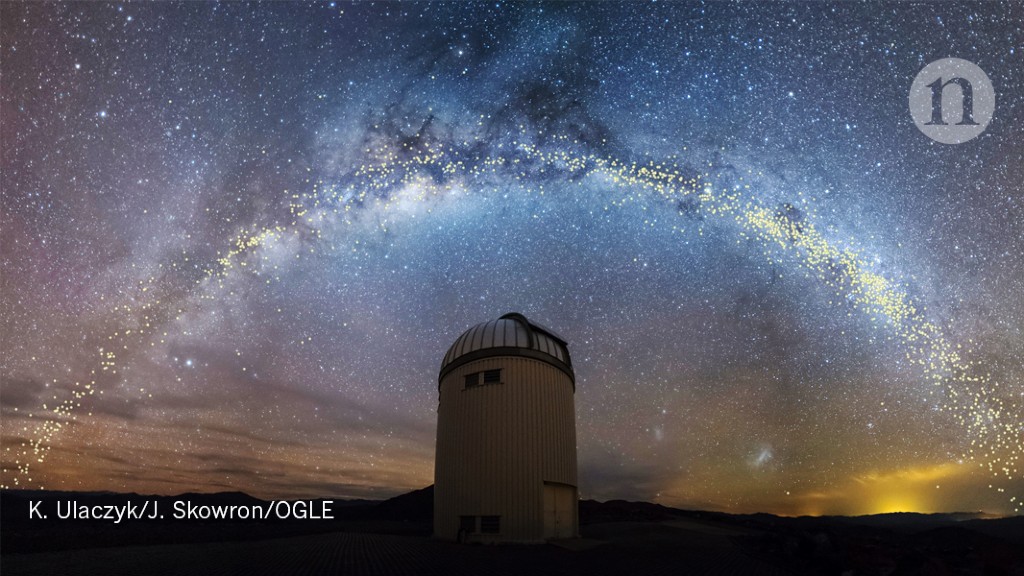 Map of ultra-bright stars called Cepheids shows galaxy's warped disk.
www.nature.com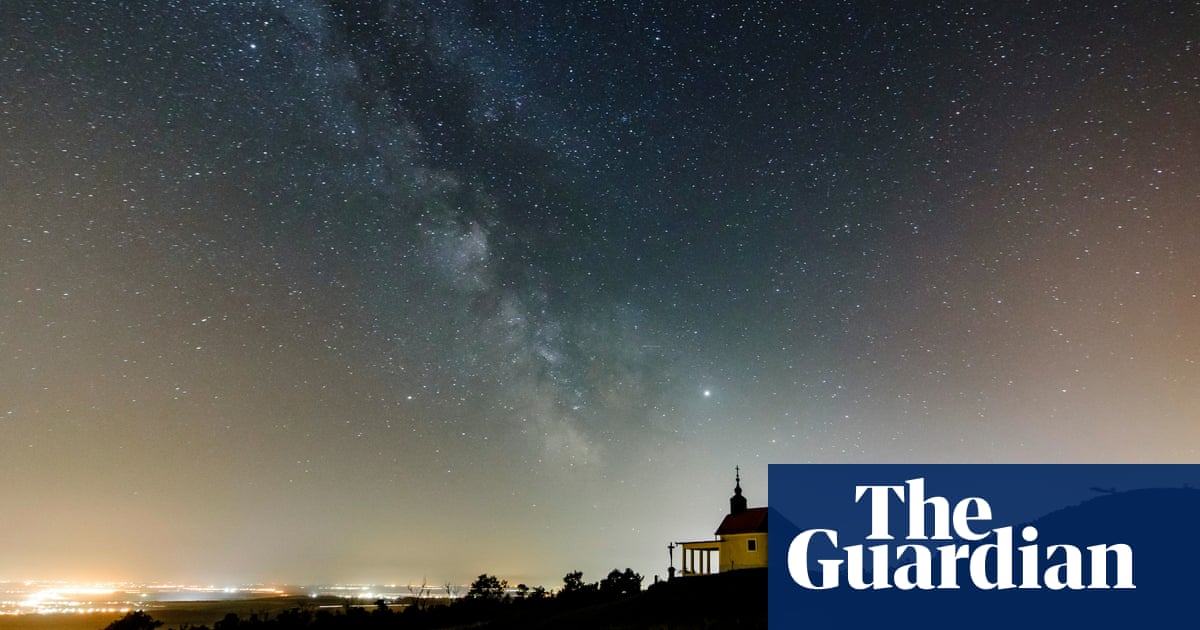 Our galaxy is like a distorted disc, study based on Cepheid stars confirms
www.theguardian.com
The most detailed three-dimensional map yet of the Milky Way has been revealed, showing that our galaxy is not a flat disc but has a "warped" shape like a fascinator hat or a vinyl record that has been left in the sun.

"The stars 60,000 light years away from the Milky Way's centre are as far as 4,500 [light years] above or below the galactic plane – this is a big percentage," said Dr Dorota Skowron of the University of Warsaw, first author of the latest research. Both the new study and

an earlier one published in February

, which found a similar shape, are based on the distribution across the galaxy of stars known as Cepheids – bodies whose brightness varies in a regular cycle over time. This phenomenon of dimming and brightening is the key to creating the maps.
Prof Richard de Grijs of Macquarie University, who co-authored the earlier Cepheid study, said there were a number of explanations for our galaxy's warp. These include mergers with smaller galaxies, or the gravitational pull of the Milky Way being weaker in its outer regions meaning bodies there might be deflected out of the galactic plane by the tug of other stars. Alternatively, he said, "gravitational interactions with nearby galaxies … could distort the gravitationally weakly bound outer regions into a warp-like structure".
A warped galaxy was not unusual, said Skowron. "In fact, it is estimated that about half of the galaxies could have some detectable warping. However the warp of our galaxy is quite substantial in comparison with others."

As with the previous work, the new study shows the Cepheids disproportionately lie on one side of the warped galaxy, forming an arc-shaped spread.