Published by: EA
Developed by:
Ghost Games
Release Date:
November 8, 2019
Welcome to
Florida
Palm City, a beach spot hot spot in both legal street racing and illegal street racing that is host to the Speedhunters Showdown where the best drivers in the nation unite for legal racing...as well as a hodgepodge of illegal racing at nighttime and hunted by cops.
Hustle All Day, Risk It All at Night
During the day, players earn bank from participating in events hosted by the Speedhunters Showdown.
During the night, players earn rep from participating in illicit street racing events and engaging with the PCPD.
Bank earned can be used to purchase cars, improve car performance with parts, and modify cars through visual customisation.
Rep earned can be used to unlock cars and progress up in the world.
Driving at night will result in the player being noticed by the PCPD's task force and will result in their vehicle being allocated a heat level. Reaching higher heat levels from engaging with the police will act as a multiplier for earned rep during the current night session, and can only be earned by reaching a safehouse or owned garage.
Being busted by the PCPD will end the player's current night session and they will only be rewarded their earned rep without any multiplier.
Cops and Hot Pursuits are Back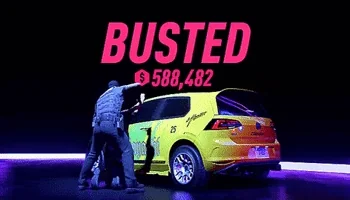 Pursuits in Palm City can take place during day or night, but the PCPD's response to a pursuit differs depending on the time period. Players earn rep from participating in pursuits, with great amounts offered during night than day.
Day time pursuits limit the PCPD's available tactics, their ability to escalate a pursuit, and their options for apprehending a street racer.
Night time is handled by a task force lead by Lieutenant Mercer and is funded by the PCPD. The tactics, resources, and options by the task force is not limited, with Lt. Mercer authorizing any force required, as they're not held to the same discretion as their day time patrolling officers.
Police will not intervene with a sanctioned day event, but will step in to any night time events, and will continue to pursue any street racers after the event has ended.
Both players and PCPD units have a health bar, which will indicate the structural integrity of their vehicle. Any vehicle that completely depletes their strength bar will 'wreck'; wrecked police units will leave a pursuit, but a wrecked player will be busted.
Customizing your Car and Beyond.
Customzation is deeper than ever (even Ferrari's can get customized!) and now, you to do almost everything up to the exhaust tuning which give your ride the roar it needs to set it apart. You can also do engine swaps to up your car from a weak 180 hp to a 800+ hp monster. Speedcards are gone and now are back to the simple performance parts you can unlock with your rep level. You can also change your chassis level from a grippy race car to a drift car that can turn the streets into butter. Brake to drift has also been changed so drifting in races is no longer a must to win races.
You can also customize your avatar, for the first time in Need for Speed, your avatar can be changed from the head to the shoes.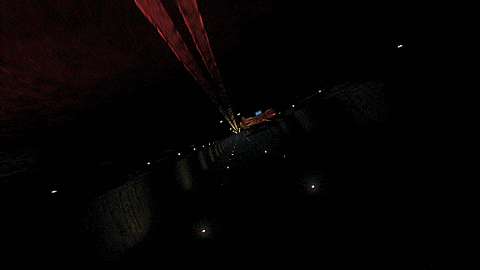 Turn the key, Burn all Limits.

Reviews

: IGN 8/10 GamesRadar + 3.5/5 USGamer + 3/5 Trailers:

​
Last edited: