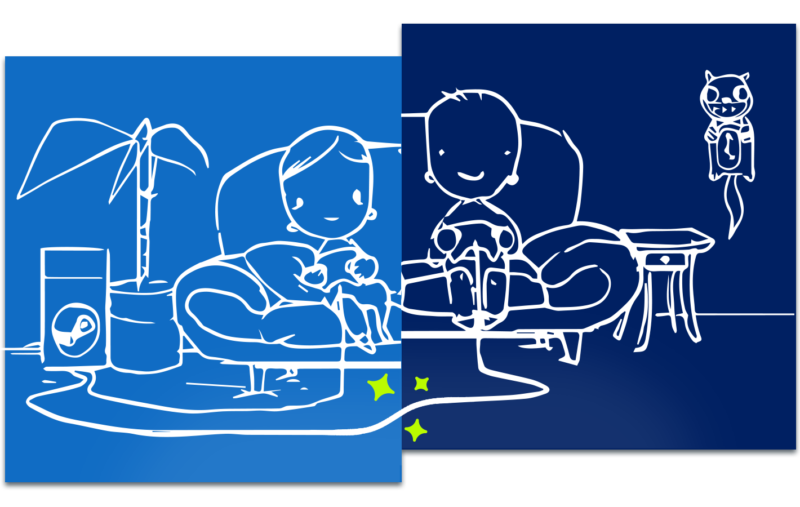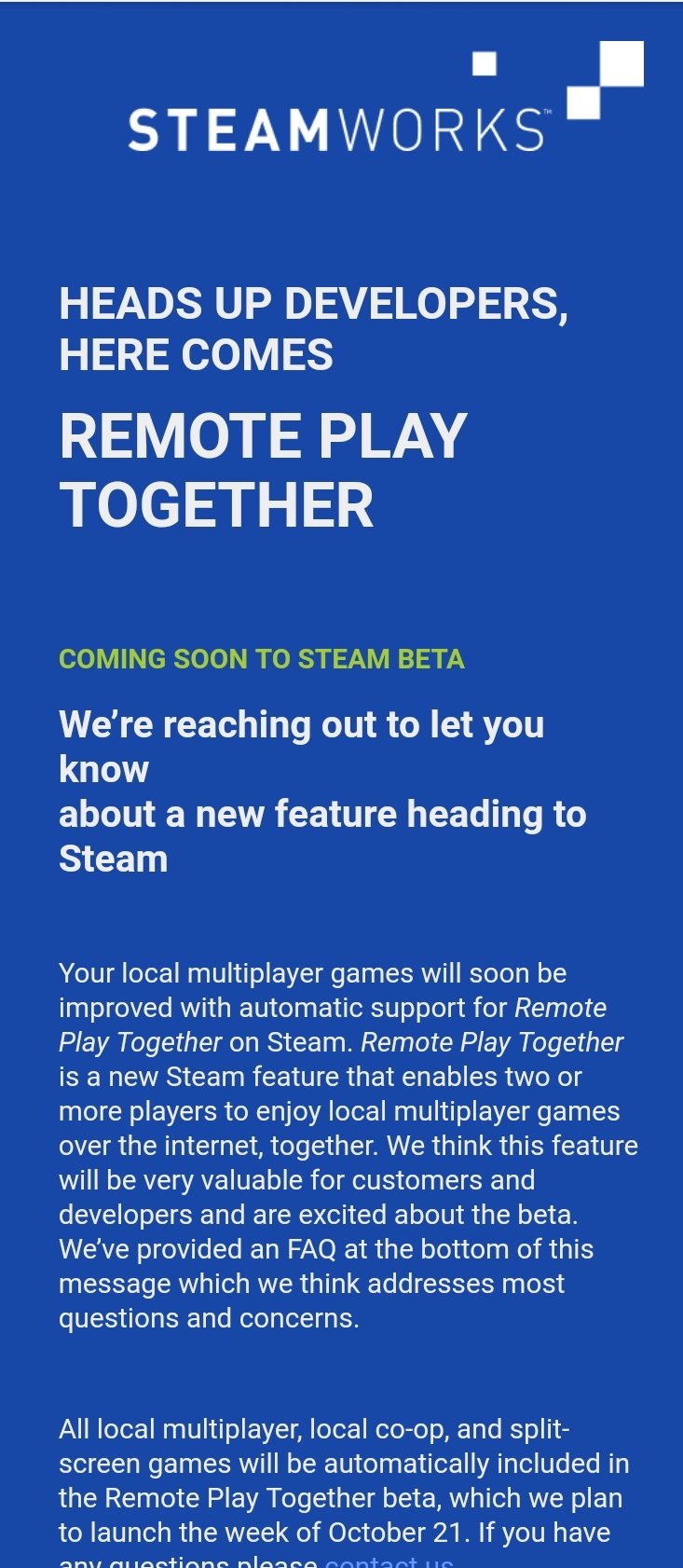 Basically, this is like Parsec, but officially developed and integrated for Steam. Planned for October 21.
While most co-op/multiplayer games are online anyway nowadays, lots of games (old and new) would benefit from this, including Cuphead, Rayman, and even Tales of games. This will also help smaller indie devs to implement co-op/multiplayer without having to integrate online to their games.
Update:
Ars Technica article.
On a more technical level, the host's computer renders the game in question while also shouldering two other burdens: it must stream its game video to other participants, and it must juggle all incoming buttons and commands from other players. Valve's email promises that this will support a 1080p video signal sent to other players at a 60 frames-per-second refresh, though all players must have at least a 10Mbps connection for "a successful low-latency connection."
Last edited: