Who knew that speculating the dates that we'll be shown a new collection of commercials would end up being so fun when Nintendo first introduced the concept of a Nintendo Direct almost a decade ago? It's crazy to see how far Directs have come. With that being said, welcome to the fourth official Nintendo Direct Speculation Thread! Being an ERA member since near it's inception, I am honored to make the technically 6th Nintendo Direct OT on ERA! Who knows what treasures will be unearthed from Nintendo's mysterious 2020 as we burn through another 20,000 posts….
I'll be updating this OP constantly (especially the second portion) so check back every now and then! Also, the clean graphics are probably the most impressive part of the OT, so shout out and thank you to
MondoMega
for making them! And thank you to
Phendrift
for choosing me to do OT5 and being able to stay a lot of the layout from OT4 to this thread.
Of course, let's get through the formalities of what this thread is. It's kind of a unique beast on ResetERA, and NintendoERA members early in the site's lifetime worked long and hard to get a reliable and official safe haven like this where we can run rampant with speculation. That said, there are some rules, moral and behavioral standards, and general guidelines that are needed for this thread to be the best and most fun place it can be. So, without further ado, here are some important documents from people who can all say it better than I can....
The Official permission grant from Nibel establishing the thread's purpose
:
The founding Charter from the first OP Kevin360
:
And finally, a new addition to the OP that I'd like to add from my direct predecessor, Raccoon. A request for what should be the ideal behavior and morals in this thread with regards to insiders and just general respectfulness to everyone:
Keep all of these in mind so that we can keep these threads going. Can't imagine how dark of a future NintendoERA would have without them...
This section of the OP is the one that I'll constantly update with discussion points for anyone who just wants to see what we've been up to. However, I'm going to organize it into separate lists of games that should hopefully be easy for you all to navigate. They will just be short little blurbs, so if you don't trust me, wanna know more or want sources to anything listed below - join the thread! Similarly, I won't do what the rumor thread does and say what insider says what. I'll just put "credible insiders" in order to avoid putting
too
much spotlight on those who don't want it. More importantly, I do not want to give ammunition to various sources that come here and lazily steal or misconstrue the rumors in this thread. If "credible insider" isn't enough of a confirmation for you and you want to know exactly what sources are talking about what rumors, feel free to ask in the thread. NintendoERA has some very committed members who are always up to date and will gladly answer you!
DIRECT FORECAST
With us being in February now no general Direct has come yet in 2020, however Team January did win last month with the Pokemon Direct announcement, but now that we are waiting for the next general Direct we are all hoping it is soon, It is implied by a few people that we will be getting two Directs this month, a General Direct and a Animal Crossing Direct you say?
A Direct in February is likely as even without the rumors because Nintendo needs to lay down part of the release schedule for 2020 and reveal some games to give them time to breathe between reveal and release. Additionally, Animal Crossing preorders are opening in Japan on February 8th, and info on the game in general is needed. That could be in an AC Direct and the General Direct or just the AC Direct.
**************************************************
CONFIRMED GAMES FOR 2020
This year so far….
Dr. Kawashima's Brain Training - January 3rd (EU/JP only)
Tokyo Mirage Sessions #FE Encore - January 17th
Darksiders Genesis - February 14th
Persona 5 Scramble - February 20th (JP)
Pokemon Mystery Dungeon: Rescue Team DX – March 6th
Animal Crossing: New Horizons – March 20th
Trials of Mana - April 24th
Minecraft Dungeons - April
The Wonderful 101: Remastered - April
Xenoblade Chronicles: Definitive Edition
Famicom Detective Club Remakes - (JP only)
No More Heroes III
The Outer Worlds
DOOM Eternal
Bravely Default II
Deadly Premonition 2
Final Fantasy: Crystal Chronicles Remastered
Gods & Monsters
Rune Factory 5
Lego Star Wars: The Skywalker Saga
CONFIRMED DLC FOR 2020
Expand your favorite games…
uper Smash Bros. Ultimate Challenger Pack #5: Byleth –January 28th
Fire Emblem: Three Houses Expansion Pass Wave 4: Cindered Shadows - February 13th
Pokemon Sword & Shield: The Isle of Armor – June 2020
Pokemon Sword & Shield: The Crown Tundra – Fall 2020
Super Smash Bros. Ultimate: Fighters Pass Vol. 2 - 2020 & 2021
DLC for Marvel Ultimate Alliance 3
Luigi's Mansion 3 - Multiplayer DLC
CONFIRMED GAMES IN GENERAL
They're coming, but when…?
Sequel to The Legend of Zelda: Breath of the Wild – announced at E3 2019
Shin Megami Tensei V – announced at Switch Presentation 2017, "active development"
Bayonetta 3 – announced at Game Awards 2017, development "going well"
Metroid Prime 4 – announced in 2017 E3, rebooted in January 2019 with Retro
Pikmin 4 - confirmed in development at E3 2015, but not seen at all. insider has hinted it was rebooted
Detective Pikachu - announced at Pokemon conference May 2019
Hollow Knight: Silksong - announced in February 2019
RUMORED GAMES
From Credible Sources…
Pikmin 3 - Wii U port delayed to add new single player content
Super Mario 3D World - Wii U port
Metroid Prime Trilogy HD – some fuckery is going on, perhaps due to the delay of Prime 4. Consensus seems to be that it's still coming though.
2D Metroid –reports seem to be conflicted on if it's a remake or a brand-new game
Paper Mario - hinted at by insiders, reason to be "hopeful" (return to form? Remaster of first two?)
Halo – coming to the switch in some form. What game though? Hasn't been said.
The World Ends With You 2 - should be coming this year, and not only to Switch
HEAVILY SPECULATED GAMES
NintendoERA's own repeated predictions, born from our great wisdom....
Super Mario Odyssey 2 – following a Galaxy 2 pattern, likely to be an iterative sequel coming soon
Super Mario Party 2 – Mario Party usually gets put out quickly, 2 years since the first
Kirby - series is usually pretty frequent, and was absent last year with the exception of an F2P game. Star Allies was early 2018. We should get a new mainline entry or experimental spinoff this year
Splatoon Spinoff – the time is ripe for one with Splatoon 3 not coming soon, and that cryptic SOS image….
Mario Golf – probably what Camelot has been up to since Mario Tennis Aces
The Legend of Zelda: The Wind Waker HD - This would depend on when BotW2 is coming. If it's delayed past 2020, this could take it's spot
The Legend of Zelda: Twilight Princess HD - Same as above. Nintendo wants a Zelda every year, we think. If no BotW2, a port is likely.
Game from the Mario Kart team - their last game was ARMS in Summer 2017. Their next project should be at least showable. As for what it is, who knows?
UNLIKELY GAMES AT THE MOMENT
You'll have to wait a little longer...
Thanks to
Plum
for this.
So I basically chose to include every event where something significantly new was announced with the exception of Japanese Indie events (as they're irrelevant to a Western audience) and Game Awards (as they're not made by Nintendo themselves). Events that were simply updates to existing games (e.g. the Terry video for Smash) were excluded.
Thoughts:
-
Whilst the time we're in right now represents a below-average wait between events, we are now in the biggest gap by a fair amount between a form of Direct that announces multiple new projects. We're not in the biggest gap if you don't count the Mini Direct but we are if you do.
- The wait between the last Direct of the year and the first Direct of the next year is always the longest, and that wait seems to be getting longer
Poll for OT5
Nintendo First Party Thread
– similar to this thread in that upcoming games are talked about and speculated on, but it's a bit more of a nuanced discussion about Nintendo's internal teams and their history, the structure of the company, and the ebb and flow of employee numbers in order to predict what may be being worked on. Not the spot for shitposts, hype posts, direct countdowns or to entertain every fake 4chan leak though.
Switch Rumor Archive
– this has a pretty good catalog of rumors that we've discussed. I don't think if it will continue to be updated, but it can give you a good background on previous rumors that still may be discussed today.
Nintendo of America Twitter
- any Direct announcement will be made here first, usually at 9 or 10 AM ET. Follow and turn on notifications if you wanna know ASAP!
Nintendo Direct Archive
- head here to watch any previous direct, or just look at the general direct schedule
NintendoEra Discord:
https://discordapp.com/invite/rEXr9tC
PREVIOUS THREADS
Nintendo Direct Speculation |OT|
Nintendo Direct Speculation |OT2| Reset The Thread
Nintendo Direct Speculation |OT3| Nintendo Direct Speculation Trilogy HD
Nintendo Direct Speculation |OT4| The Sequel to OT3 is Now in Development.
And finally, although this wasn't official, I can't help but to link
the thread that started it all
and established the characteristic craziness that NintendoERA still has today during Direct season.
All of us when traditional Paper Mario gets announced

And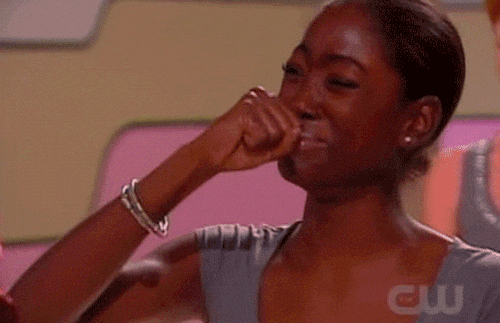 Last edited: