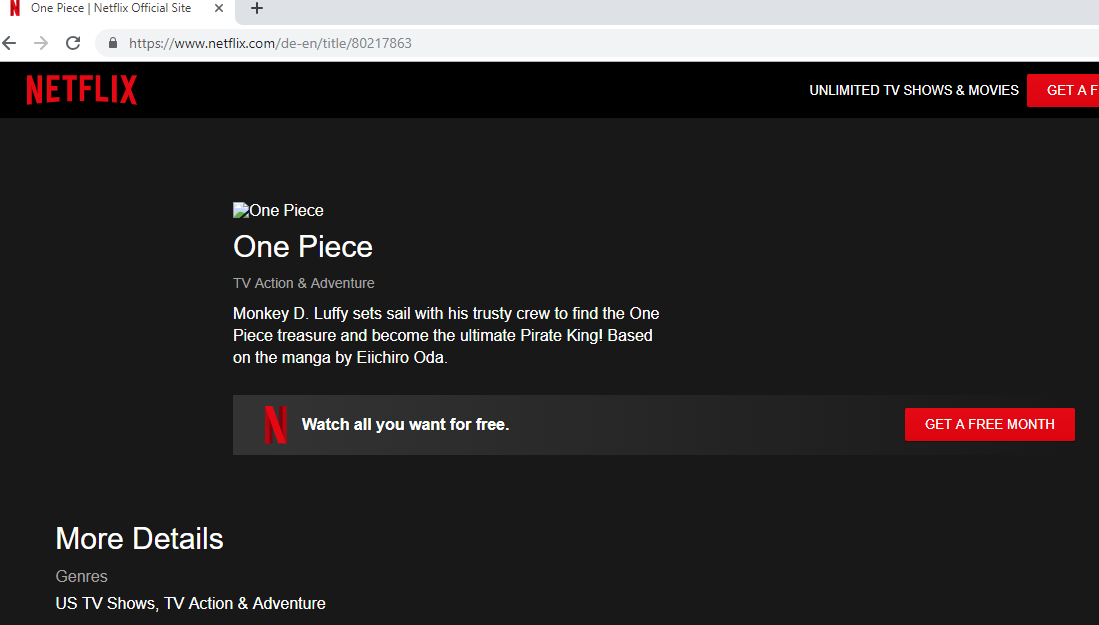 Listing it as US TV show separates it from the anime that is already on netflix in some regions.
With netflix throwing big money around along with working on the Cowboy Bebop series many (including myself) thought Netflix would also be making/working on this series to since the same Production House working on the One Piece live action series, Tomorrow Studios is the same studio doing Cowboy Bebop.
We also have a Jump inside man/leaker YonkouProductions talking about it so its looking more likely then ever:
One Piece Podcast which reports alot of offical One Piece news has also reported:
Can I call making the OT for the live action show?
Make me walk the plank if old.