Greetings fellow conquerors, and welcome to the Paradox Grand Strategy Official Thread.
Paradox Grand Strategy Games are sandbox, alternative history, strategy games, where you find yourself in complete control of a dynasty/nation/empire, combining diplomatic, economic, technological, informational and military means, over many years, to succeed in your chosen goals, which can be whatever you desire. You can control anyone, from the mighty France and conquer the world, or survive WW2 as Luxembourg.
Also, there's DLC. Lots and lots of DLC. Paradox are very good at supporting their games long after release.
Current Games
The next generation of medieval roleplaying and dynasty building. Expand and improve your realm, whether a mighty kingdom or modest county. Use marriage, diplomacy and war to increase your power and prestige in a meticulously detailed map that stretches from Spain to India, Scandinavia to Central Africa.

But uneasy lies the head that wears a crown! Your cunning is your greatest weapon, and intelligence is the key to all successful strategy. Guard your life and the future of your dynasty, because enemies foreign and domestic envy your status. Engage in espionage, join political factions, punish heretics or use assassins to make sure your throne passes safely to the next generation.
Latest DLC: Game Isn't Out Yet
Next DLC: Not Currently Announced
Essential DLC: None Yet!
Noteworthy Mods: None Yet!
Ever wanted to create a dynasty that surpasses all the world has ever seen? Control your family through the middle ages, building power and creating the biggest empire the world has ever seen. Or have fun and just try to punish everyone else, like for example try to make disappear that empire that abandoned you during the start of the game, or kill some crazy powerful Aztecs who are invading Europe.
Latest DLC:
Holy Fury
Next DLC: Not Currently Announced
Essential DLC: Conclave, Legacy of Rome, The Old Gods, The Reaper's Due, Way of Life
Noteworthy Mods:
A Game of Thrones
- Crusader Kings II gameplay in George R R Martin's Fantasy Novel Series.
As the nobles start losing power and more power is given to the king we start with the birth of states (more or less). EU4 deals with history from the end of the middle ages to the industrial revolution, with the colonization of America, the reform and counter reform taking place. In this game you will handle a nation and you decide which will be its future. Will you rise and become the new Roman Empire? Become the Emperor of China as Mongolia? Lead Ulm to be the Holy Roman Emperor and own all of Europe? You decide.
Latest DLC:
Golden Century
Next DLC: Not Currently Announced
Essential DLC: Art of War, Common Sense, Rights of Man, Sabaton Soundtrack
Noteworthy Mods:
MEIOU and Taxes
- EU4 but with even more complexity.
For The Glory of Your Waifu
- Why fight for your flag when you can fight for something far more important? Prussia best girl.
The simplest of all the grand strategy games here, follow the ramp up for WW2 and experience the creation of the war machine, in a full on war game. Try to create Hitler's dream of a great Germany and destroy the rest of the Allies, save the world of fascism as the USSR and win WW3 against the Allies, or just liberate Australia from the English control and create your own Pacific Empire.
Latest DLC:
Man the Guns
Next DLC:
La Résistance
Essential DLC: Sabaton Soundtrack 1 + 2
Noteworthy Mods:
Kaiserreich - Legacy of the Weltkrieg
- What if Germany had won WW1? Turns out that'd make for one of the finest alternative history scenarios out there, with reworked nations and politics and endless possibilities. If you ever wanted Eric Blair to save Britain from Oswald Mosley and the horrors of Totalism, then this is the mod for you.
Explore a vast galaxy full of wonders and build your empire amongst the stars.
Latest DLC:
Ancient Relics
Next DLC:
Federations
Noteworthy Mods:
ST: New Horizons
- A total conversion that brings Stellaris' gameplay into the Star Trek Universe, letting you live out your favourite episodes and series.
As the industrial revolution happens, war has changed, it is not about subjecting new people but rather making more money and getting the resources needed to power up your local infrastructure. Live the tumultuous times until the end of the first world war, suffering the different crisis that signaled the decline of the Ottoman Empire, the scramble for Africa and the creation of Germany. Or try to industrialize China and destroy the world. Less war intensive but more economical power and dependent on your citizens.
'Latest' DLC:
Heart of Darkness
Next DLC: Never :(
Noteworthy Mods:
Historical Project Mod
- Practically essential.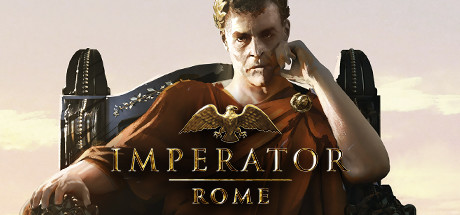 From the fall of Alexander's Empire to the rise of Rome, rule any nation on the most detailed Paradox map ever stretching from the Pillars of Hercules to the far reaches of of India, allowing you to build an empire to dwarf that of Alexander. Govern republics or monarchies, balancing the factions, and keeping the loyalty of your most capable generals. See your deeds written in marble for all eternity to witness.
Latest DLC:
Rome (HBO Series)
Next DLC: Not Currently Announced
Resources
Paradox Official Forums
: The best place to keep up to date with new patches and new DLC announcements.
Crusader Kings 2 Wiki
Europa Universalis 4 Wiki
Hearts of Iron 4 Wiki
Stellaris Wiki
Victoria 2 Wiki
Last edited: