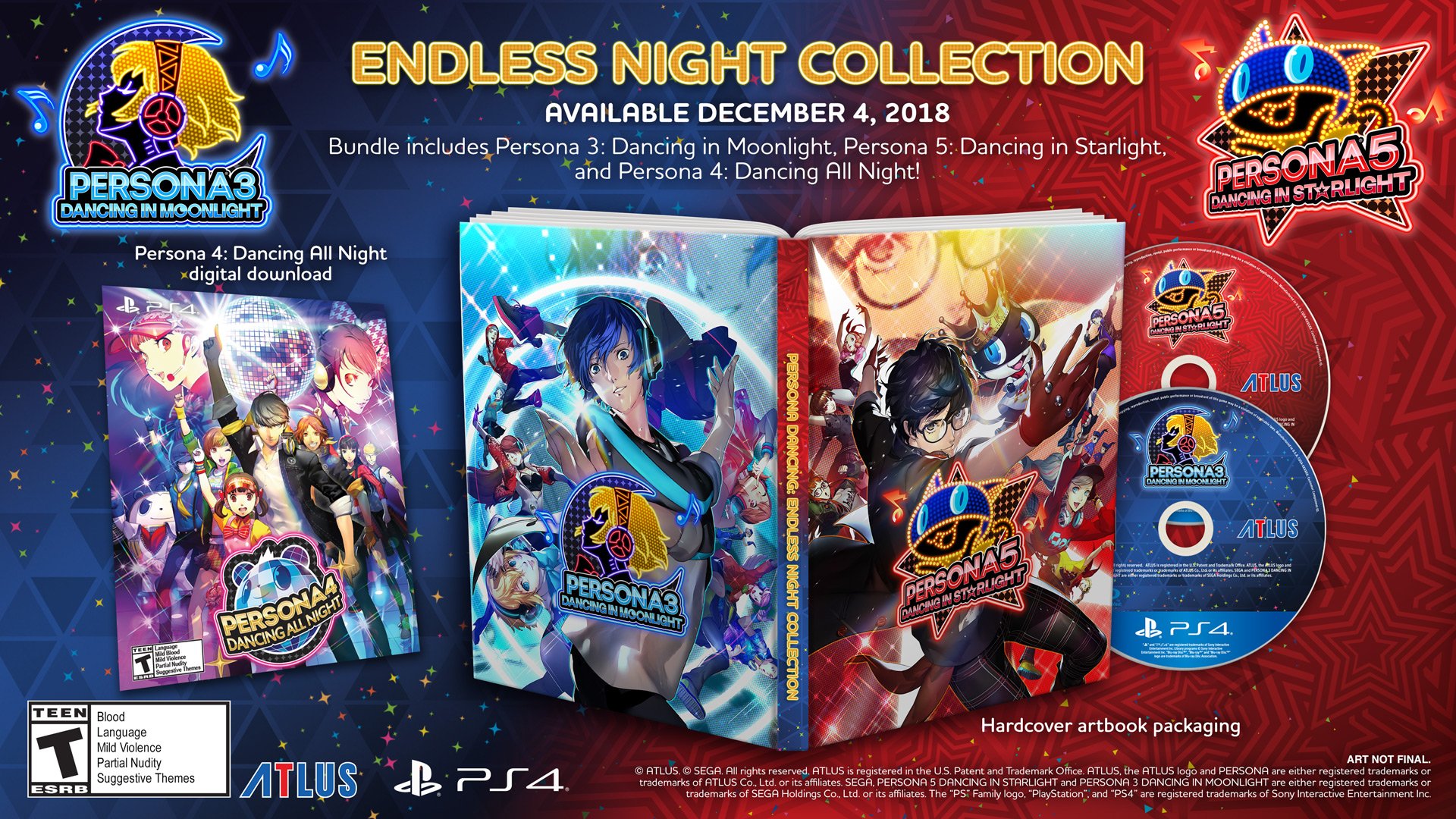 Persona 4: Dancing All Night is also officially confirmed for the West! The special edition includes all three games and is called The Endless Night Collection. There is also a digital PS4/Vita bundle. But be warned that P4DAN is only available as part of the bundle set.
So individual games are full price as in Japan, bundle is cheaper than buying both separately.

Date is for NA and Europe
From Wario64:
PS4 Standalone: $59.99 USD
PS4 Bundle: $99.99 USD
PS Vita Standalone: $39.99 USD
PS Vita Bundle: $69.99 USD (Vita versions are digital only)
The PS4 version of Persona 4: Dancing All Night should be compatible with purchased DLC from the Vita version. So yes, you will be able to dance with best girl Hatsune Miku in HD now.

Last edited: