I assume there is at least a small batch of people here who are interested in physical games for Switch. The system is in a unique position because it's very popular, portable, and also allows small print runs to be made for its retail releases. Without prior knowledge of the companies plans for reprints, stock allocations, etc, it's difficult to tell just which may become or are already hard to find since most of these games never chart in sales charts. You have more obvious stuff such as Limited Run Games releases or NISA store releases, but there are also oddball ones such as Retro City Rampage that only released on the Vblank store and has been sold out for quite some time. My hope with this topic is to compile a list of stores in the main topic to watch out for, but also have discussion between users on new releases (or variants such as alternate covers/limited editions) they think might become tricky to find, existing releases that are or becoming hard to find, etc. New stores pop up selling limited releases pretty routinely these days, I know i'm missing some Vita games that I simply missed due to not knowing about it until well after the fact. For now i'll keep the OP fairly trim to see if there is any demand, but will continue to update the main body if desired.
Another note is a trend from developers like Nicalis to publish small time Switch games and do 'first run' releases with trinkets and such. I may make a separate section for this but, hopefully I could get some help with that since there are a good bit. I will also only be focusing on US variations in this topic body, but you can post whatever you like.
Stores
Limited Run Games
(These are all sold out unless a note is placed to the side, most of these have a collector edition variation as well)
Thimbleweed Park
Mercenary Kings
Flinthook
Pixeljunk Monsters 2
Saturday Morning Rpg
Slime-San
Kingdom New Lands
Night Trap
Thumper
Oxenfree
West of Loathing
Dust: An Elysian Tail
Yooka-Laylee (can also be bought at Best Buy under the LRG label)
Furi: Definitive Edition
Golf Story (can also be bought at Best Buy under the LRG label)
Broken Age
Outlast
Outlast 2
Battle Chef Brigade Deluxe
Cosmic Star Heroine
Shantae and the Pirate's Curse
Windjammers
Celeste
Gamestop
(Some of these are in stock, some are sold out, some may never return, others could be reprinted if GS demanded, always a risk)
Has Been Heroes (also has 2 variations)
Bendy and the Ink Machine (seems to be sold out, good luck!)
Gear Club Unlimited
Party Planet
Toki Retrollector Edition
Katamari Damacy Reroll
Wild Guns Reloaded (not exclusive but it might as well have been)
Vblank
Retro City Rampage (sold out)
Shakedown Hawaii (most likely the next one they sell anyways)
NISA Store
(I don't believe any of their releases are exclusive yet, just the collector versions. With that said the Vita did get exclusives releases on this site)
Square-Enix Store
Lost Sphear (Still in stock, but exclusive here)
Fangamer
Undertale (Limited edition is sold out, the normal edition can be bought at Best Buy for now)
Bandai-Namco Store
Tales of Vesperia (LE version is sold out, normal is broadly released)
Examples
Here are some initial examples of tricky games that from my perspective got pretty low print releases or simply have become tougher to find.
Atari Flashback Collections
Not sure what the deal with this one is, it had a release in some stores but seems like it was pretty low print. It was due to a warning here actually that I found my copy at Target. If you care i'd look soon just in case.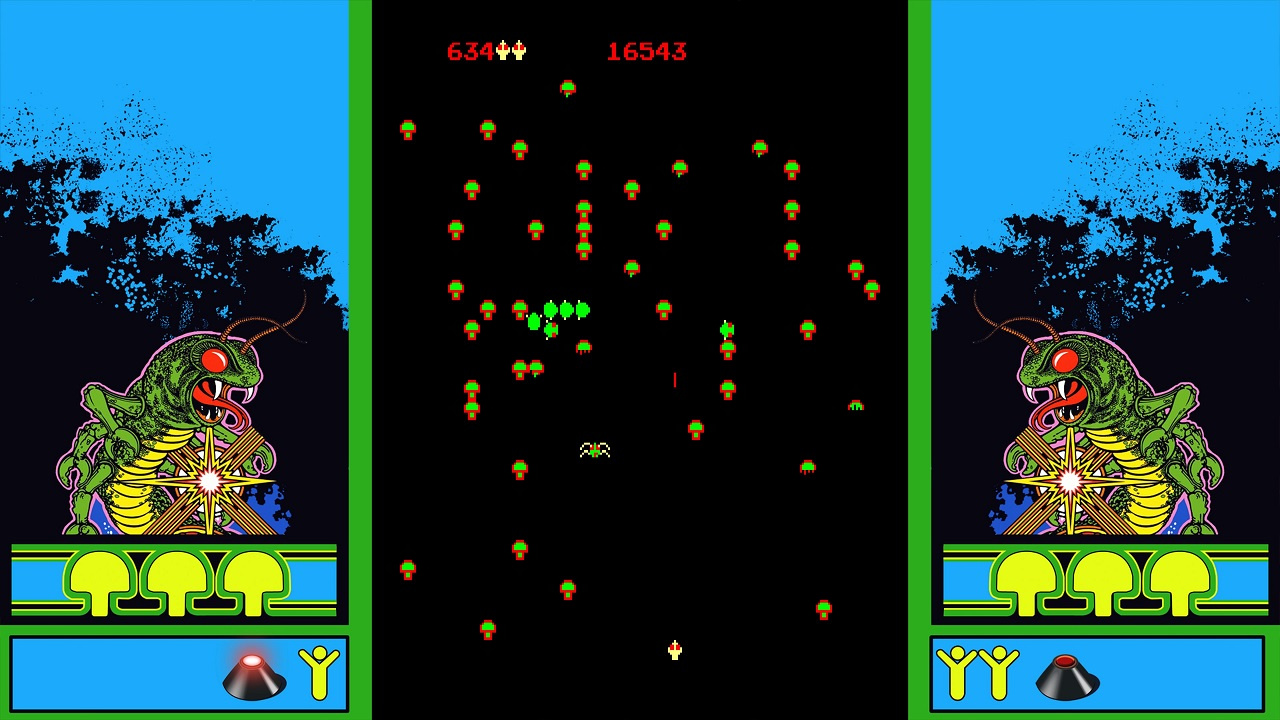 Toki Retrollector Edtion
To my knowledge the only release of this game physically was at Gamestop. I had my own fun because I ordered it in store and the only one they had left was gutted and missing pieces. Right now you can still find some stores that have it, and the online site also has it, but it looks to be trending as a more tricky one to find and prices on eBay are already demanding well over retail price.
Katamari Damacy Reroll
This one came and went almost immediately, it is unknown if they will reprint at this time.
Wild Guns Reloaded
I believe this one released in various stores initially such as Amazon and Walmart, but it seemed like they basically got no copies and only Gamestop had any remaining. New copies seem hard to come by these days.
Roller Coaster Tycoon
This one is kind of a mystery to me at the moment. Right now I can't find any evidence this game ever released anywhere.. Aside Target. It also seems like their print run was quite small, we did manage to find one and have it so I know it exist at least.
Retro City Rampage
This one only released on the Vblank website in both a normal and limited variant. It has been sold out for some time now and is escalating in price.
Aqua Moto Racing Utopia
So this one i'm not sure if it's really hard to find, it's pretty easy to get on eBay cheaply anyways, but I can't find it listed on many retailer sites.
Variants
More to be added later
Tales of Vesperia LE (sold out)
Atelier Lydie & Suelle: Limited Edition:
Sold Out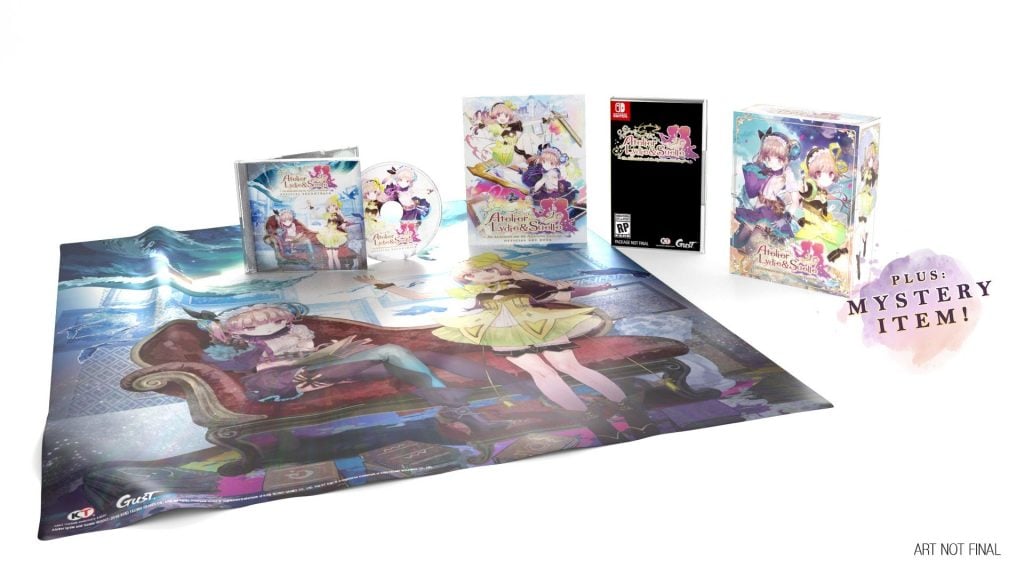 Binding of Isaac+
(First print edition)
Currently growing in price and not really sold anywhere.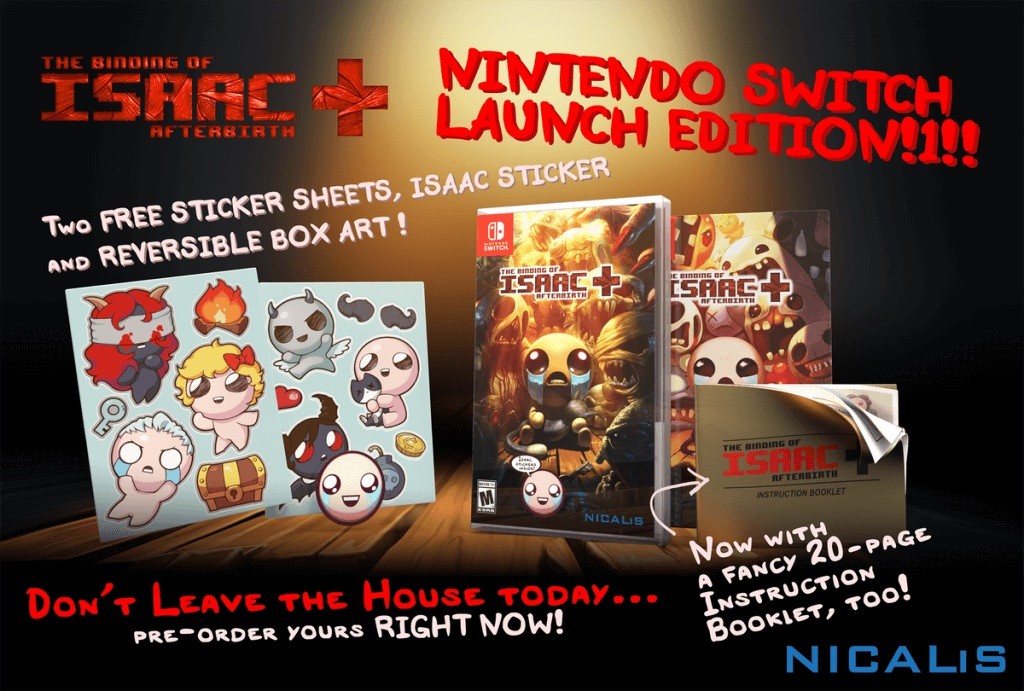 Last edited: