Developer: Q-Games
Genre: Tower-defence with unique perspectives
Platforms: Steam/Switch/PS4
Release: 25/05/18 (Delayed to 30/05/18 on Switch in Europe)
Price: $14.99/£11.39 or your regional equivalent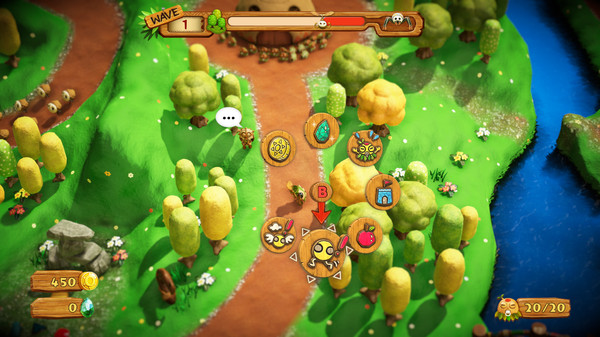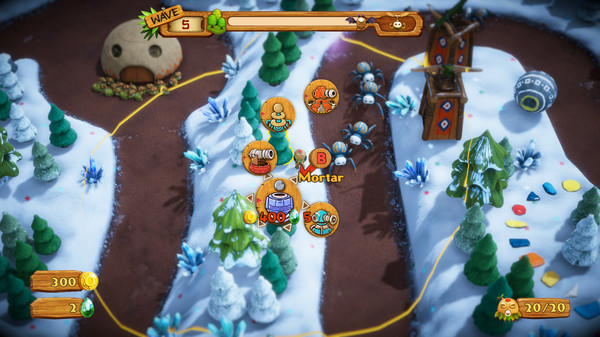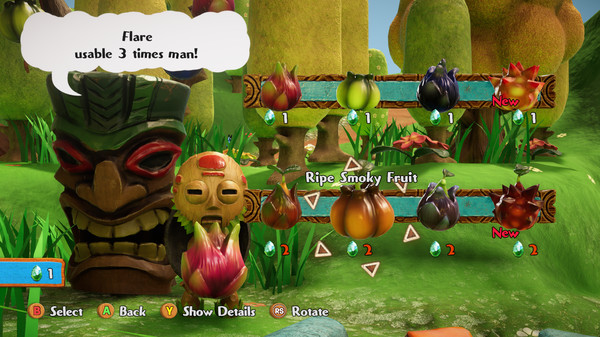 The spirit of the forest, Tikiman, is in trouble.

An army of mysterious monsters has invaded his peaceful forest!

Repel the fire and fury of your assaulting foes!

Build towers within the woods and level them up to vanquish the invaders!

Protect the Chibis, the future of the Tiki tribe!

GAME FEATURES

Protect the Chibis!
Evil monsters have invaded the peaceful Tiki forest!
Protect the 20 Chibis back home at all costs!

Waves? Like Surfing?
Monsters attack in several groups at a time, like intermittent waves.
The number of "waves" may differ depending on the stage selected.

Fire Away!
Use magic to transform the trees around you into towers that attack the monsters.
These towers cost hard-earned coins and gems to build.
It seems that even magic requires money to use...

Unlock Stages
Oh! Looks like new numbered plates appear near altars when you successfully protect the Chibis within each stage!
1... 2... 3... And they seem to appear in order, huh.

Rainbow Fragments
If you protect all your Chibis, you get special rainbow fragments as a reward.
Collect them all to visit Tiki houses in other areas!
Demo available now on PSN, Steam, and eShop!

Season Pass ($7.99, or $21.99 as part of the Complete Edition)

Encore Pack – $4.99, Take on a new stage, Encore Peak, with the new missile tower!
Danganronpa Pack – $4.99, Enroll in a new challenge with the new Danganronpa-themed Hope's Peak Academy stage and the new Mana tower! A certain headmaster has filled all the monsters with despair, and even Tikiman can get some beary familiar masks for himself!

Golden Outfits Pack – Free until June 7, Dress up Tikiman in golden outfits and masks!
How can you not want this DLC by the way? Look at it!: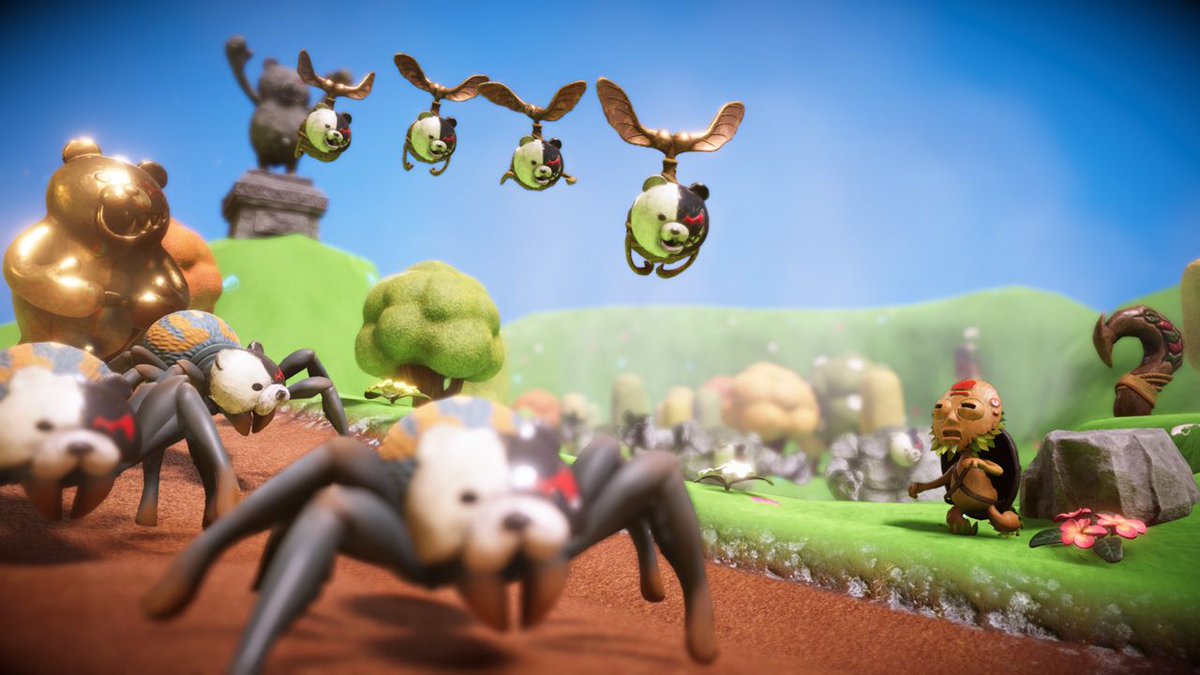 Reviews:
Pending
You have until June 1st to order the physical Standard and Collector's Editions from Limited Run Games for Switch, PS4, and PC, if that's your bag:


https://limitedrungames.com/
Last edited: