"It's huge!
This is...
a Furret's tail?
More details will be announced on 2/15
Furret fans, please wait a little longer!"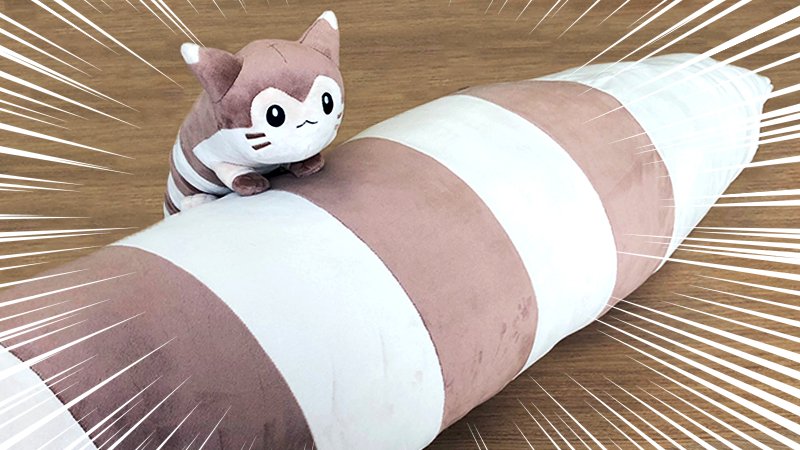 This is an official account run by The Pokemon Company relaying Pokemon news. Judging from the picture, it seems to be some sort of huge plush or pillow. A commenter noted that Furret is 180 cm long.
Could a live sized Furret plushie be on the way? There have been live sized versions of Pokemon released before, though Furret is an unlikely choice. We won't know until Friday though.
[2/15 UPDATE] Live sized Furret confirmed:
Last edited: