Tens of thousands of masked protesters are clashing with police in Hong Kong and have forced the government to delay a debate on a highly contentious extradition bill. The government says the legislation is necessary to plug a loophole exposed by a grisly murder case in Taiwan and to prevent Hong Kong becoming a safe haven for fugitives, but critics fear Hongkongers and foreigners in the city risk being sent to mainland China to face unfair trials.
https://www.scmp.com/news/hong-kong/politics/article/3014104/thousands-block-roads-downtown-hong-kong-defiant-protest
Protesters tried to block legislators from coming into the Legislative Council Building for the second reading of the bill, which was surrounded by police. Eventually the protest became violent (police accused the protesters of initiating the attack). Police have been seen heavy-handedly bludgeoning protesters and shooting bean bag pellets at protesters, with 22 reportedly injured.
Some pictures: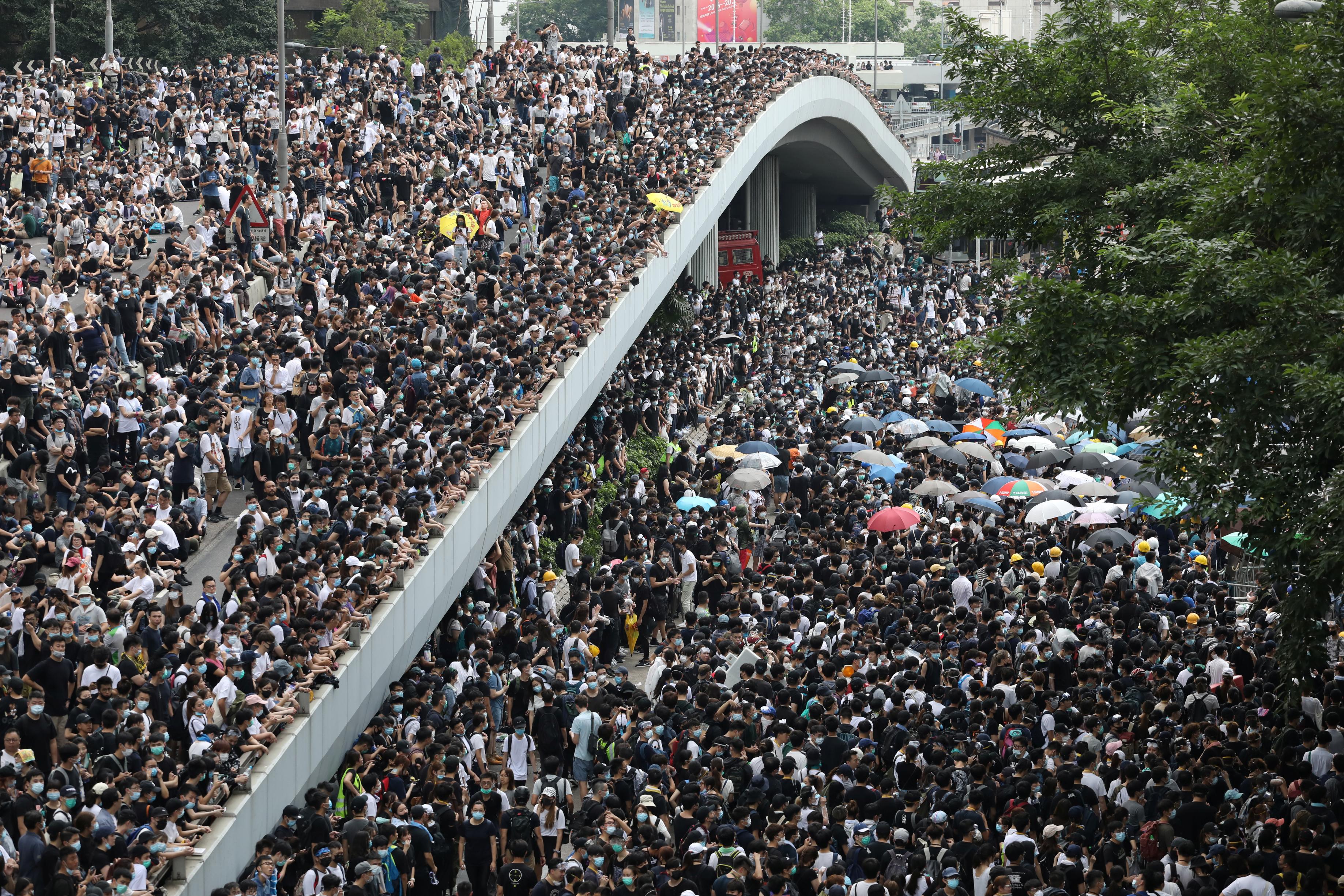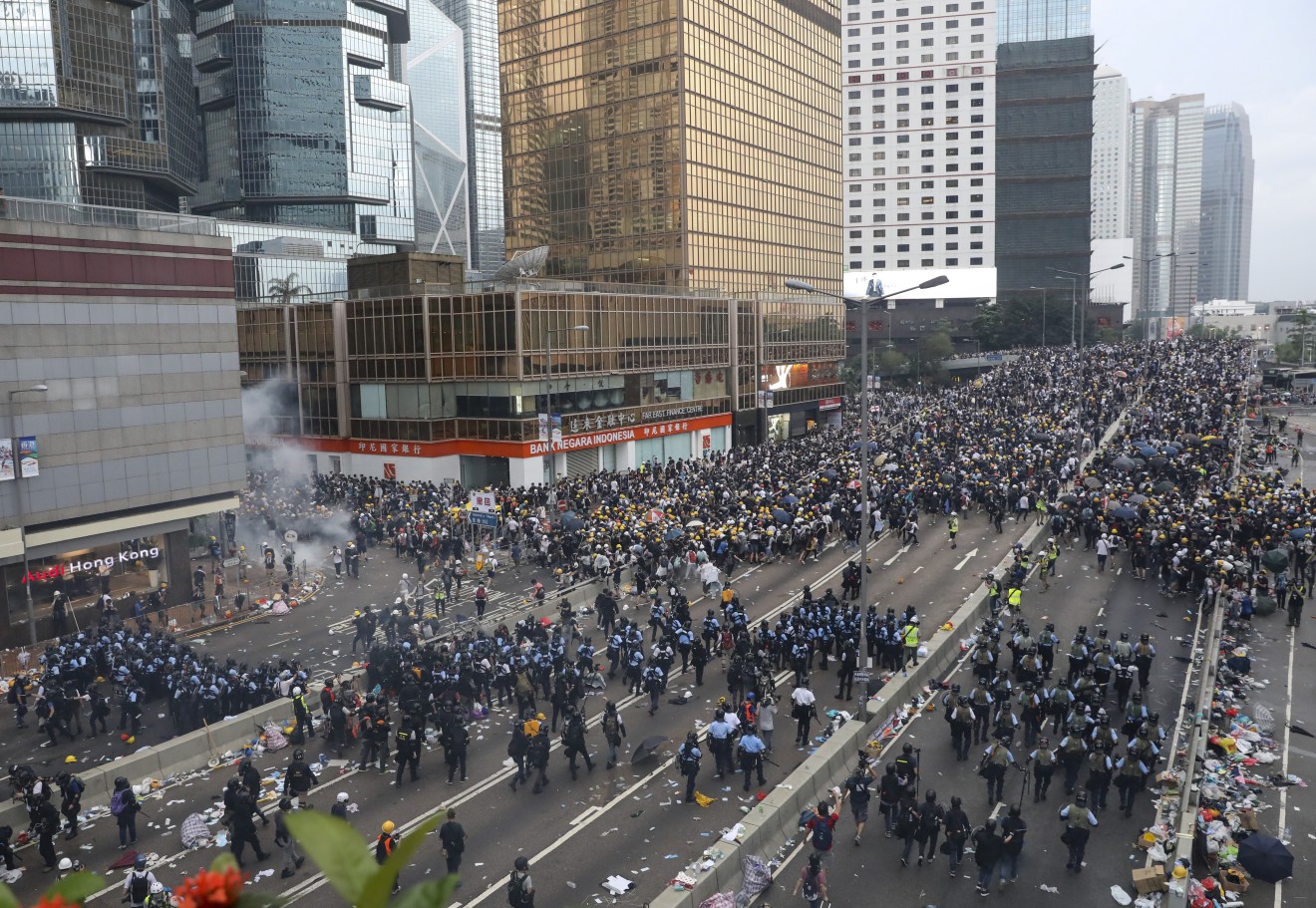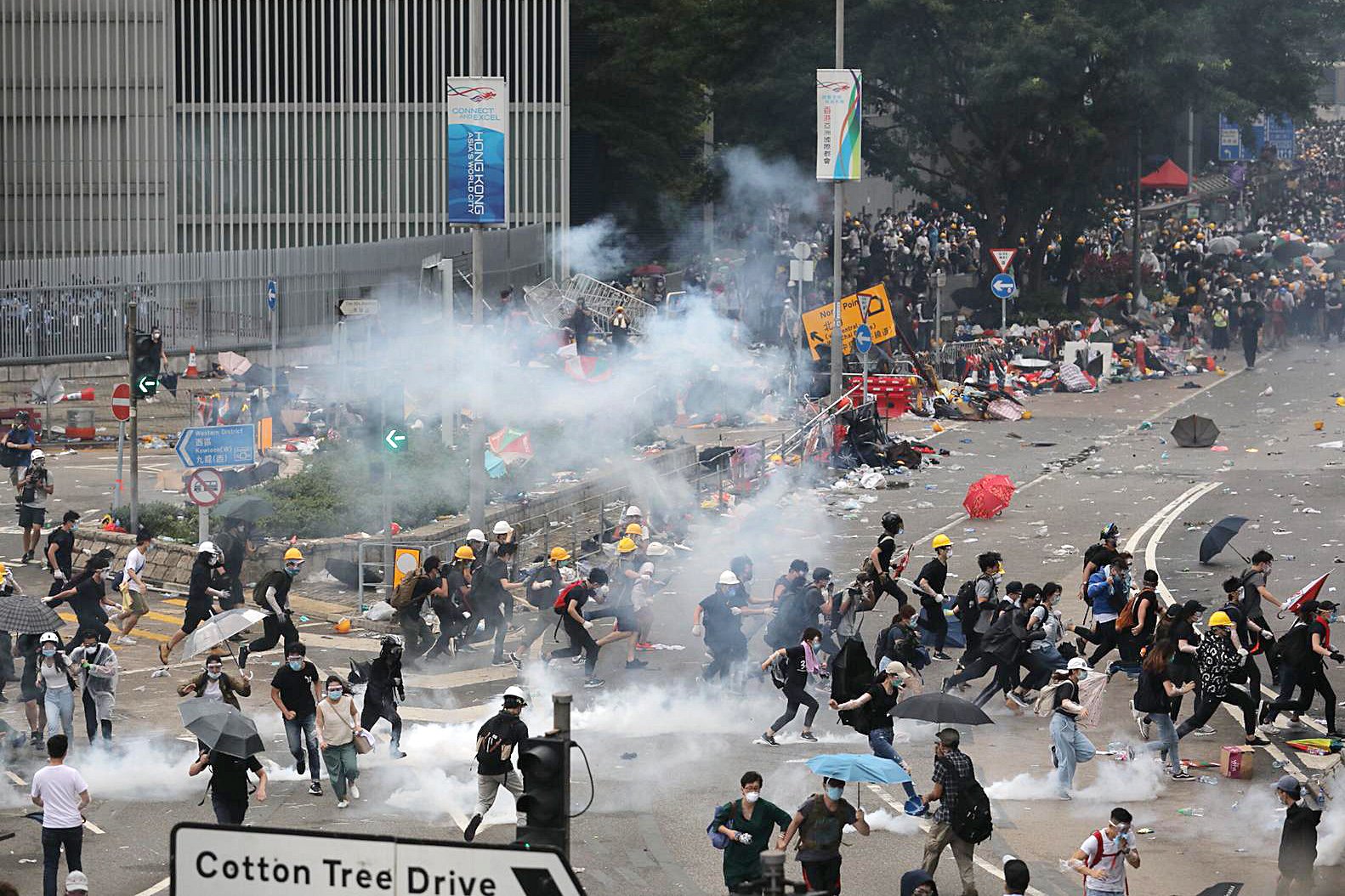 Been following the live streams and the police brutality has been awful. Just going one step closer to Tiananmen Square...